Holistic Mass Timber Systems
Timberlab is on a mission to advance the mainstream adoption of mass timber construction. Our vertically-integrated team pushes the boundaries of wood materials, creating awe-inspiring and sustainable mass timber structures. We are passionate about harnessing the natural strength and elegance of wood to build a greener, low-carbon future.
WHO WE ARE
With century-old roots as a general contractor, we're an expert in the holistic integration of mass timber with other building systems, guiding the whole project successfully from preconstruction to installation. Our team of dedicated mass timber specialists will help make your next project pencil.
Take a virtual journey through our portfolio and see how mass timber buildings are reshaping the sustainable construction industry nationally. Our projects offer innovative design solutions in mass timber housing, office, civic, and industrial applications.
About Us
Contact Us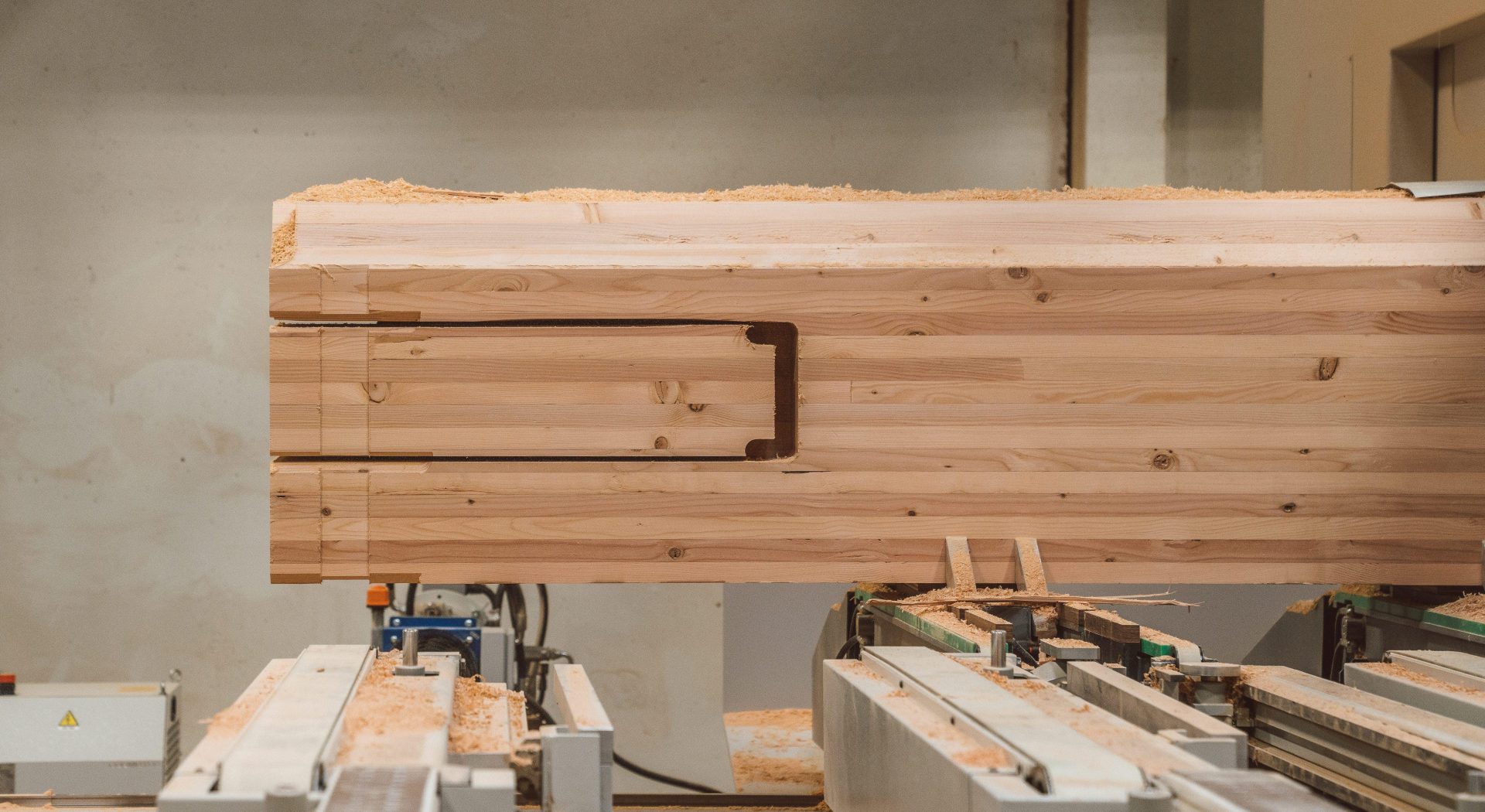 TIMBERLAB OPENS NEW EAST COAST FACILITY
The newly renovated 75,000-square-foot Greenville, SC facility begins operations in April 2023 and expects to be at full capacity by the second quarter of 2024. Our goal is to provide the Eastern United States with a more regional platform for sustainable, low-carbon building materials and accelerate the mainstream adoption of mass timber construction to benefit the planet and its people.

Read the Fully Story
EXPERTISE
Thanks to our roots as a general contractor, we see every project through the eyes of a builder. Through proactive problem-solving that considers the holistic integration of the structure with other building systems, we provide solutions that generate the highest value for owner and occupant.
All Services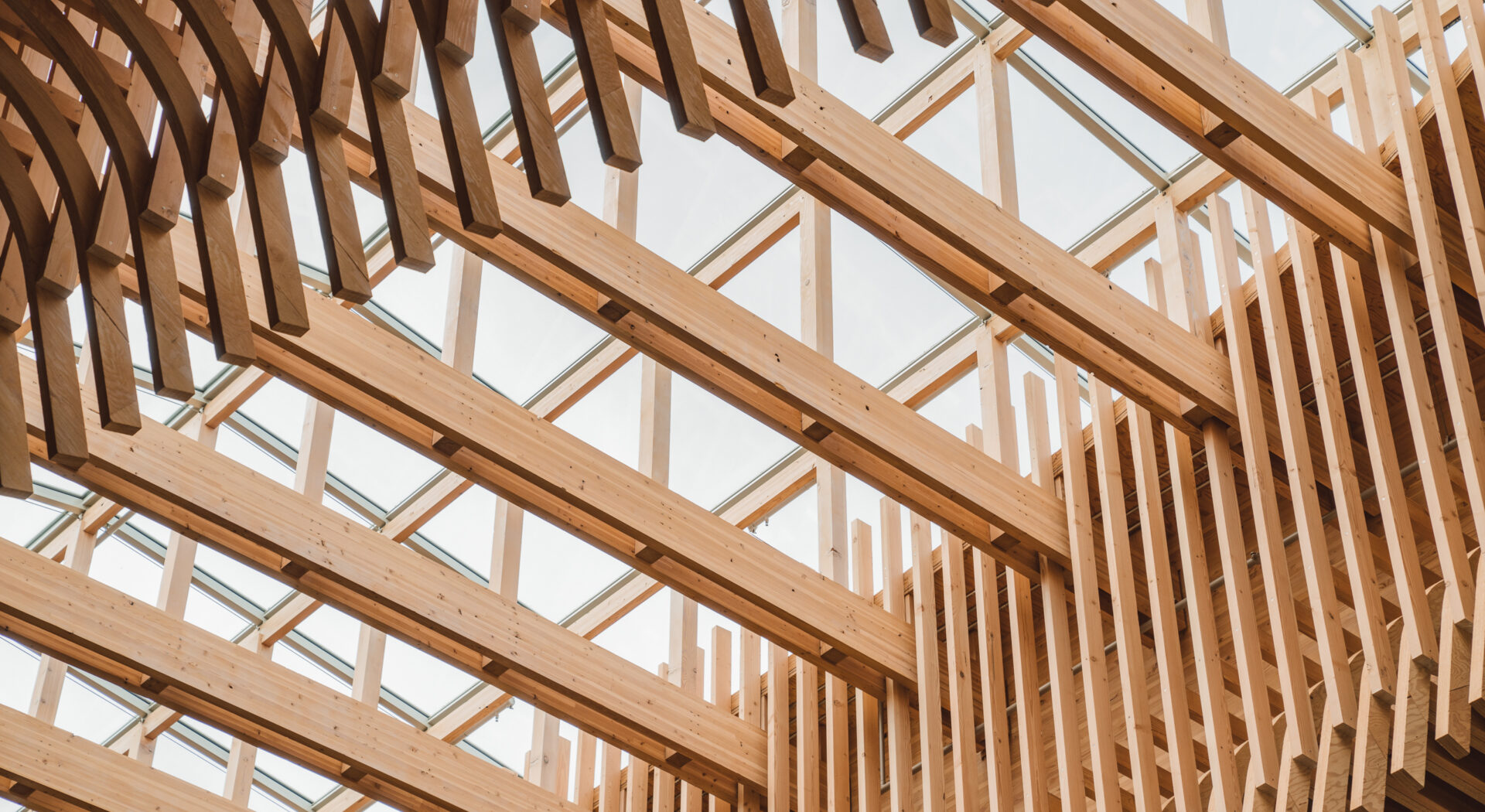 NATURALLY DIFFERENT
Take your project to new heights with mass timber—a smart, resilient, and renewable alternative. Whether you're developing a high-rise with low embodied carbon, or a civic building with a high community impact, we're your partner for success.

Our team embraces the transformative potential of mass timber, and we're passionate about sharing its advantages. Beyond its natural beauty, mass timber is a solution for reducing carbon on your next project. By combining the strength of nature's most robust material with cutting-edge technology and engineering prowess, we aim to apply mass timber wherever possible.
WHY MASS TIMBER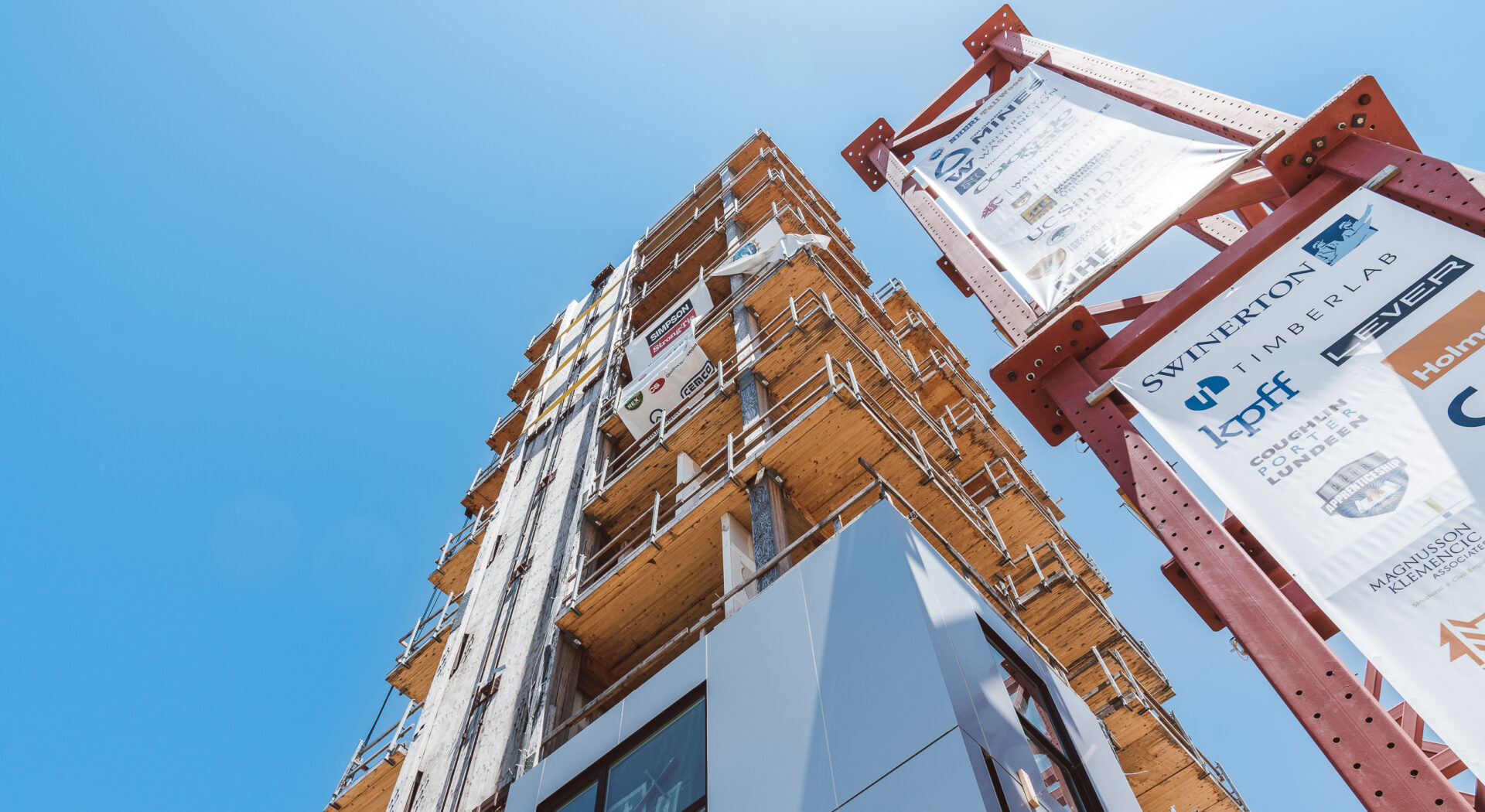 NHERI 10-STORY TALL TIMBER TOWER WITHSTANDS 100 EARTHQUAKES
The research conducted on the NHERI 10-Story structure has yielded promising results for the mass timber industry. It has successfully demonstrated that tall timber buildings can effectively withstand seismic force. This breakthrough in earthquake-resistant design has far-reaching implications for the future of timber construction, offering a sustainable and resilient alternative for tall buildings in seismic-prone areas like the West Coast. As of June 2023, the 10-story timber tower has undergone over 100 seismic tests with no significant structural damage to the building. The success of the testing bolsters confidence in the use of mass timber as a sustainable and resilient building material.
Tall Timber + Seismic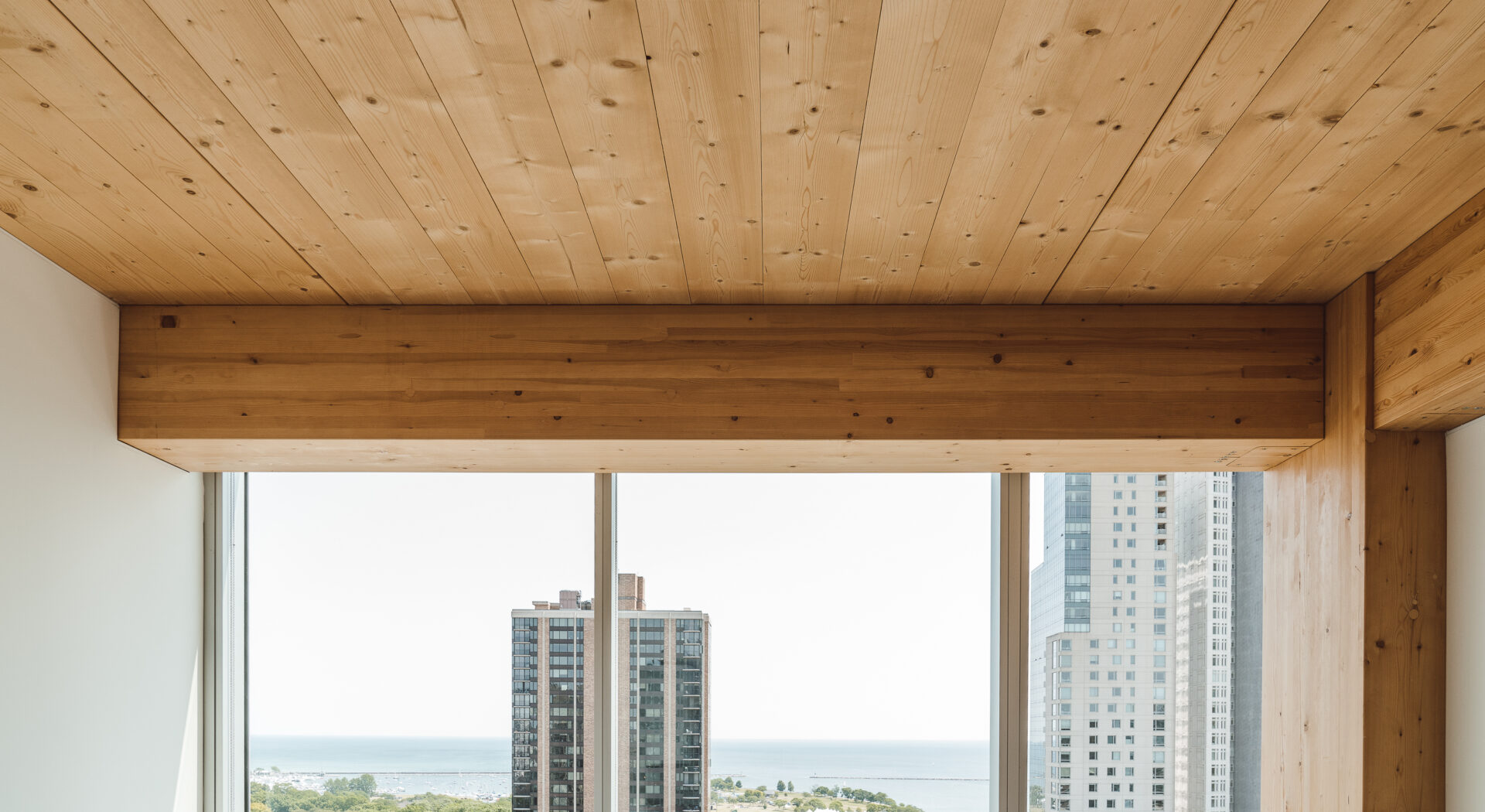 SETTING NEW RECORDS
Ascent, the groundbreaking timber tower, proudly holds the prestigious title of the world's tallest hybrid mass timber building. At 25 stories, this iconic project gracefully combines the strength of mass timber with cutting-edge construction techniques, revolutionizing the possibilities of vertical living.
Ascent has captivated industry experts and garnered global recognition, hailed as a true testament to the limitless potential of tall timber construction. The project yielded significant schedule savings through our detailed prefabrication and coordination expertise. Additionally, Timberlab facilitated the testing of glulam columns to receive a 3-hour fire-resistance rating - a test that had yet to be conducted anywhere in the world.
Visit Project Portfolio
Featured Projects