Tallest Timber Tower in North America
Ascent | Milwaukee, WI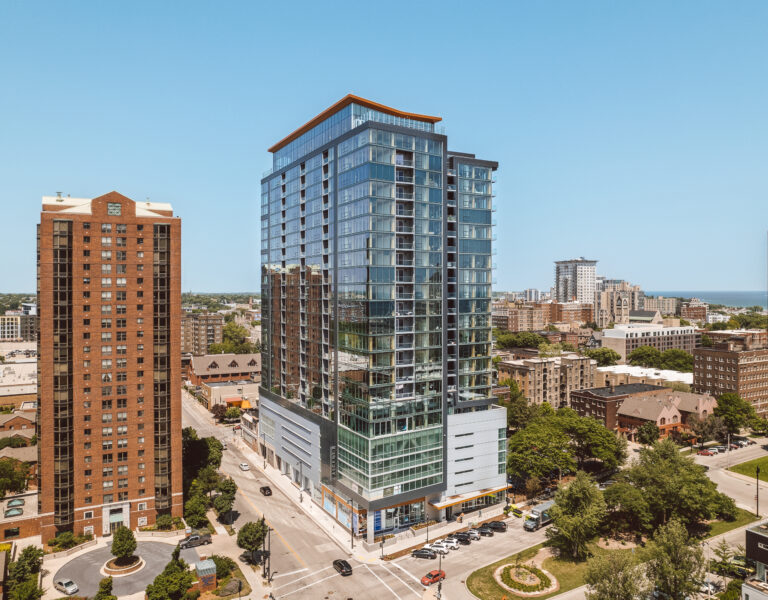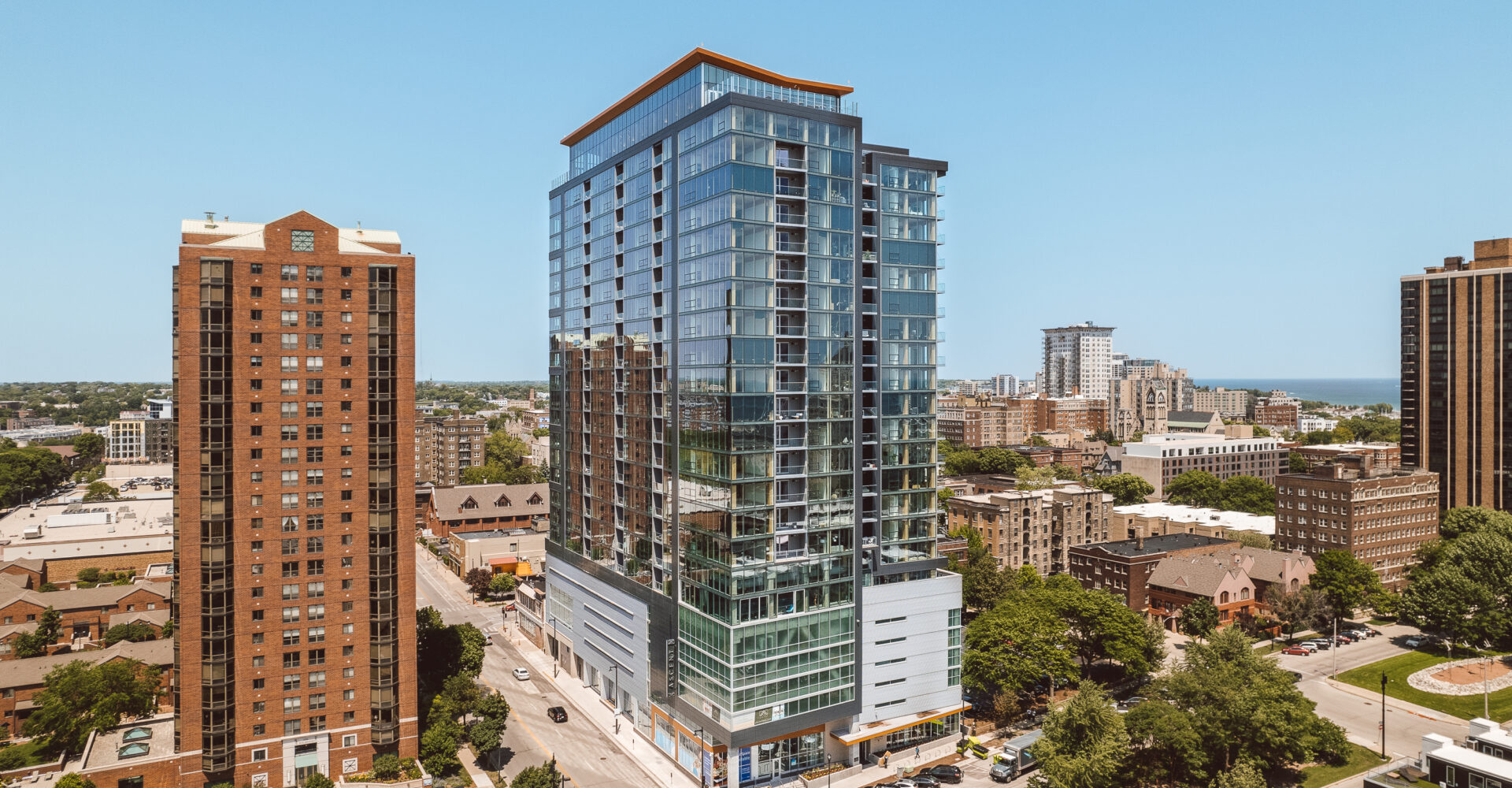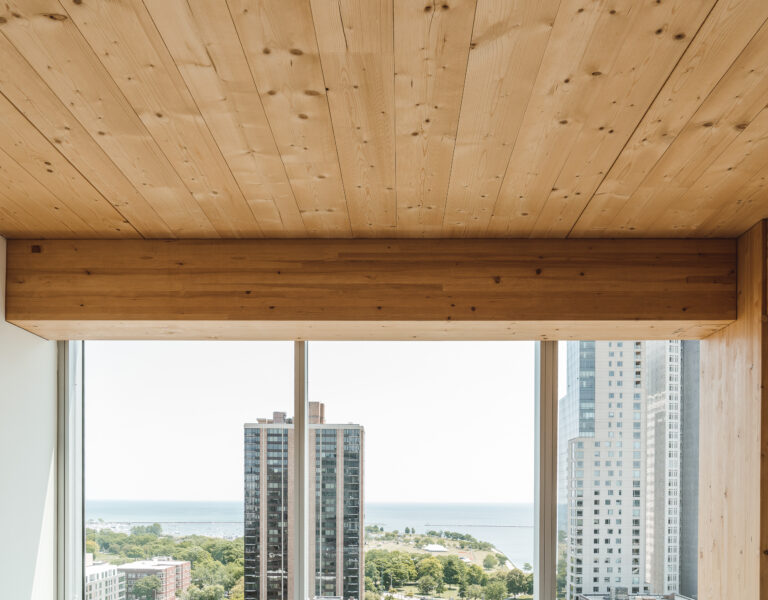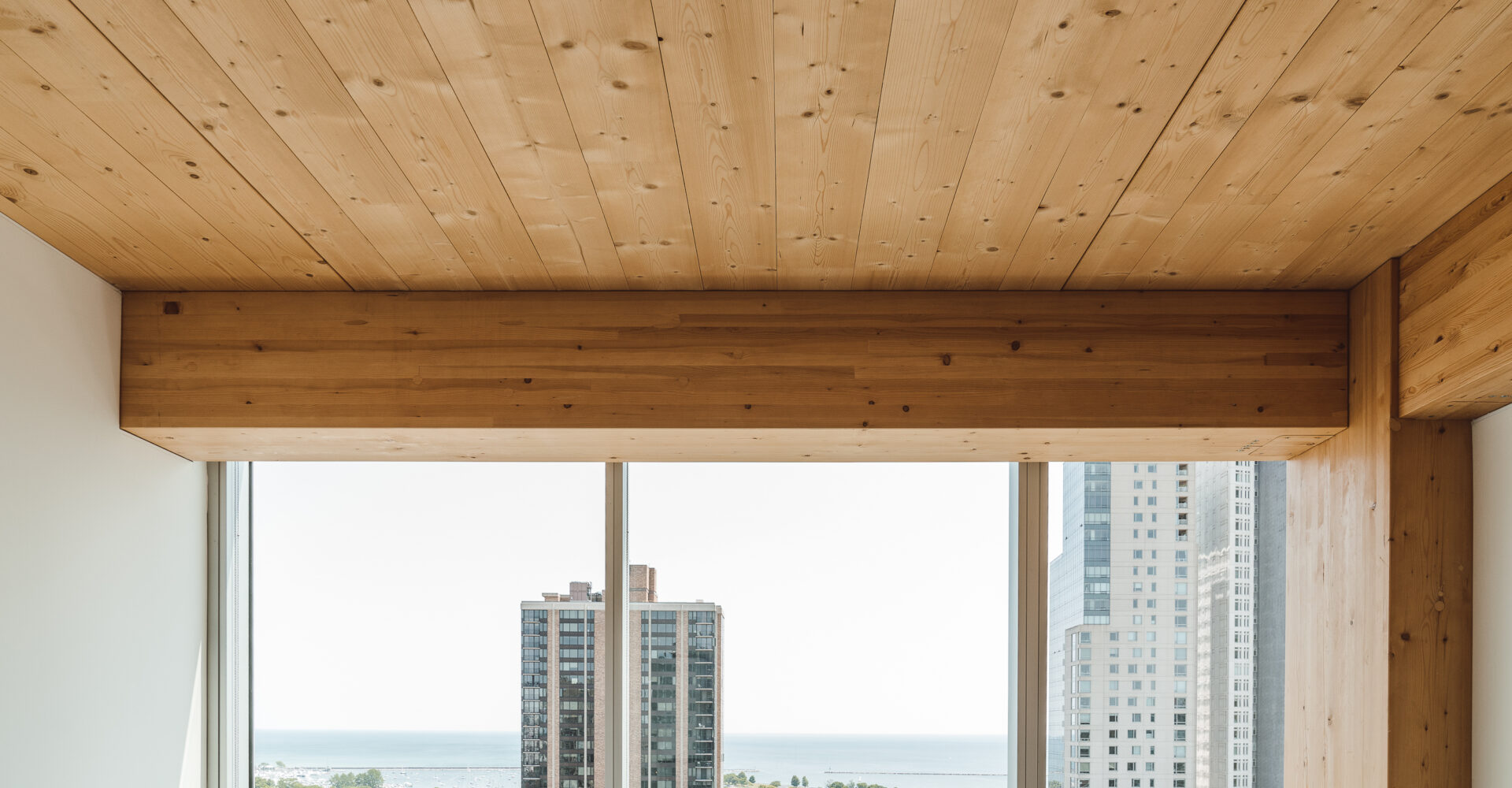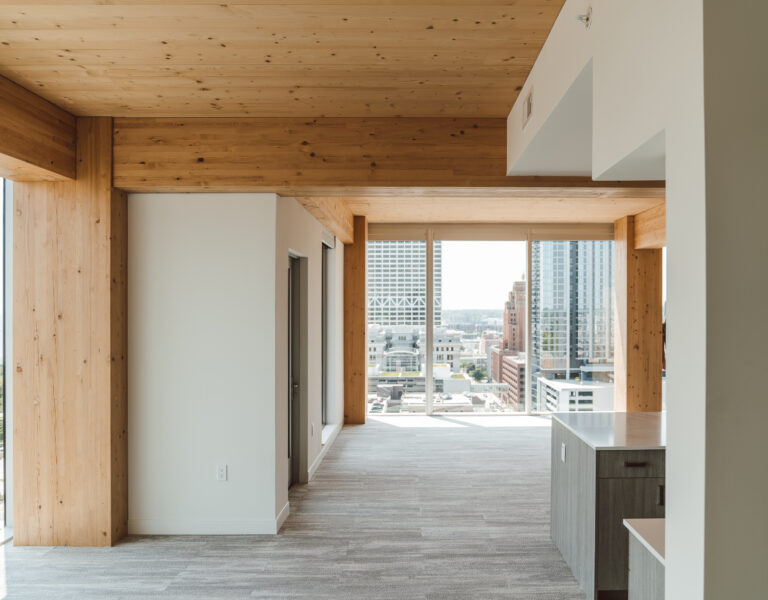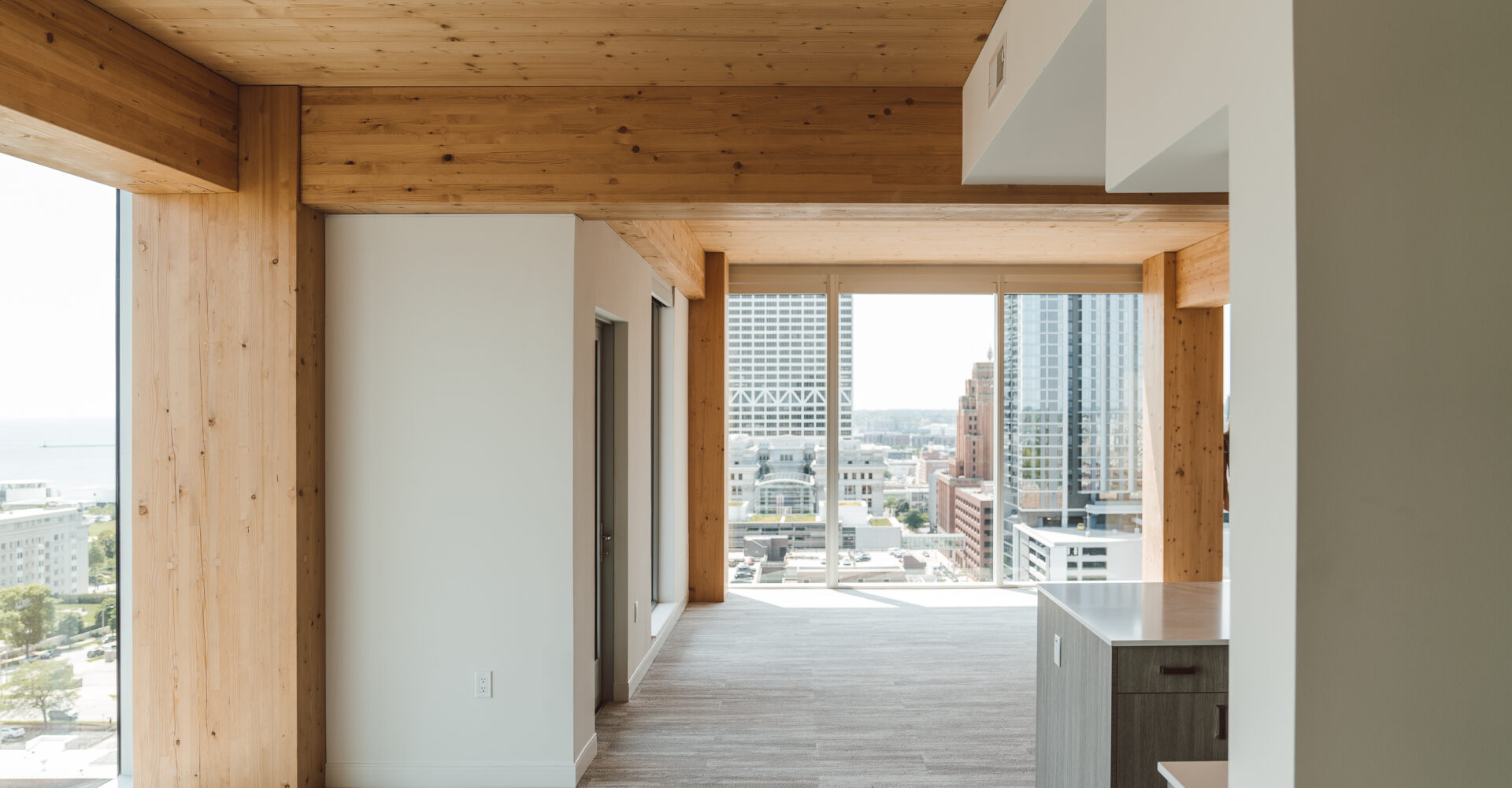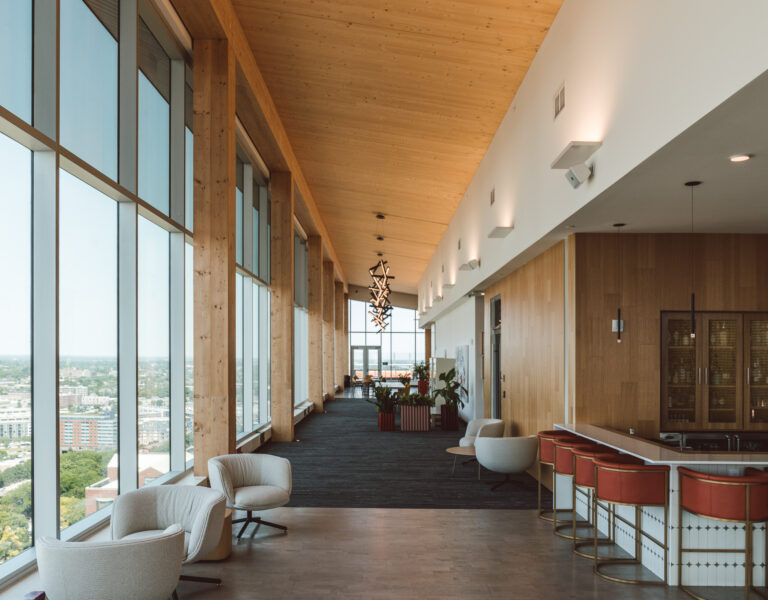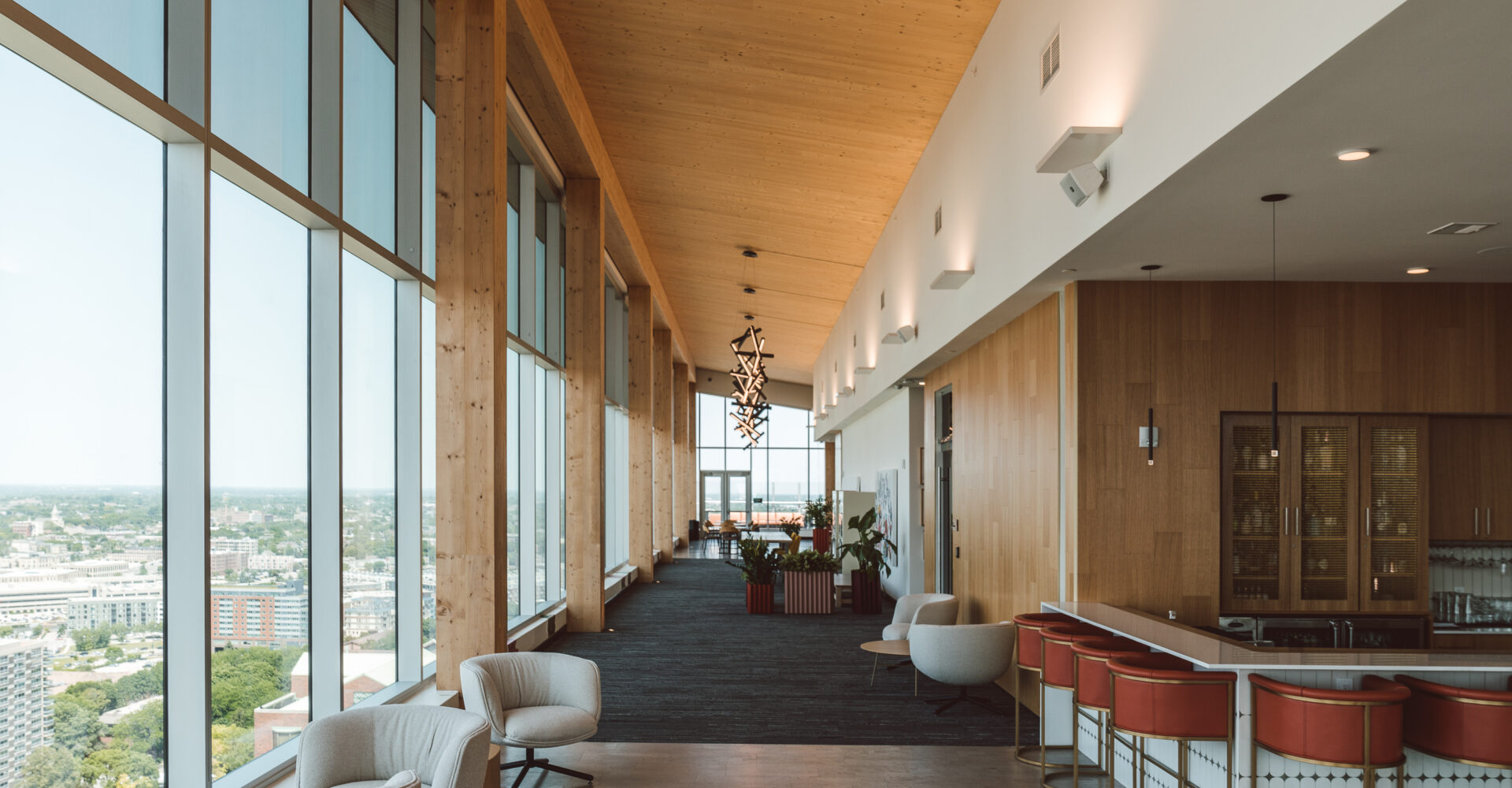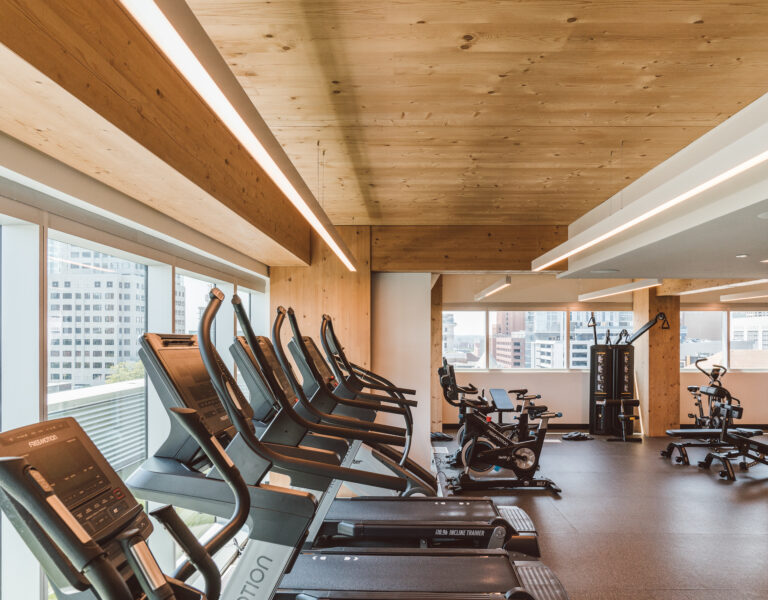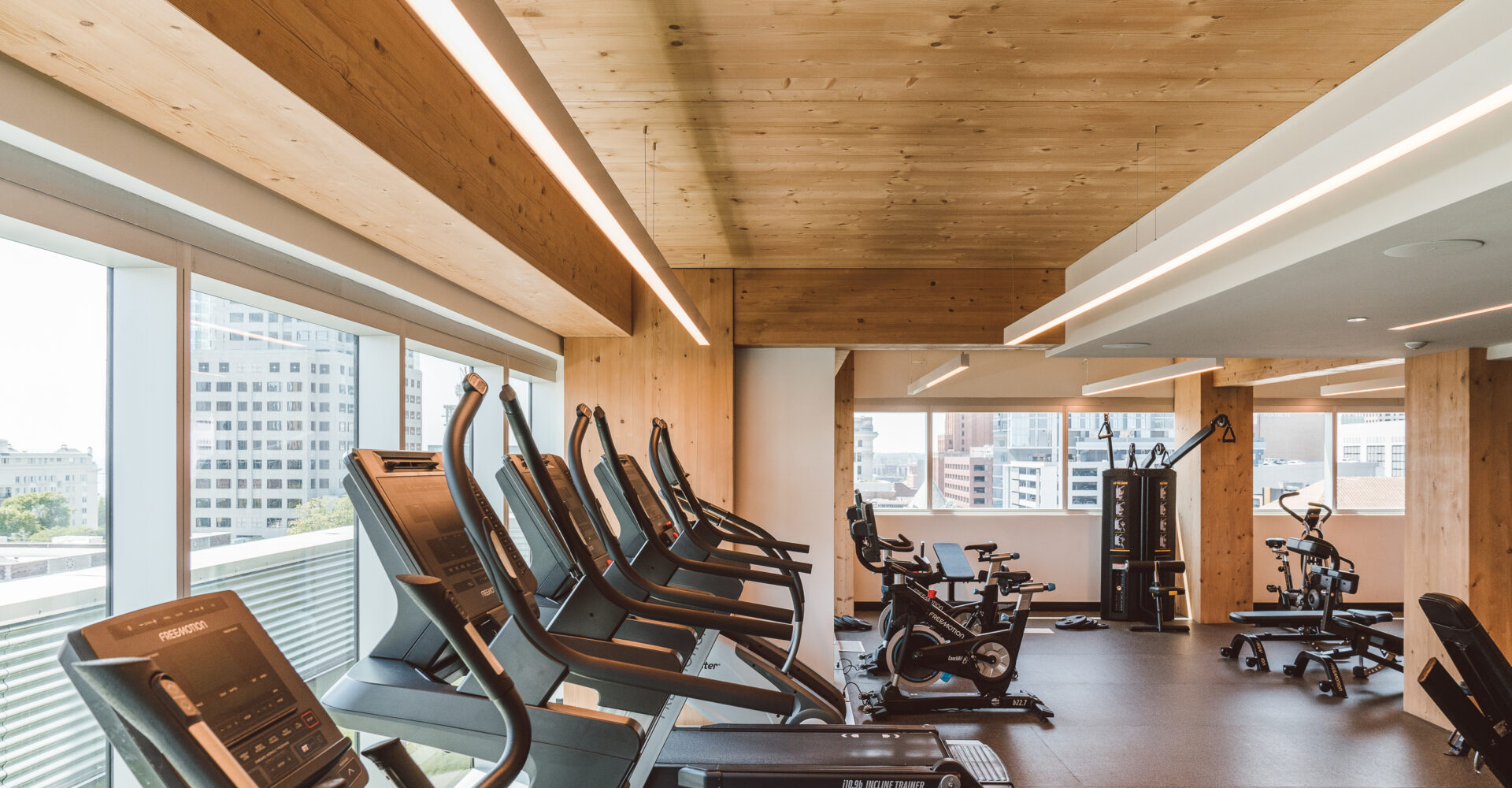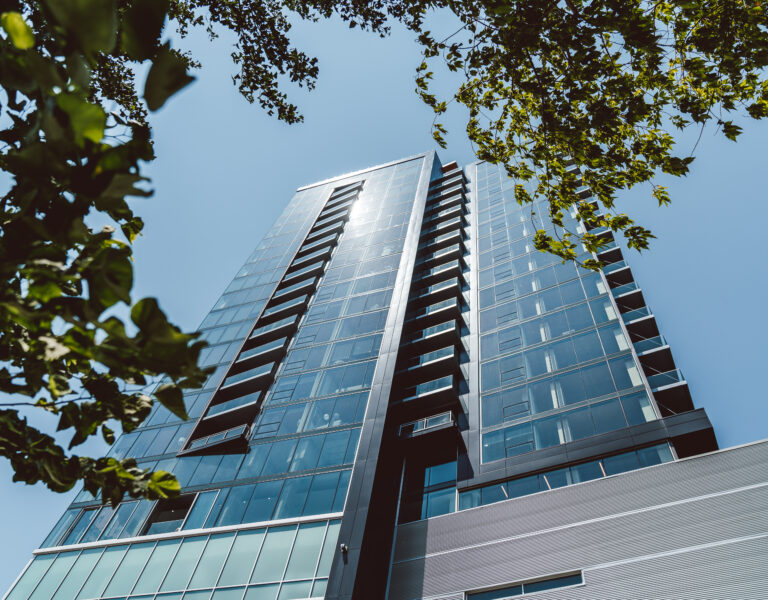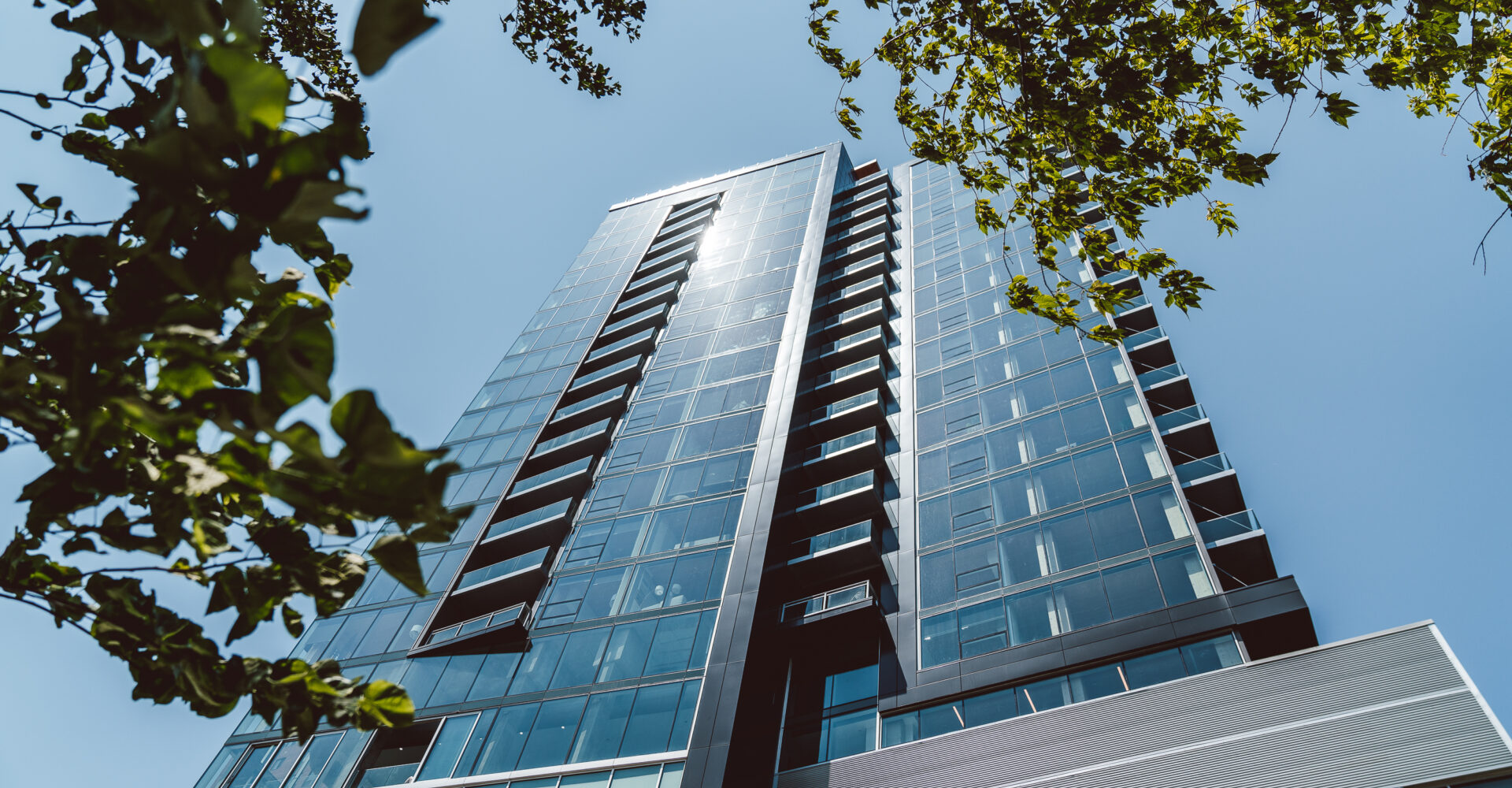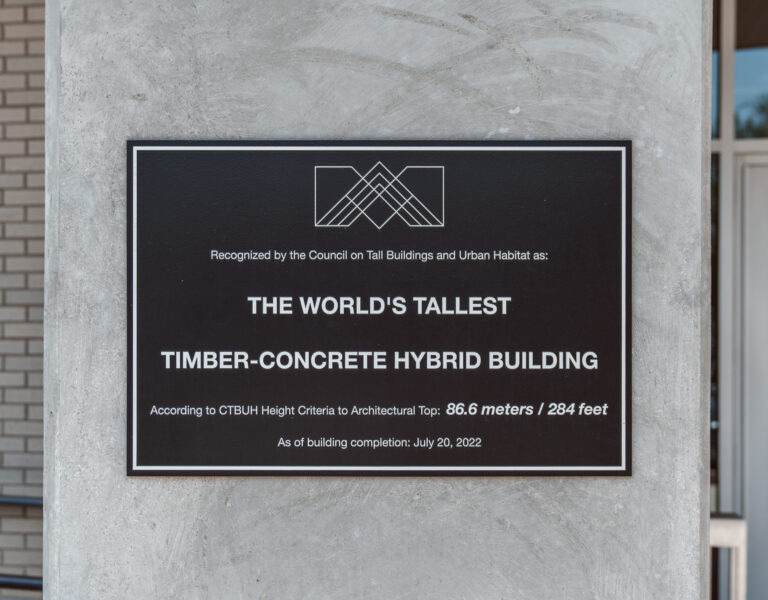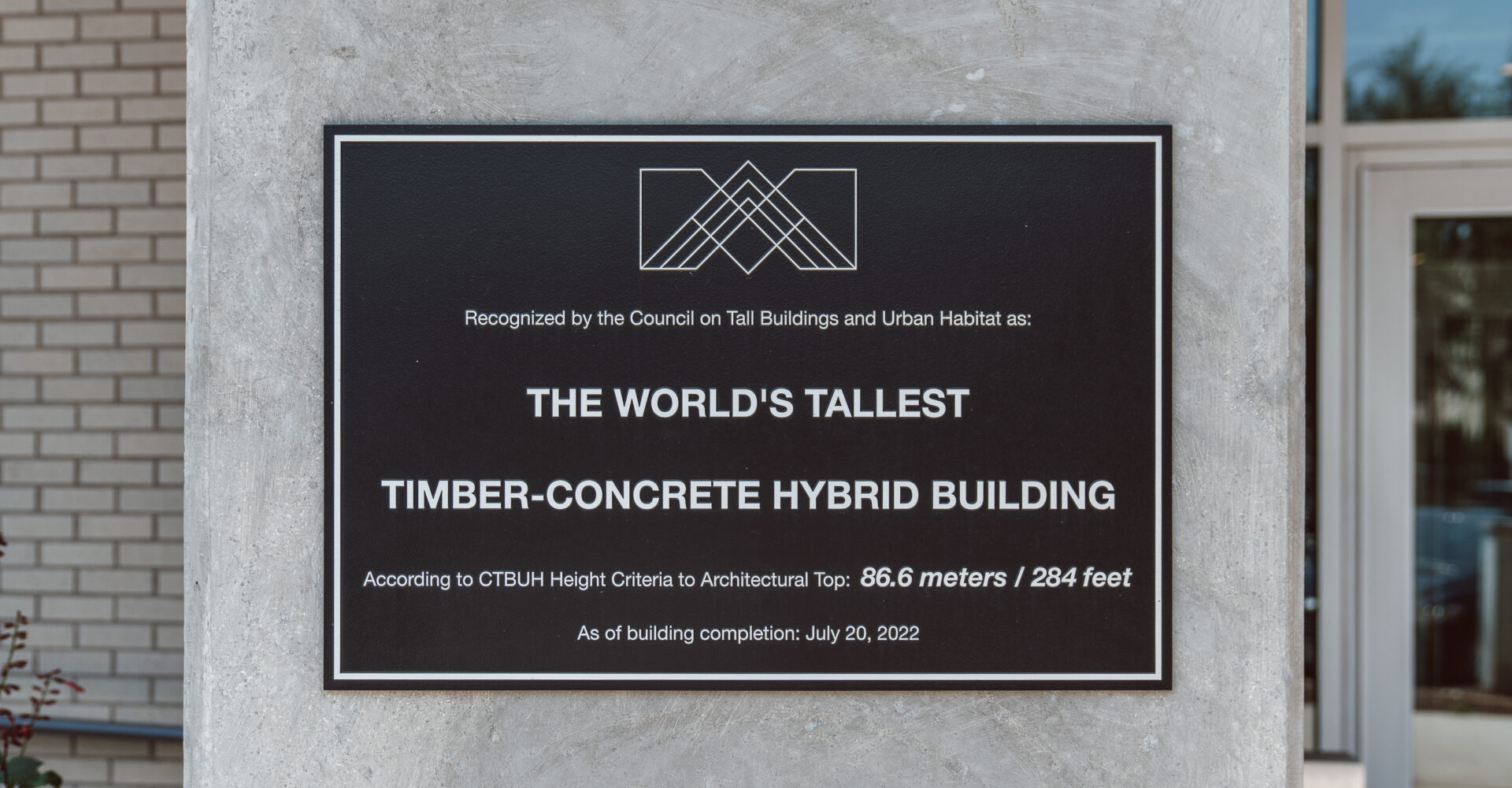 Tallest Timber Tower in North America
Ascent | Milwaukee, WI
Overview
At 284 feet, Ascent lives up to its name. The towering 25-story luxury apartment building is the world's tallest hybrid mass timber structure, with 19 stories and 273,000 square feet of mass timber providing 260 residential units to the Milwaukee market. The project received a U.S. Forest Service Wood Innovation Grant for its unprecedented use of timber in high-rise construction in the United States. Project research will be released to the public domain to aid in developing future tall timber buildings. Ascent represents that tall-timber is attainable in the United States – a vision that many people shelved throughout the timeline of this project.
Timberlab was brought on as the trade partner and was responsible for procuring and managing the delivery of the building's timber elements. The project yielded significant schedule savings through our detailed prefabrication and coordination expertise. Additionally, Timberlab facilitated the testing of glulam columns to receive a 3-hour fire-resistance rating - a test that had yet to be conducted anywhere in the world. The Ascent tower is a testament to our company's deep commitment to innovation and push for mainstream adoption of mass timber construction.

Team
Developer | New Land Enterprises
Architect | Korb + Associates Architects
Structural Engineer | Thornton Tomasetti
General Contractor | C.D. Smith Construction
Virtual Design Modeling | CadMakers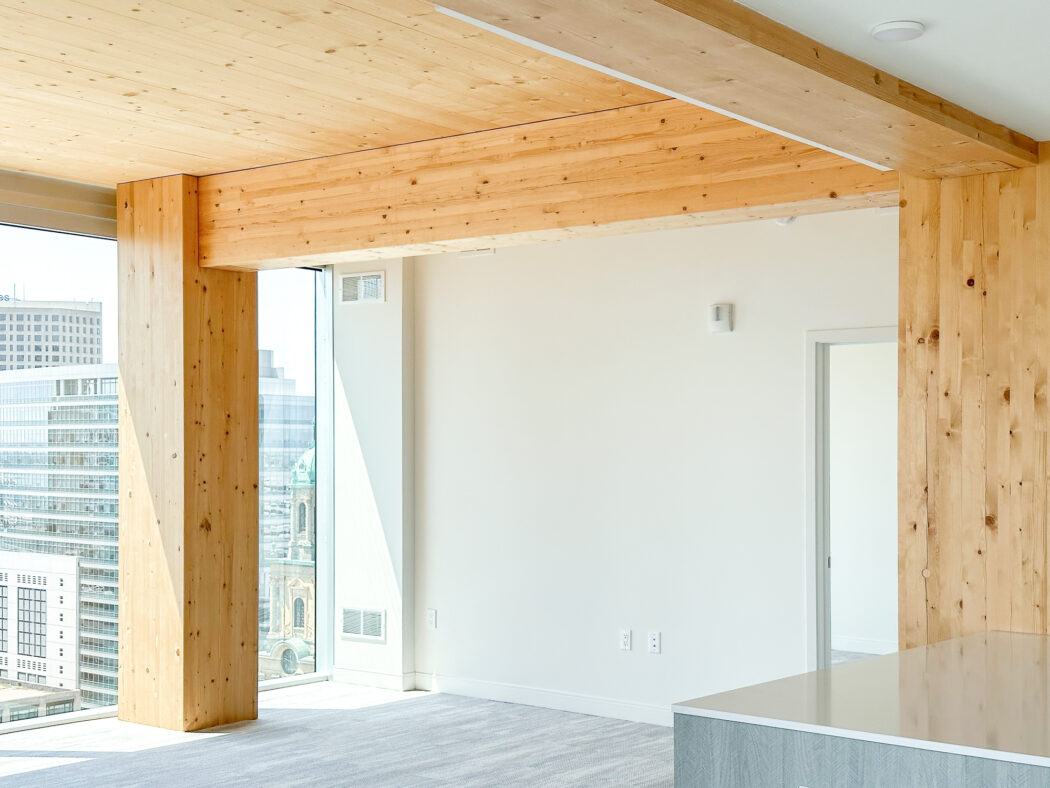 THE RIGHT SPAN
By rotating the beam layout 90 degrees, Timberlab reduced the typical CLT spans from 20 feet to 16'8". This move eliminated the need for a composite timber slab, helping to make the project financially viable.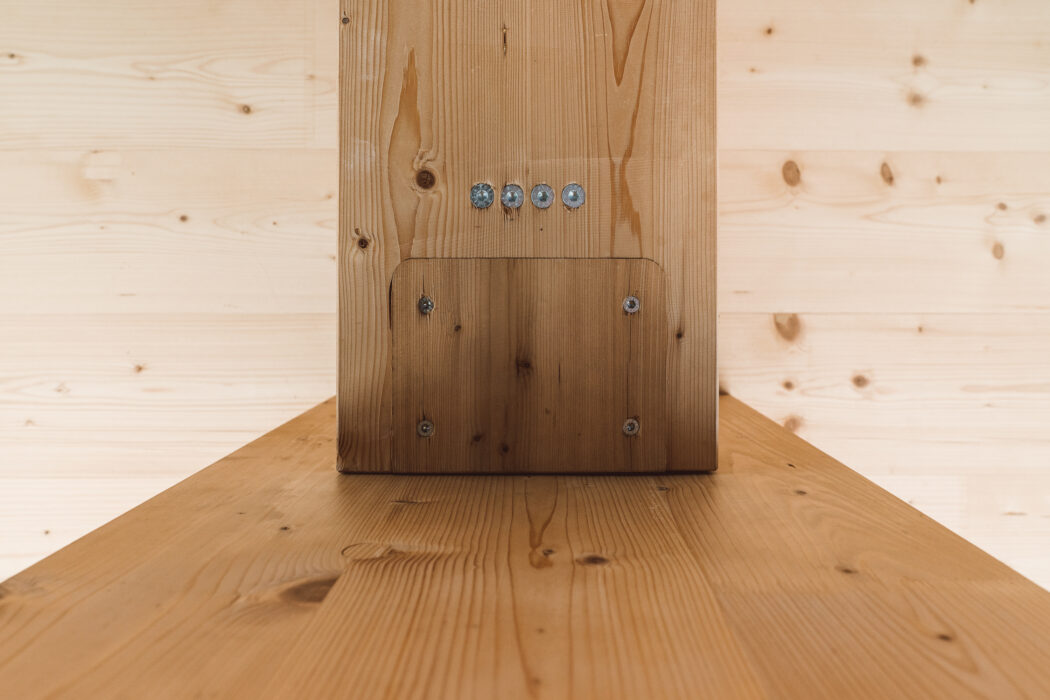 2-HR CONNECTION
During the design phase, Timberlab proposed a glulam connection detail with minimal steel hardware, opting instead for a wood bearing connection. Glued in rods provided the positive tie between columns.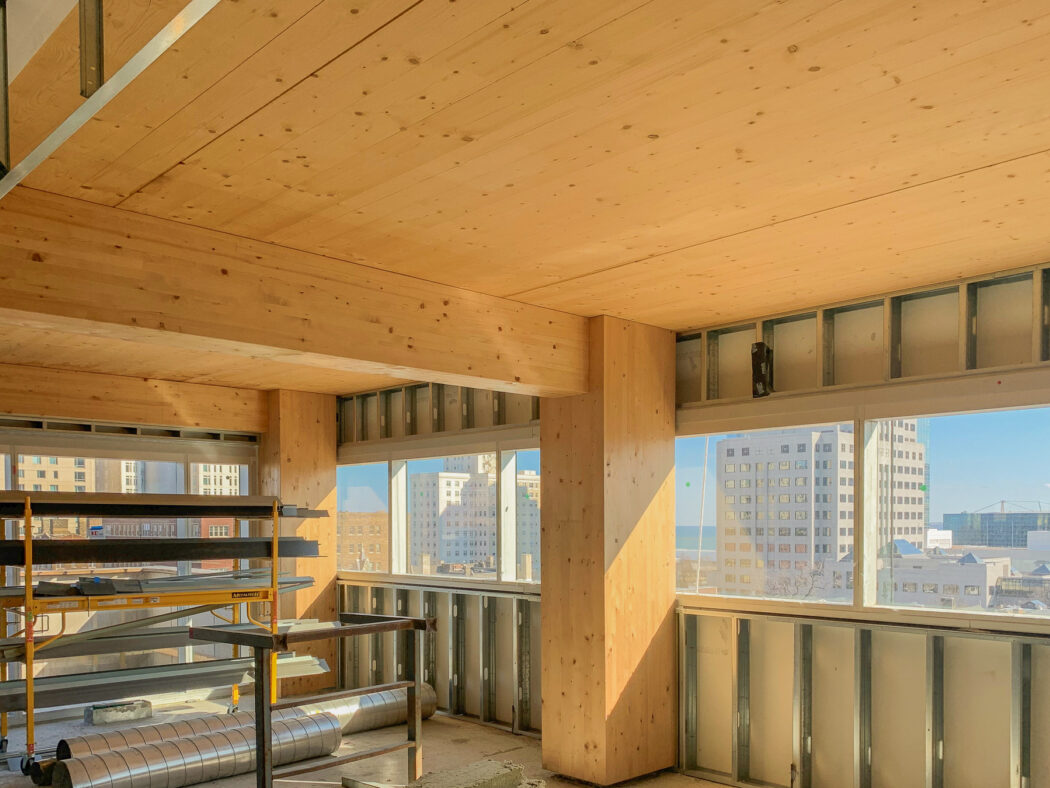 STRATEGIC ENCAPSULATION
To reduce cost of the timber structure, Timberlab proposed drywall encapsulation of select columns and beams and CLT panels in areas that did not demand the timber aesthetic. Choosing to expose only half of the timber structure reduced the overall demand for wood fiber on the project, and resulted in overall savings for the project.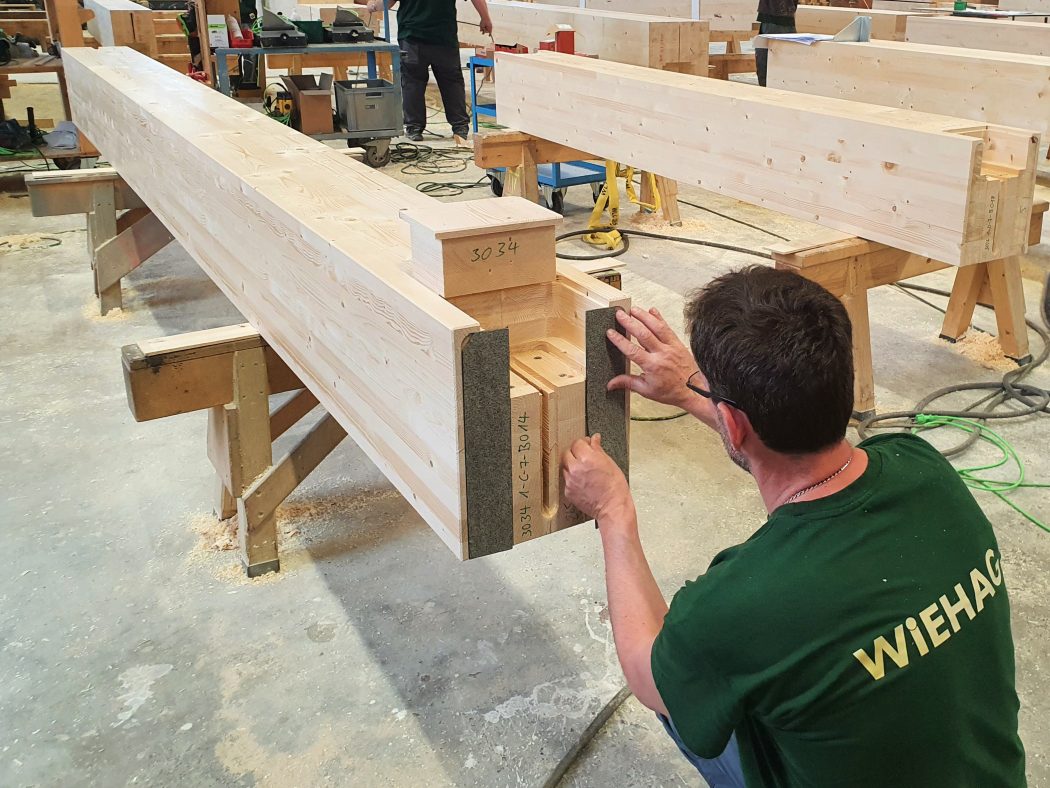 INTERNATIONAL PROCUREMENT
In the midst of the COVID-19 pandemic, 1,150 glulam columns, 1,320 glulam beams, and 1,273 CLT panels were procured from our Austrian partners, Wiehag and KLH. Materials were transported via truck or rail to Hamburg, delivered to various ports on the US east coast, and transferred to rail or truck bound for Milwaukee.