SERVICES
CUSTOM MASS TIMBER FABRICATION
Our custom mass timber fabrication team brings the architect's vision to life by transforming commodity products into custom building components that are easily assembled on-site. Our CNC machines are customized to process the member sizes needed for long-span office buildings and tall timber buildings. To meet the growing needs of the industry and to alleviate pinch points in supply, Timberlab is expanding its production capacity to reach the needs of every U.S. domestic market.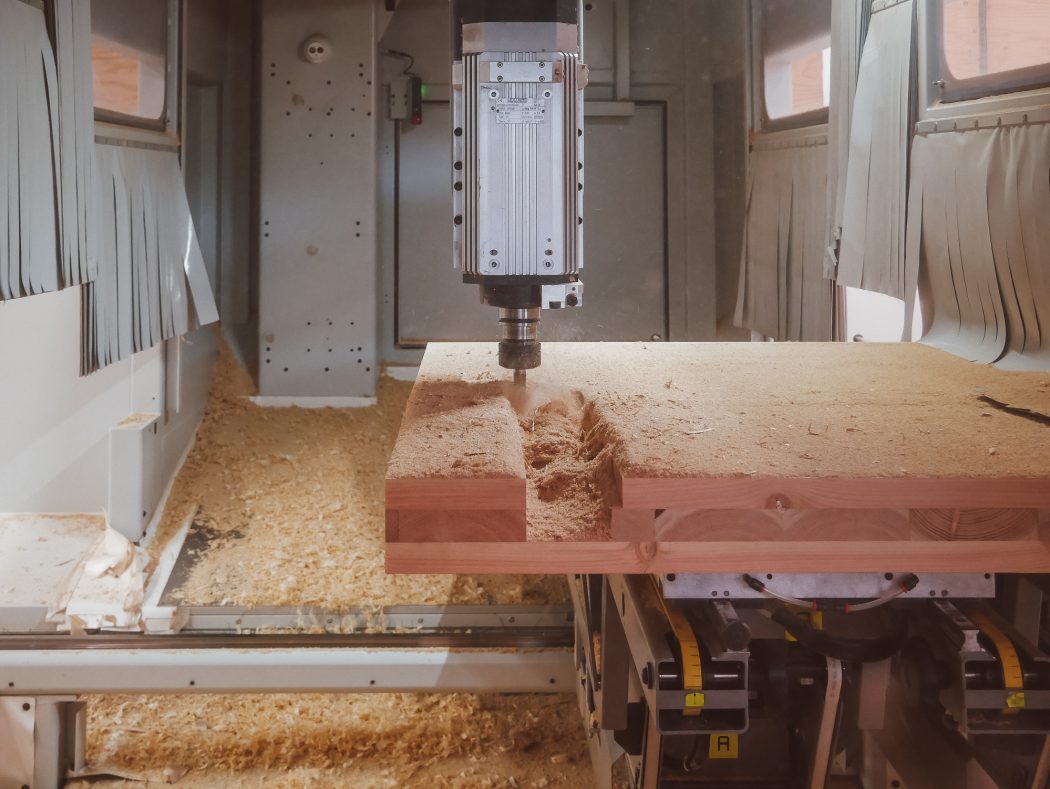 FABRICATION PROCESS
From design through installation, Timberlab's integrated team approach to project delivery elevates quality; engineers understand the cost, detailers understand constructability, and superintendents understand how timber integrates into the overall construction. Direct control and visibility of the shop floor allow for acceleration and deceleration of production to align with on-site conditions. Under close supervision, Timberlab harnesses the opportunity to control the quality of the fabrication process every step of the way - from detailing to finishing

Assembly technicians bring timber erection experience to the shop floor, while detailers are steps away to assist in coordinating design intent from contract drawings and fabrication tolerances; success for all.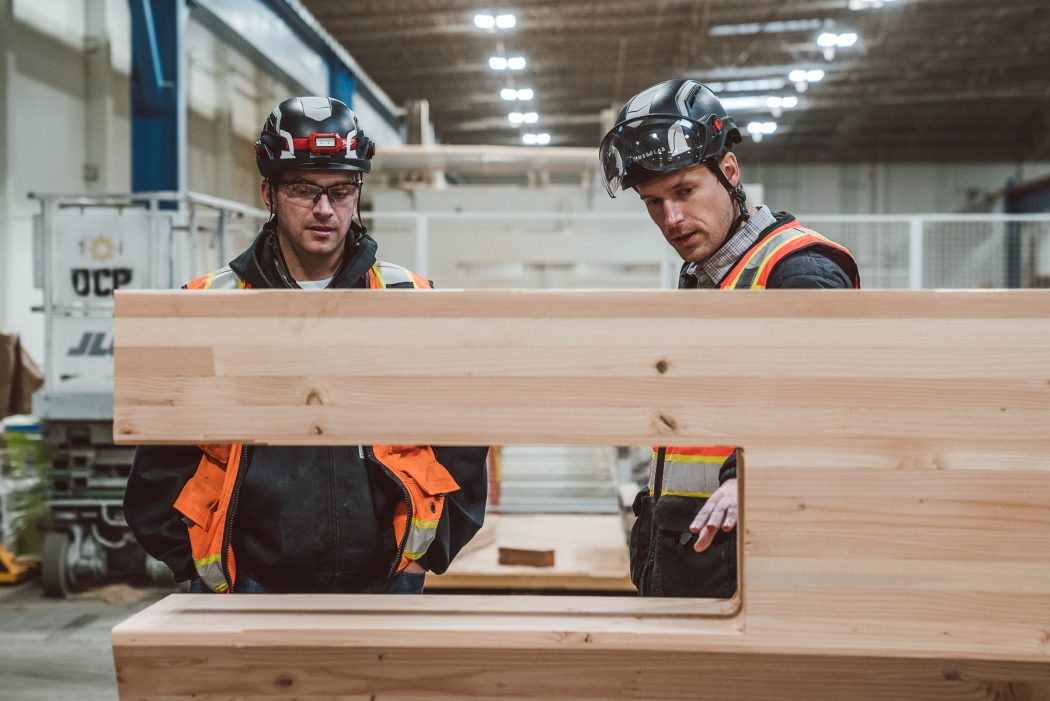 FABRICATION SERVICES
As the design evolves, our team ensures that details are efficient to machine and constructible on-site. When you hire Timberlab as your timber fabricator, your project benefits from the following:
Cutting-edge CNC Capabilities
Intricate Hardware Installation
Research & Development
Quality Control
Productivity Tracking
Technical Mockups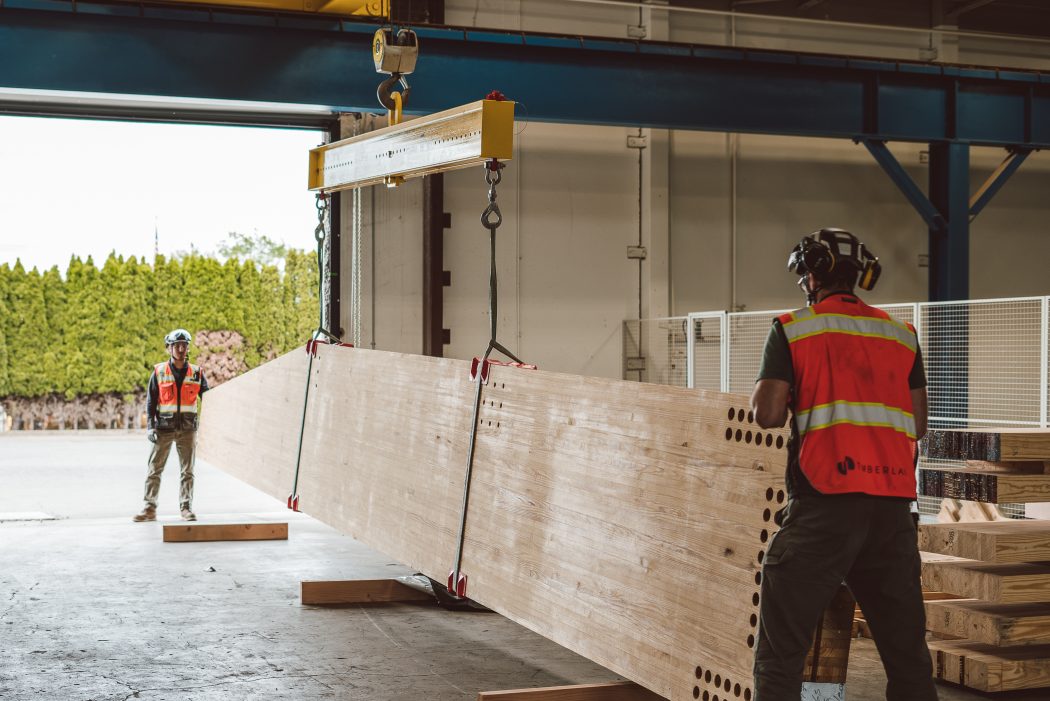 PREMIUM ENGINEERED WOOD PRODUCTS
Timberlab's CNC machines are equipped to handle 60ft sizes for both glulam and cross-laminated timber members. We work with suppliers from around the globe to fabricate material into a specialized, high-quality kit of parts ready for delivery.
Timberlab Projects In Fabrication