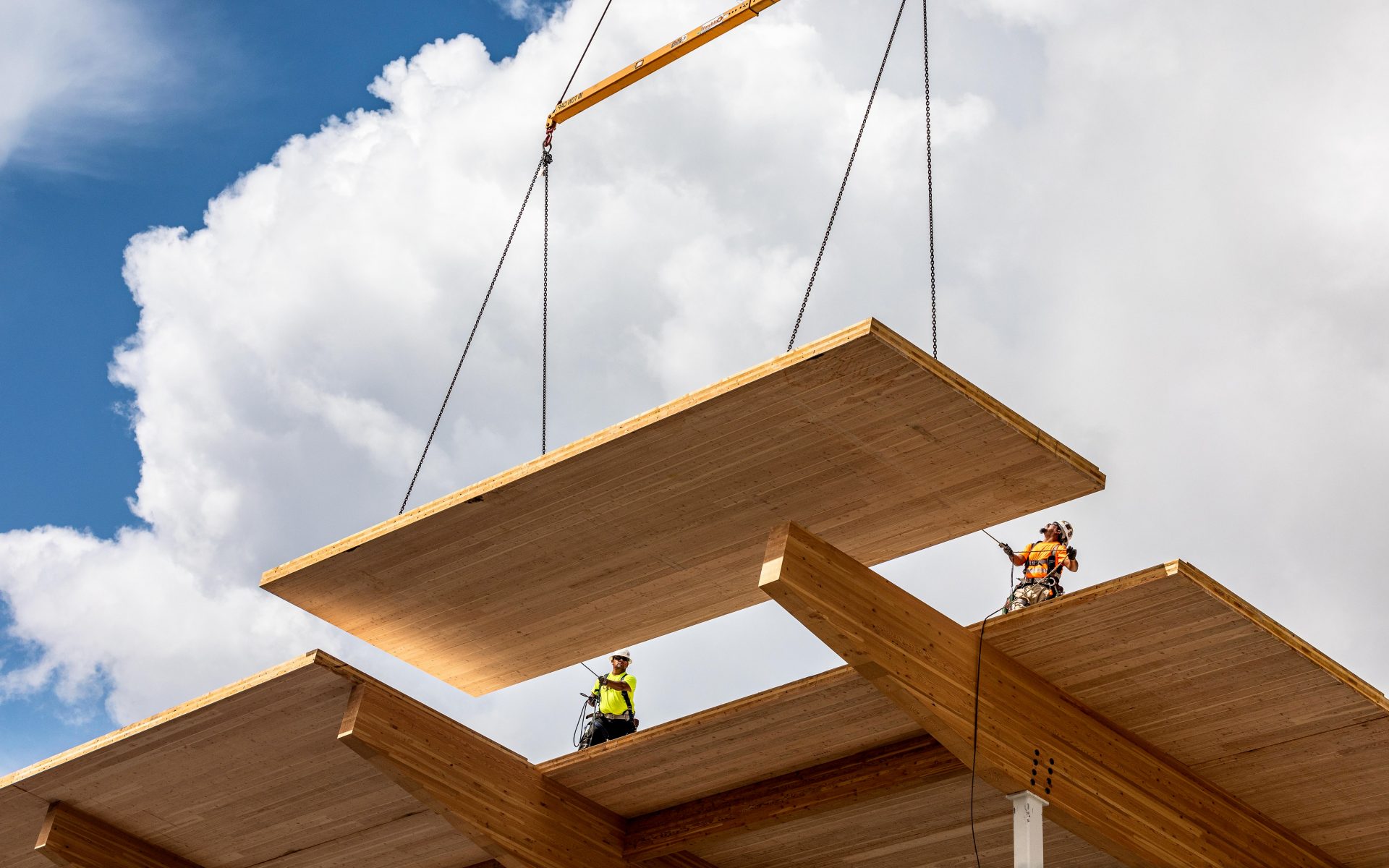 Services
Rooted in Experience
Thanks to our roots as a general contractor, we see every project through the eyes of a builder. We provide solutions that result in the highest value for the owner and occupant through proactive problem-solving that considers the holistic integration of the structure with other building systems. Our approach brings mass timber dreams to life.
Expertise

With collaboration and creativity, we guide projects toward cost-effective, constructible solutions that meet architectural and sustainability goals. We make the most impact by engaging early when projects are in the seedling stage.

Our efficient engineering services ensure elegant transitions between the timber and other building systems. Whether we perform the design of the structure or work with the Engineer of Record (EOR), we're on your side.

Always pushing ahead through technology, our approach to 3D modeling illuminates how the space will look in its final condition. We hone in on the precise geometry of the building and detail every single component to deliver the highest quality product.

Through our extensive relationships with mass timber supply partners across North America and Europe, we procure materials that provide the best value and coordinate all the elements into a cohesive structural package. We are committed to responsible wood sourcing for our projects and offer creative solutions to meet sustainability and wood procurement goals. Our fabrication facility maintains chain of custody certification for FSC®, SFI®, and PEFC™ forest management standards.

We bring the architect's vision to life by turning commodity materials into custom building components that are easily assembled on site. Our CNC machines are tooled to process the member sizes needed for long-span office buildings and tall timber buildings.

A smooth, efficient installation process results from smart decisions made before we arrive on site. We build the project virtually, detail every component, and prefabricate the timber structure to transform the construction into a process of assembly.
PARTNER WITH US
We're your partner for success. Bring us on board early for the best results. Our team is proud to serve many roles.

Design-Build
From engineering through installation, we provide complete systems to meet your project's cost, schedule, aesthetic, and sustainability goals.
Supplier
We think through every detail of the timber structure and deliver a fully coordinated kit of parts for owner installation.
Research & Development
We support mass timber product development and expedited testing through research consortiums.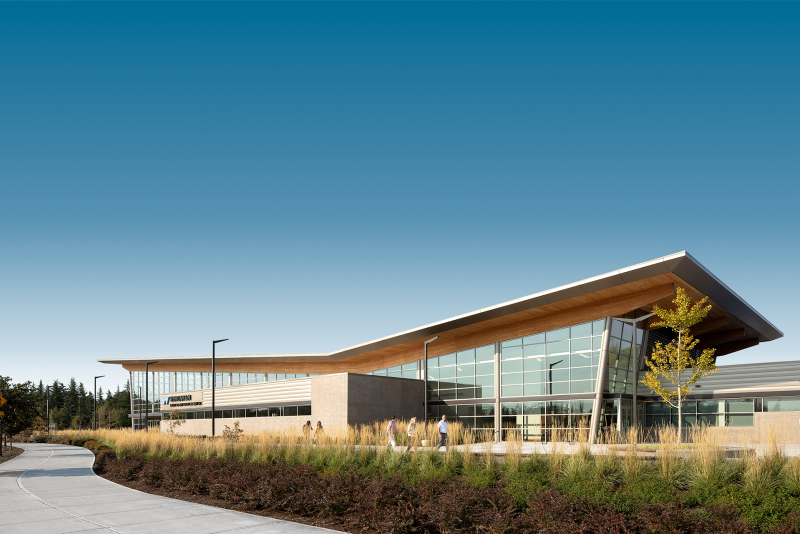 Build it Better
Take your project to new heights with mass timber, the nation's largest renewable resource.
View Projects
Connect with Us
Achieve your mass timber dreams. Bring us on board today.
Contact Us