Net Zero Mass Timber Facility
Orange County Sanitation District | Fountain Valley, CA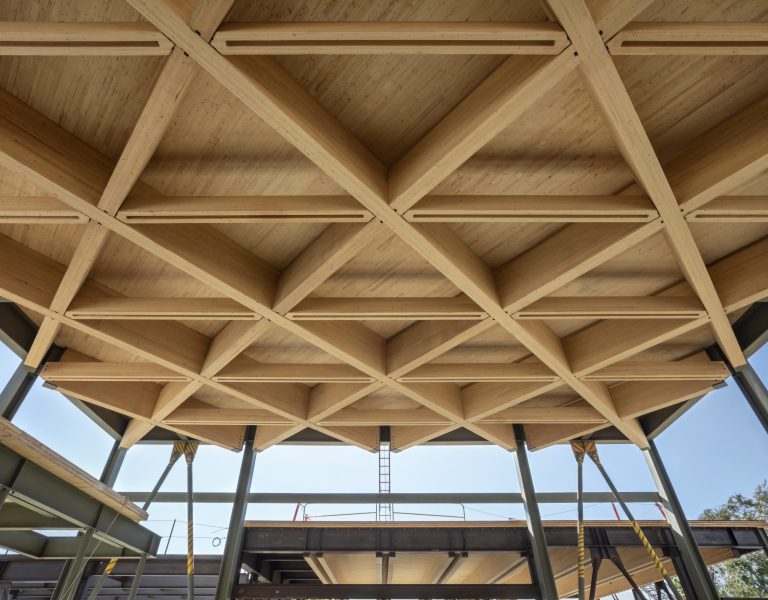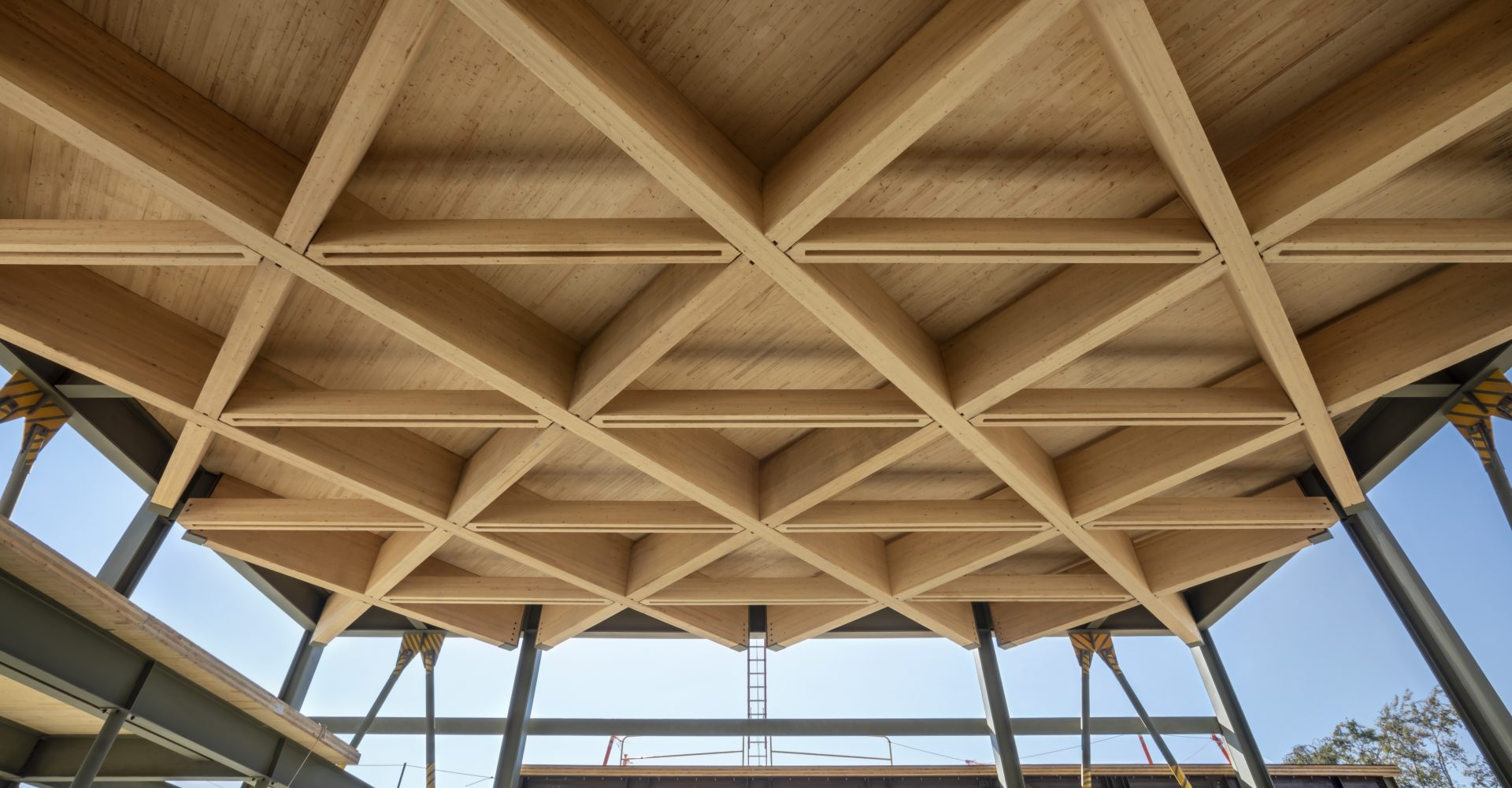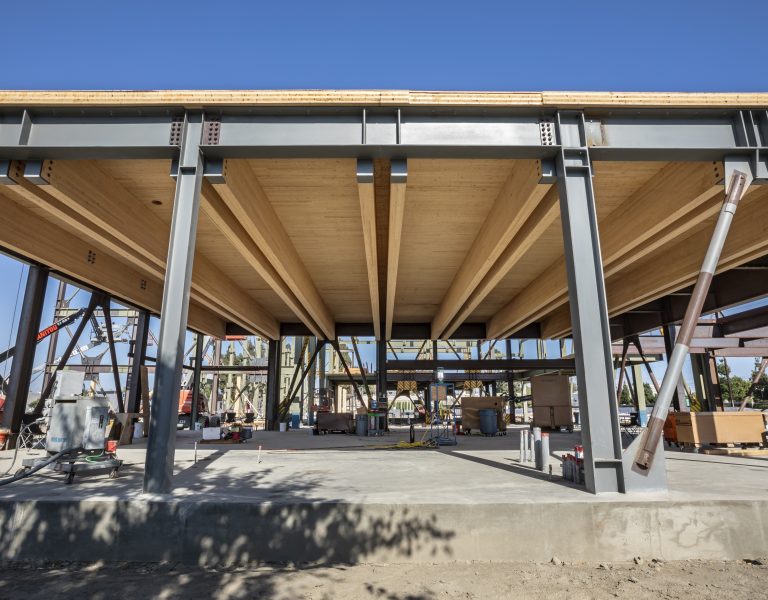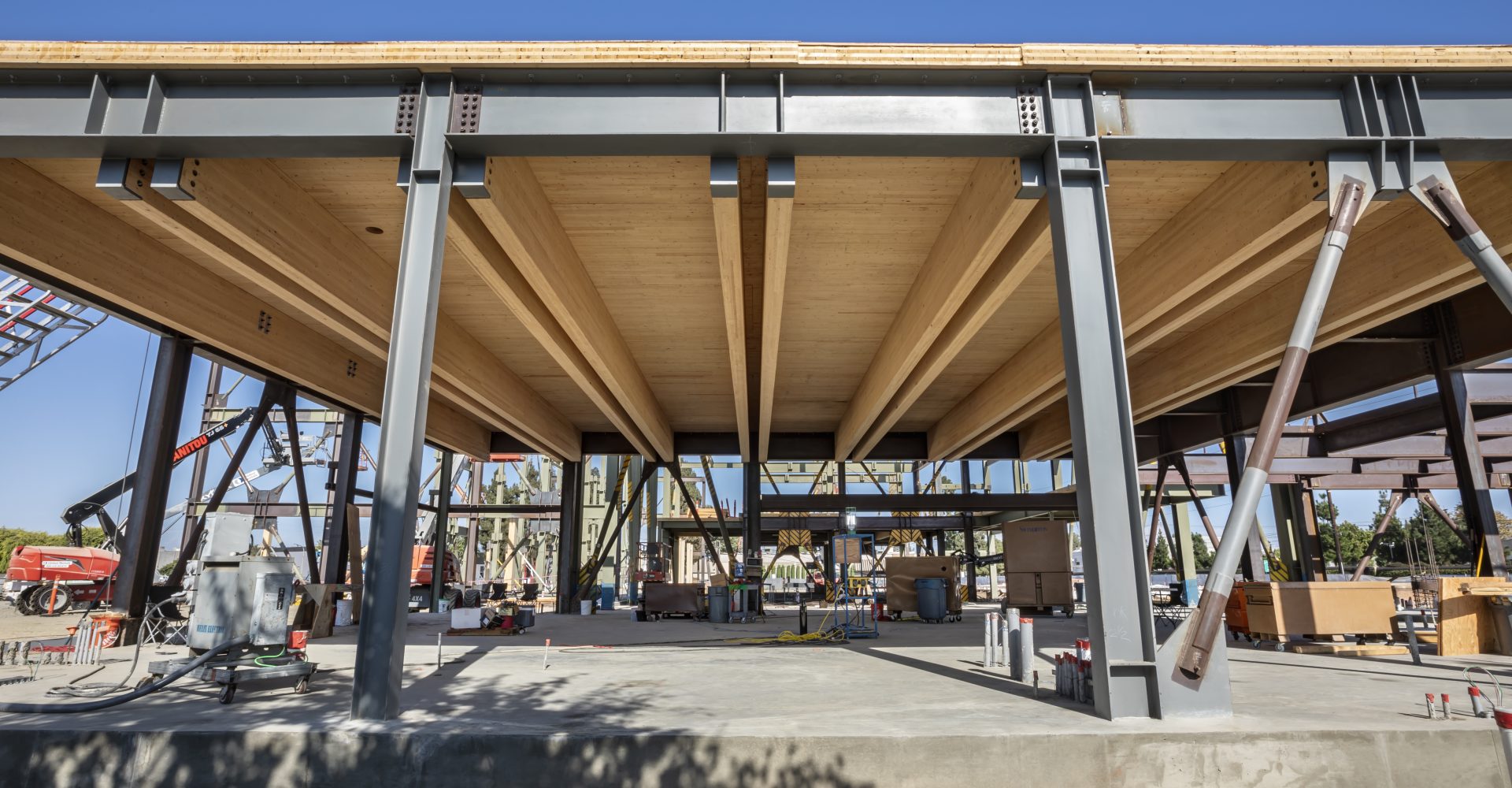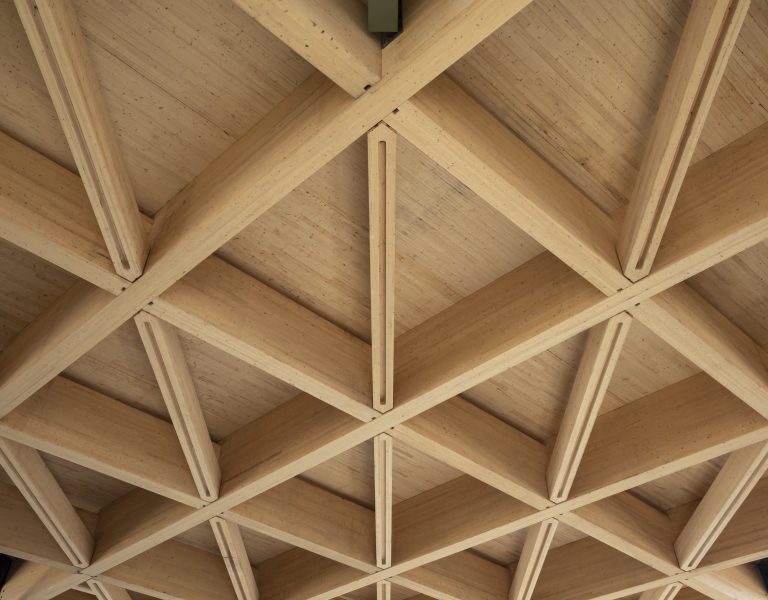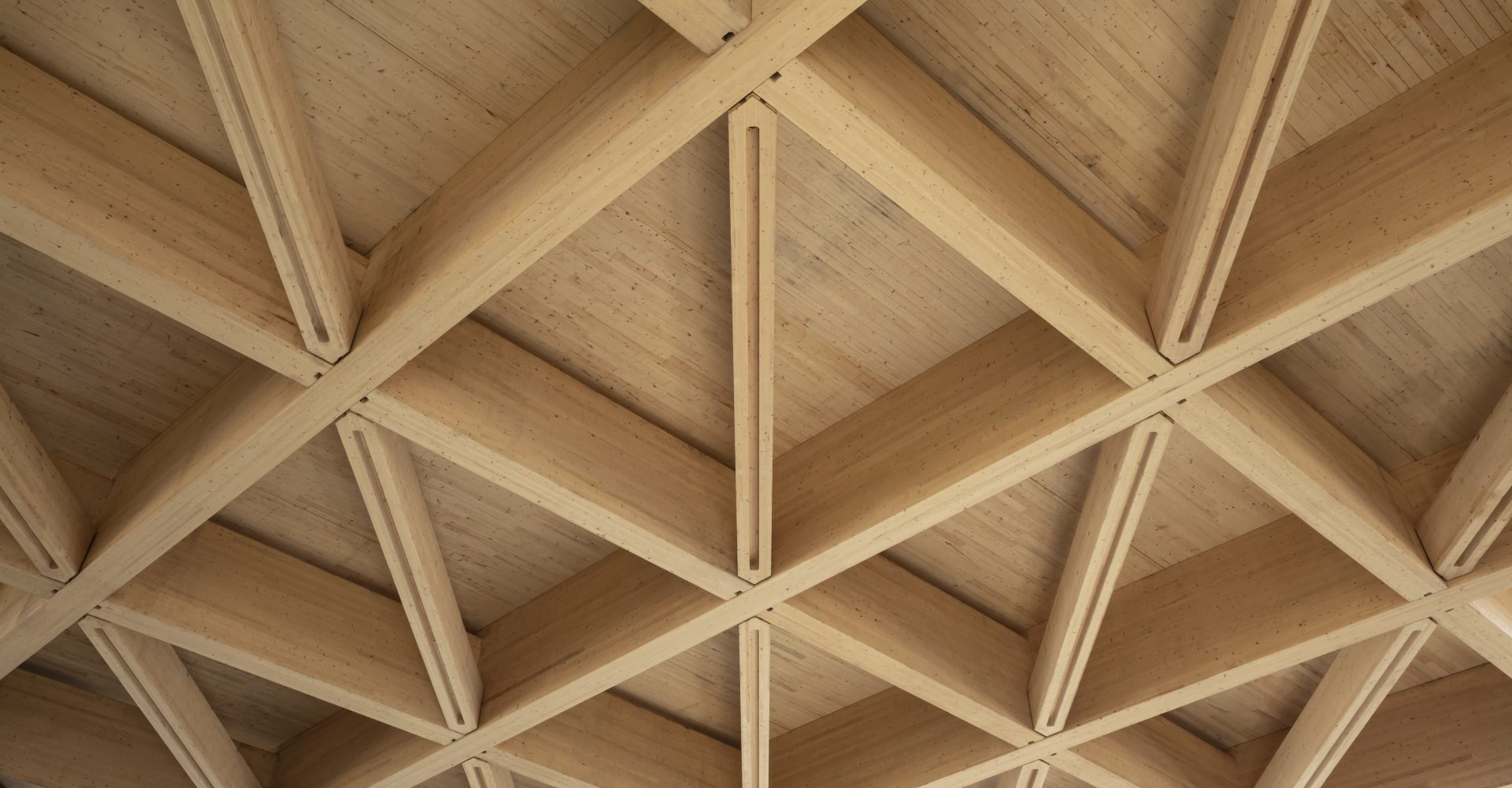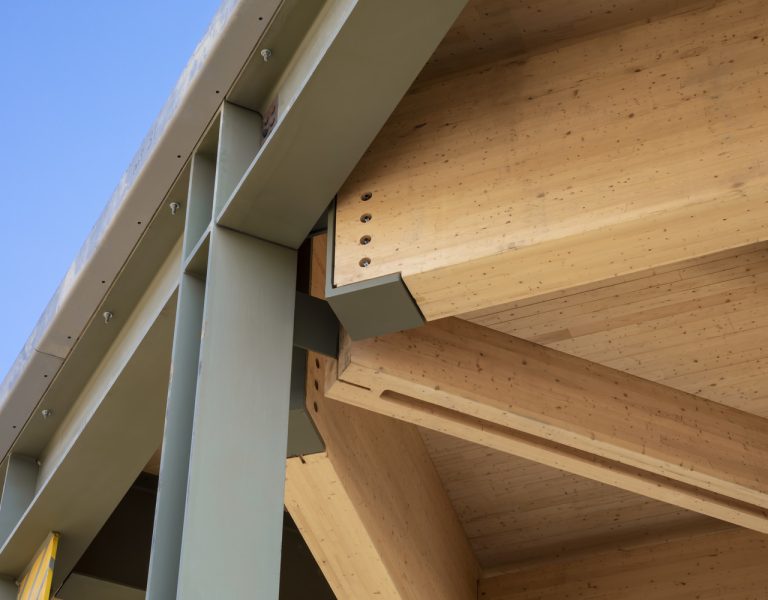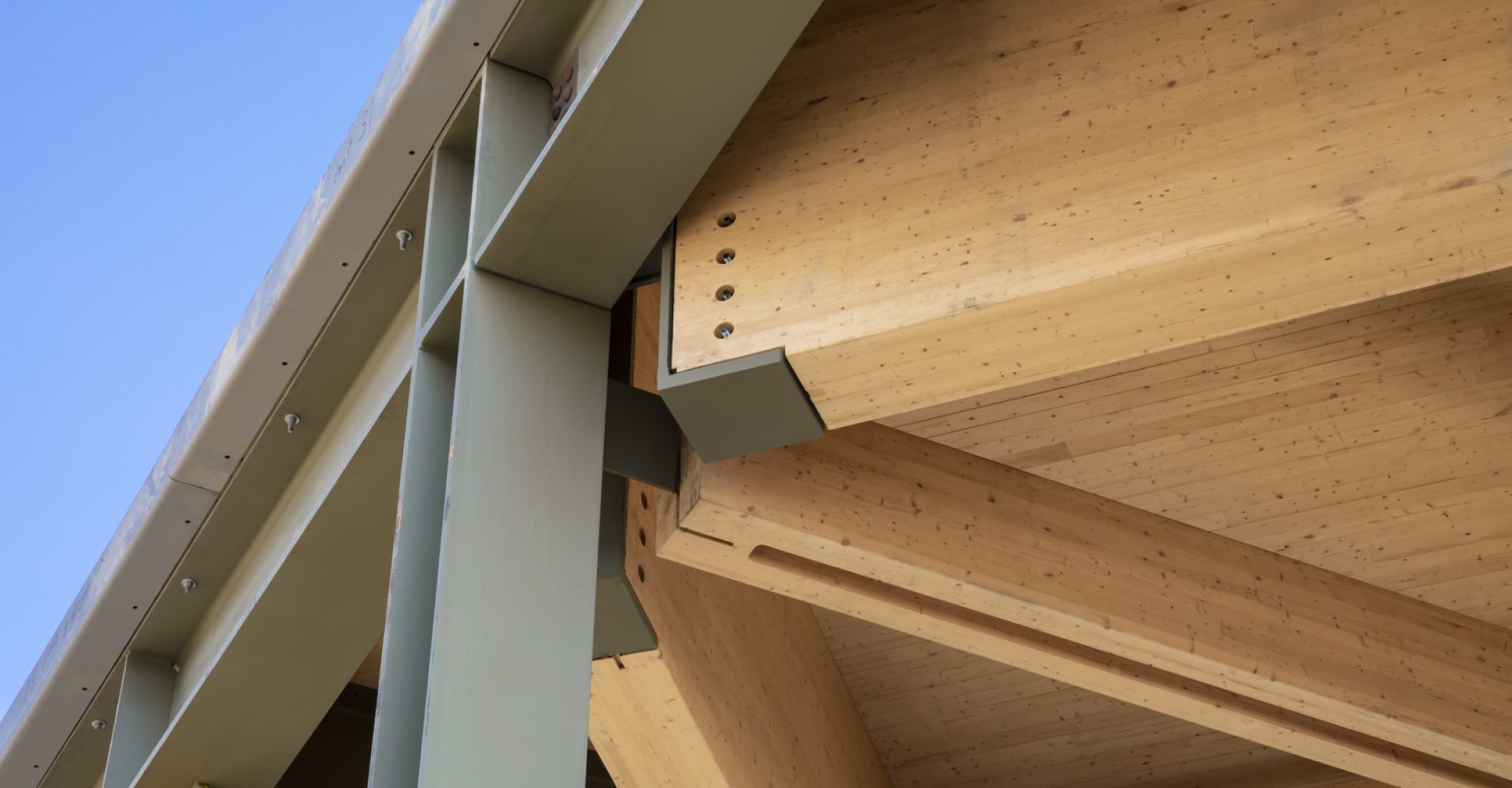 Net Zero Mass Timber Facility
Orange County Sanitation District | Fountain Valley, CA
Overview

The Orange County Sanitation District (OCSD) headquarters is a high-profile project that brings mass timber to Southern California, at scale. With precedent-setting sustainability and resiliency goals, the building prioritizes employee wellness and returns value for public investment.

This new HQ consists of three 3-story buildings totaling 109,000 SF: mass timber structure with steel brace frames. As a facility located in an earthquake-prone area, the design capitalizes on mass timber's high strength-to-weight ratio—which helps the building withstand seismic events while maintaining functionality. Mass timber also reduced the project's carbon footprint while providing a natural warmth to the interior. Equipped with EV charging stations, biogas energy generation and PV panels the overall building is designed to minimize its carbon footprint. The project aims for LEED and net-zero energy certification.

Glulam and CLT were manufactured by Nordic Structures out of Quebec, Canada, using Black Spruce trees harvested from the Boreal Forest. Timber was delivered via rail to southern California – half to Bakersfield via BNSF lines, and half to Stockton with Union Pacific – and then trucked to site. The rail delivery was a first for our team and helped reduce the carbon footprint of material transportation.
Team
Owner | Orange County Sanitation District
Architect | HDR
Structural Engineer | HDR
General Contractor | Swinerton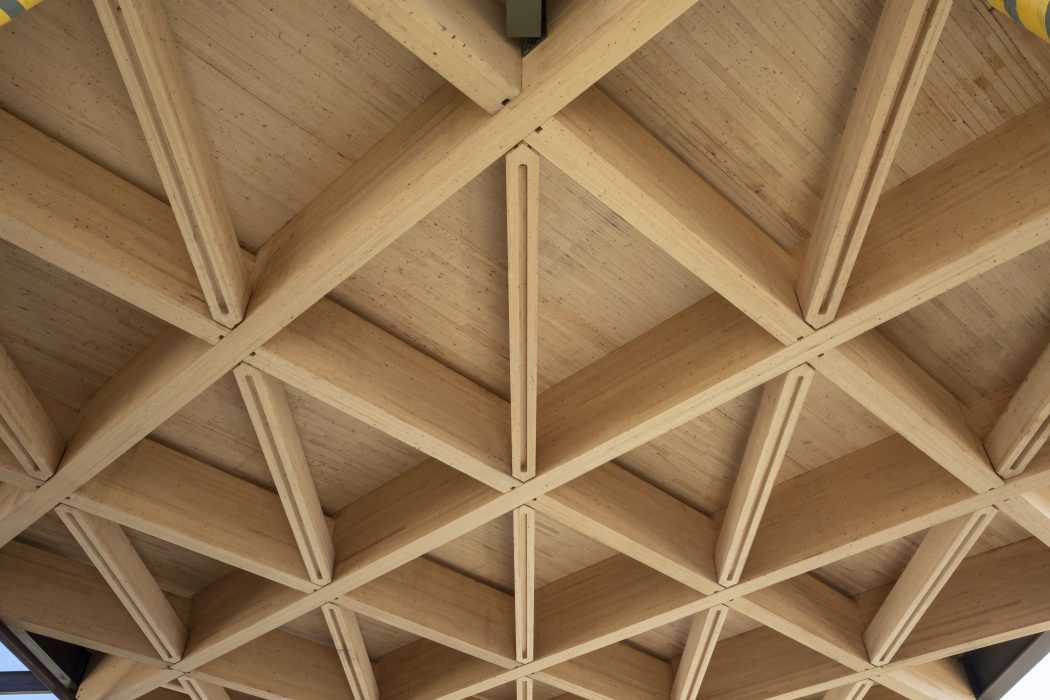 GLULAM LIGHT FIXTURE
Upon entering, one is met with a stunning diagrid glulam roof structure at the main lobby entrance. The diagrid beams were fabricated with channels routed into the top and bottom, to allow light fixtures to be installed flush with the bottom of the beam. To accommodate the fixture, beams were oversized with three additional sacrificial laminations.