Exterior Wall Fire Testing to the NFPA 285 Standard
NFPA Fire Testing | San Antonio, TX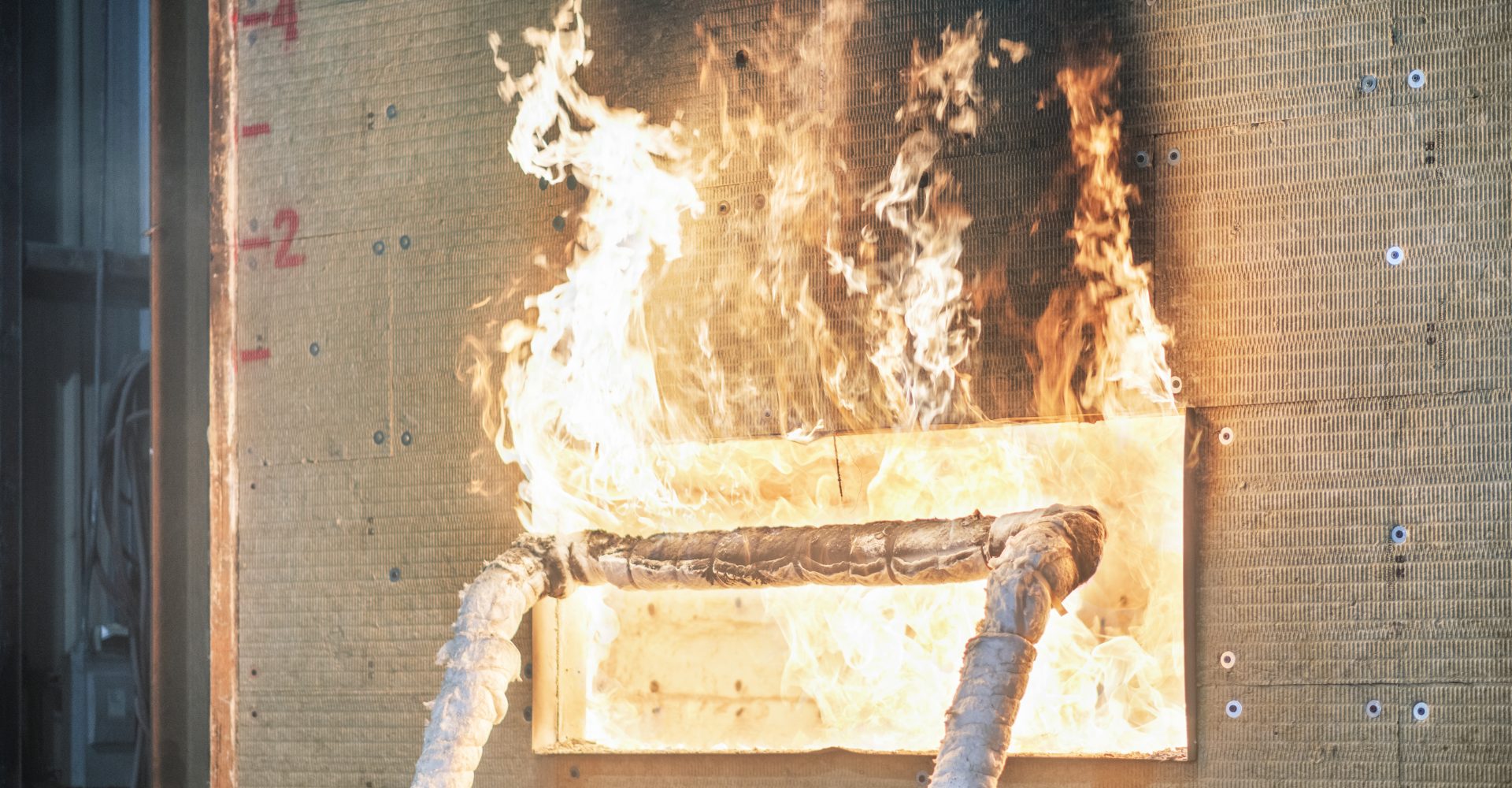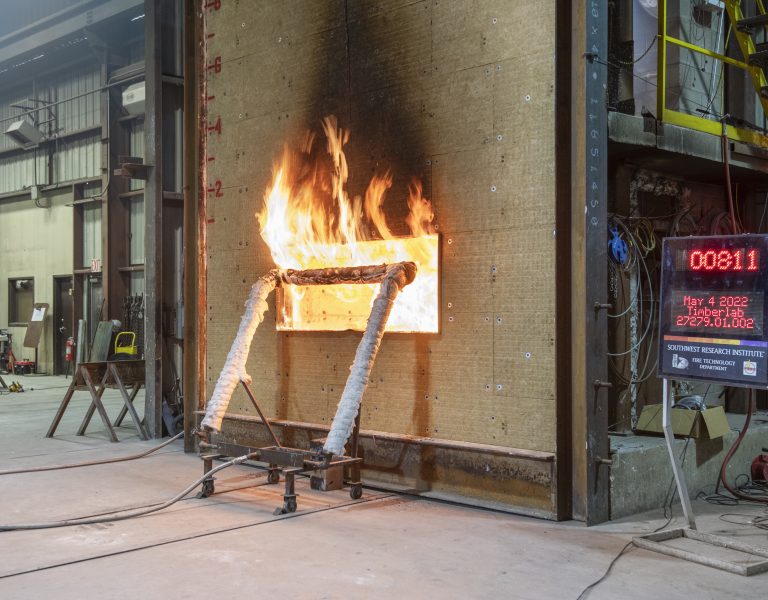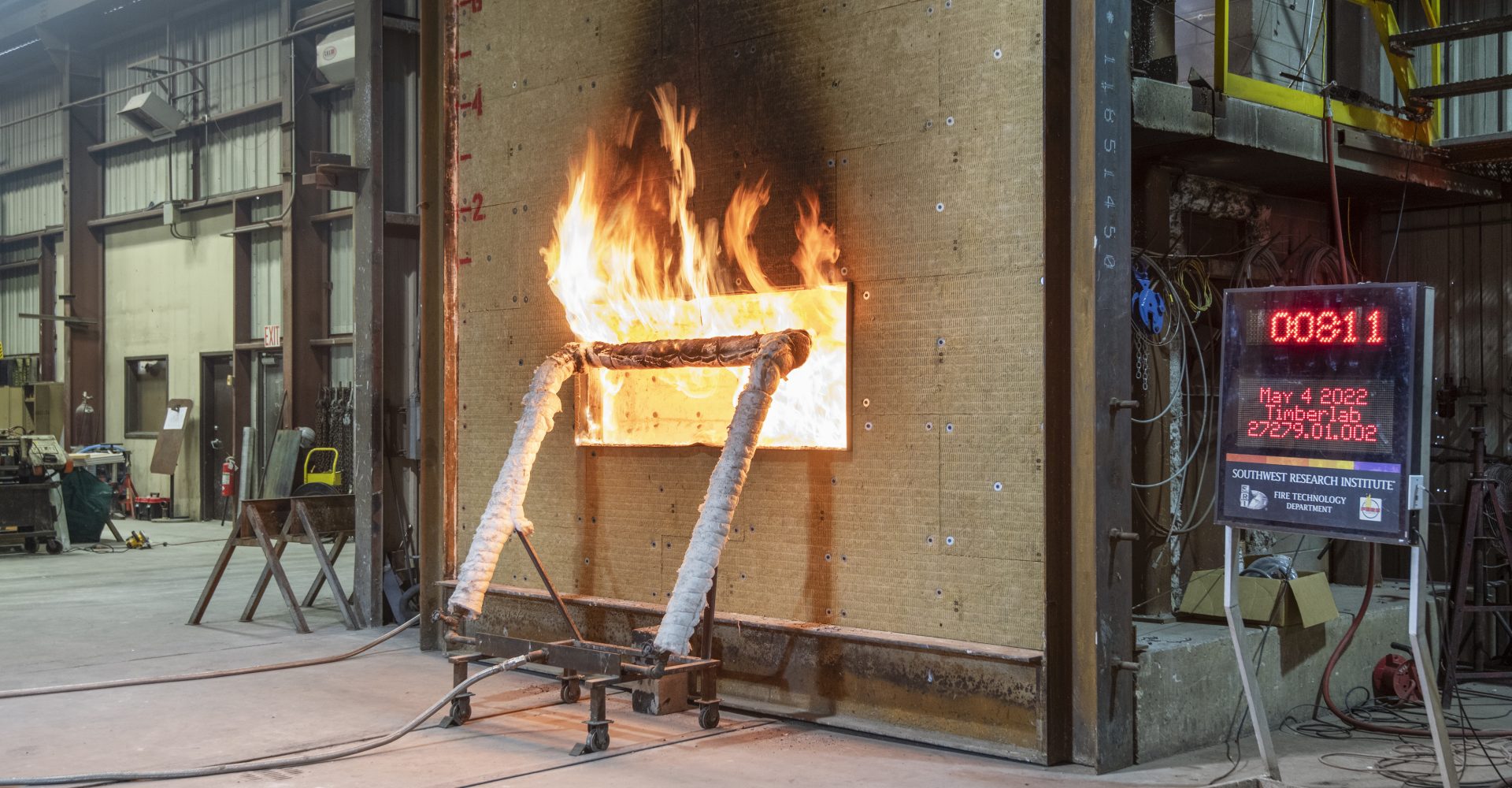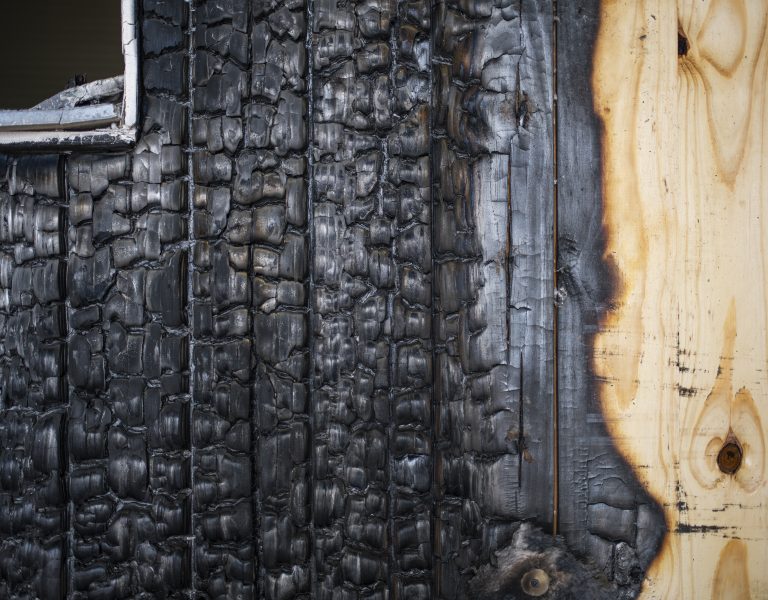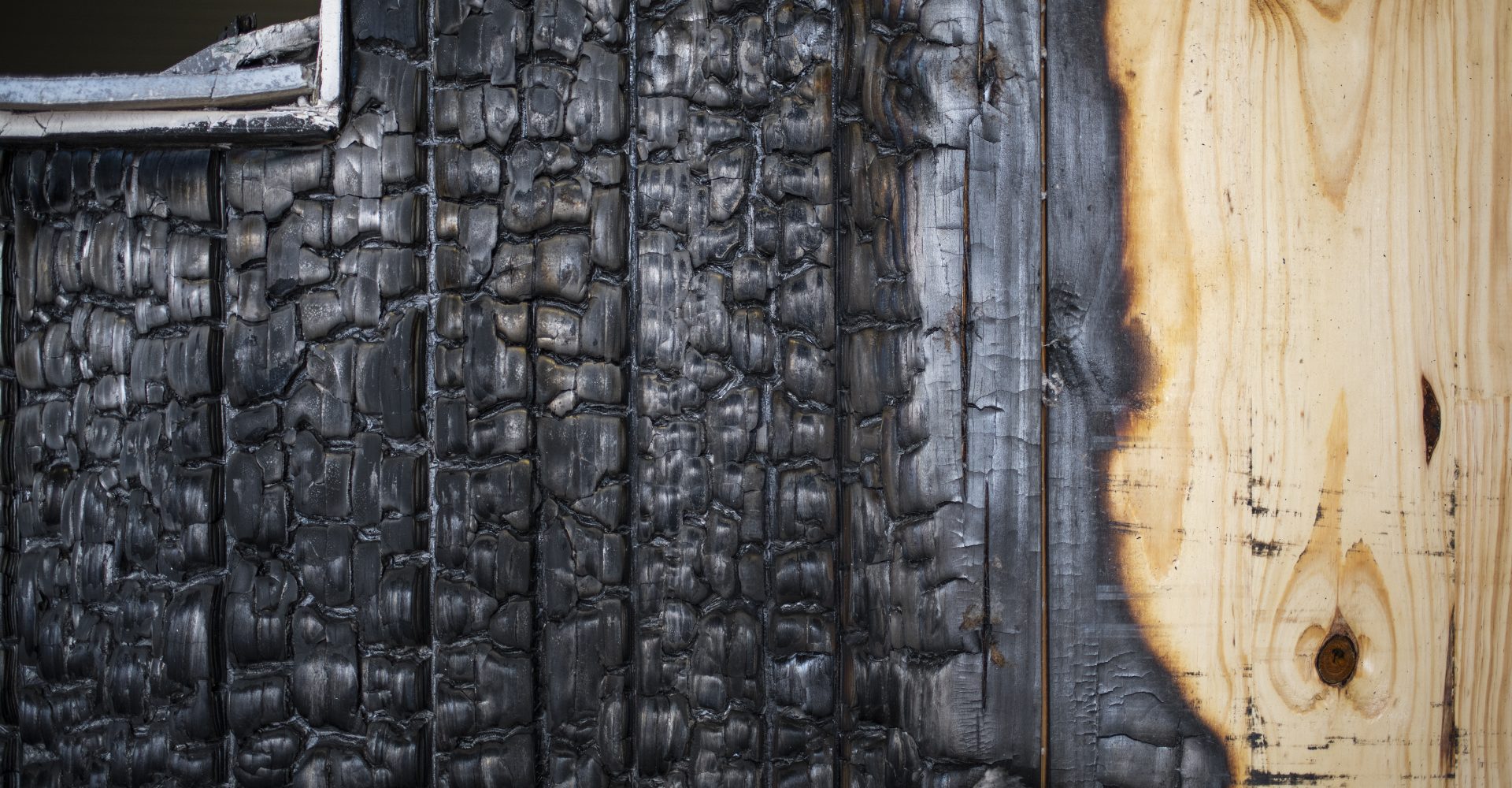 Exterior Wall Fire Testing to the NFPA 285 Standard
NFPA Fire Testing | San Antonio, TX
Overview
We are excited to share that we have successfully administered the first-ever NFPA 285 fire test on a CLT exterior wall assembly, proving that flames will not propagate up the side of a building with CLT exterior walls and that it is safe to utilize CLT in an exterior wall application above 40-feet in height.
For context, cross-laminated timber panels are the catalyst for the mass timber building movement. As two-dimensional solid panels, they are suitable for use as floor or wall elements to realize entirely timber-framed buildings on a commercial scale.
In the case of exterior walls, the Cross-Laminated Timber (CLT) panel is well suited for use as the structural substrate (in either a bearing or non-bearing wall application) as part of a robust assembly that meets water-tightness, insulation, aesthetic, structural, and fire protection performance requirements of the building code.
Above 40ft in height, the International Building Code (IBC) requires that exterior wall assemblies suppress any fire that originates from one story, to avoid propagation to other stories. For wall assemblies that contain combustible materials (i.e., most commonly the weather-resistant barrier, insulation, or timber framing), this performance requirement can be demonstrated by passing the NFPA 285 Standard Fire Test Method for Evaluation of Fire Propagation Characteristics of Exterior Wall Assemblies Containing Combustible Components.
To substantiate the safety of CLT in this exterior wall application, Hans-Erik Blomgren of Timberlab applied for and was awarded a 2021 USDA/USFS Wood Innovation Grant to perform two fire testing of CLT exterior walls to the NFPA 285 standard. The test specimens were designed collaboratively with our partners at Arup, Mithun, and product suppliers and were comprised of 3-ply CLT with the interior face exposed, gypsum wallboard, a weather-resistive barrier, and mineral wool insulation. The window opening perimeter was detailed with metal flashing, gypsum, fire sealant, and tape.
The test reports and technical summary document will be publicly available by the Fall of 2022.

Team
Grant Sponsor | U.S. Forest Service
Grant Sponsor | USDA
Architect | Mithun
Fire Consultant | ARUP
CLT Supplier | SmartLam North America
Insulation Supplier | ROCKWOOL Group
Hardware | Rothoblaas
Industry Partner | WoodWorks