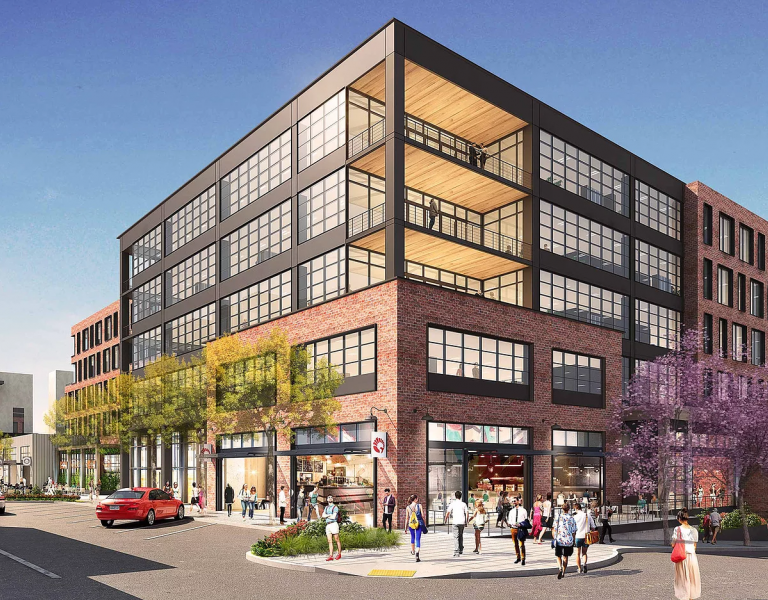 Timber Canopy Overlooks the City
2100 Kettner | San Diego, CA
Overview
Located in the heart of San Diego's iconic Little Italy neighborhood is 2100 Kettner, a six-story 260,000-square-foot mixed-use project that incorporates cross-laminated-timber in a 10,000-square-foot penthouse, and in retail canopies on the ground level. Pulling inspiration from the neighborhood character and community, 2100 Kettner is an ambitious project in both its scale and attaining the coveted LEED Platinum certification.
The mixed-use structure incorporates outward-facing sundecks as well as open-air stairs that accentuate the connection to the surrounding nature. With sustainable design in mind, 2100 Kettner is San Diego's first mixed-use, carbon-neutral project.

This project was completed by Swinerton Mass Timber, prior to the launch of Timberlab.


Team
Owner | KR Kettner, LLC
Architect | Gensler
Structural Engineer | DCI Engineers
General Contractor | Swinerton