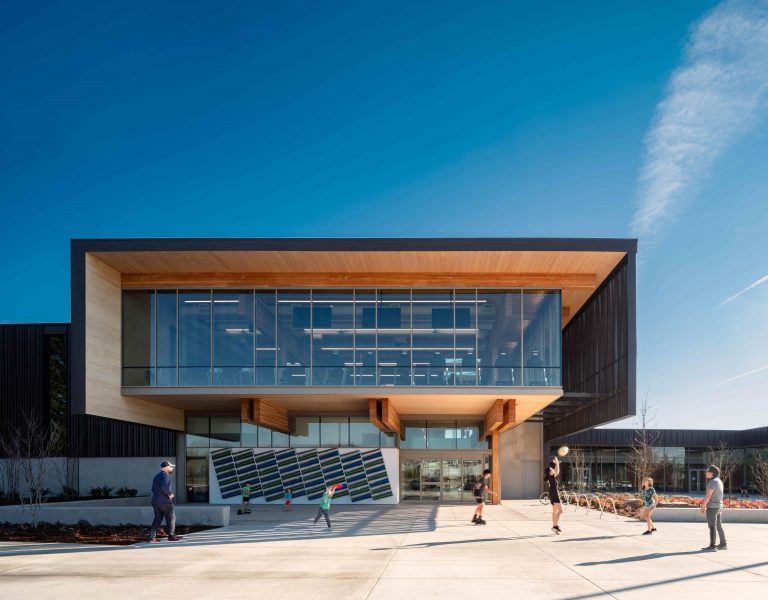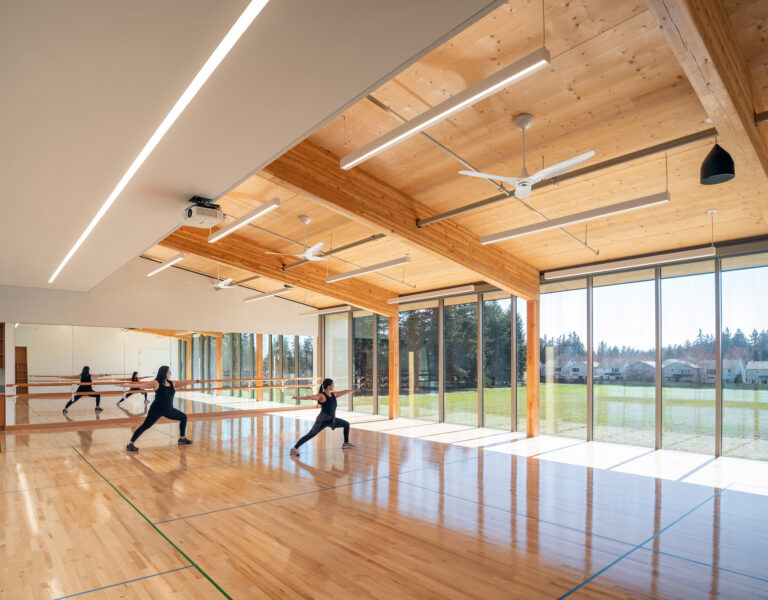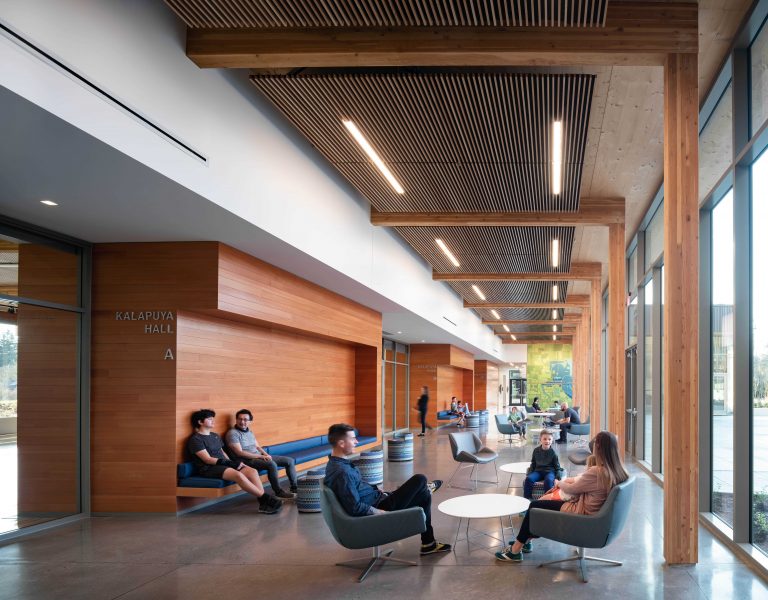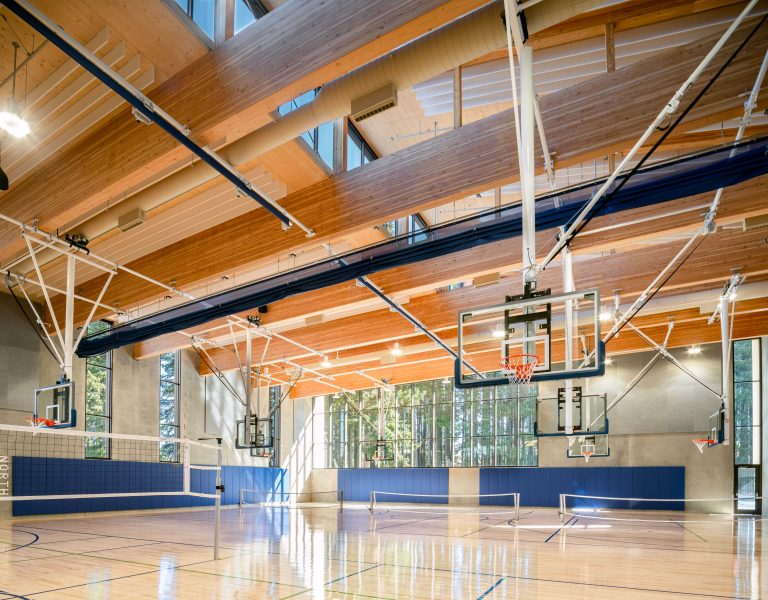 First Mass Timber Community Center in U.S.
Hidden Creek Community Center | Hillsboro, OR
Overview
The growing city of Hillsboro has a new multi-generational civic center – and it's all mass timber. The biophilic design elements of the timber interior bring light and warmth to the space. At two stories and 51,500 square feet, the Hidden Creek Community Center is an amenity-rich building that features a two-court gymnasium, dance studios, and large community hall. The project was optimized through a hybrid approach to the structure, featuring insulated tilt-up concrete panels and a mass timber gravity frame.
Our team (formerly Swinerton Mass Timber) found creative ways to overcome budgetary challenges by honing in on the optimal construction type for the building. A Type III-B building offered cost savings and enabled us to preserve key design elements such as the 18-ft cantilevers at the entryway and 91-foot-long glulam beams spanning across the gymnasium. Glulam was manufactured by Calvert and fabricated by Vaagen Timbers. CLT was provided by KLH.

*This project was delivered by Swinerton Mass Timber, prior to the establishment of Timberlab.

Team
Owner | Hidden Creek
Architect | Opsis Architecture
Structural Engineer | KPFF Consulting Engineers
General Contractor | Swinerton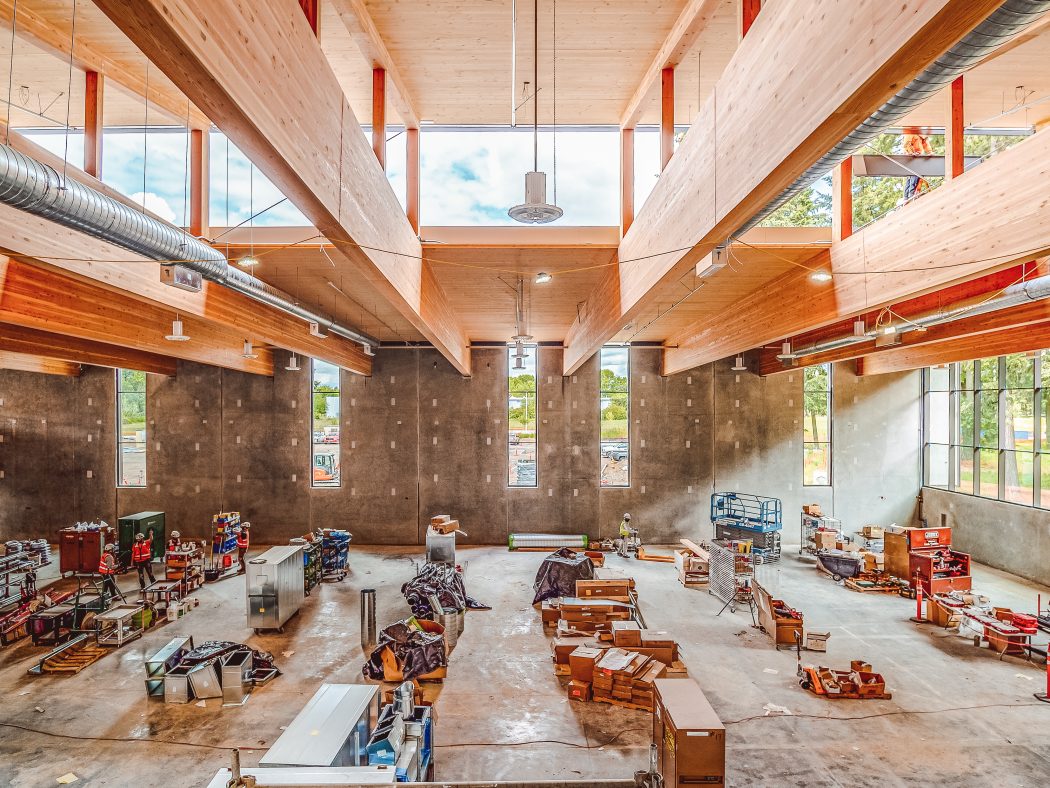 HARMONIOUS INTEGRATION
For this community center, we aimed beyond coordination of building services, aspiring to an elegant ceiling with ductwork routed alongside and sprinklers running through beams.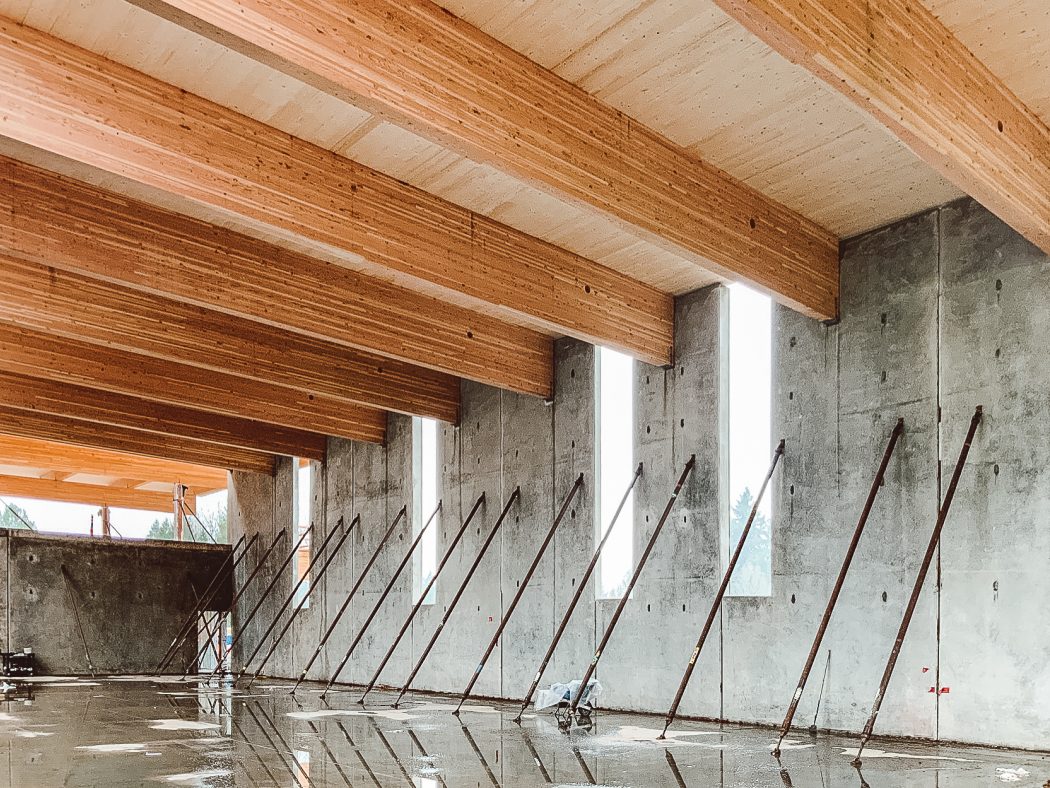 TIMBER + TILT-UP
To provide lateral restraint for the building, Swinerton employed tilt-up concrete wall panels that were poured with insulation sandwiched between exterior and interior layers of concrete.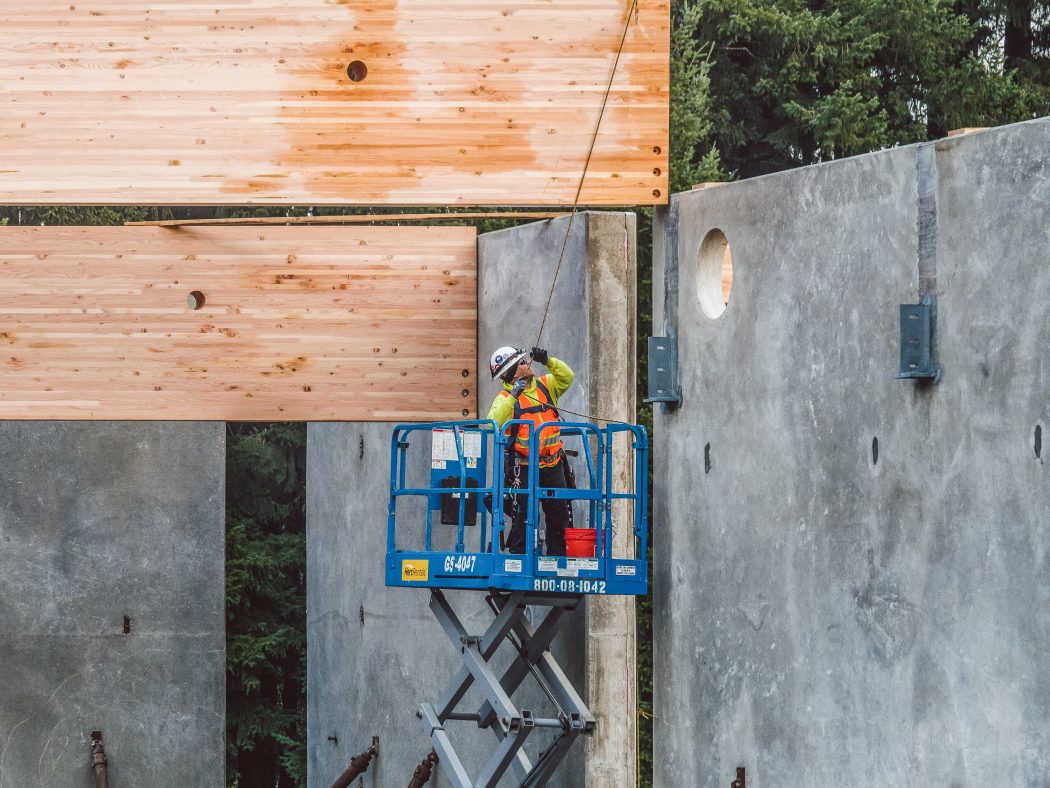 DESIGNING FOR FORGIVENESS
Long-span glulam beams are tied to these walls with a knife plate connection designed to accommodate different material tolerances between timber and concrete.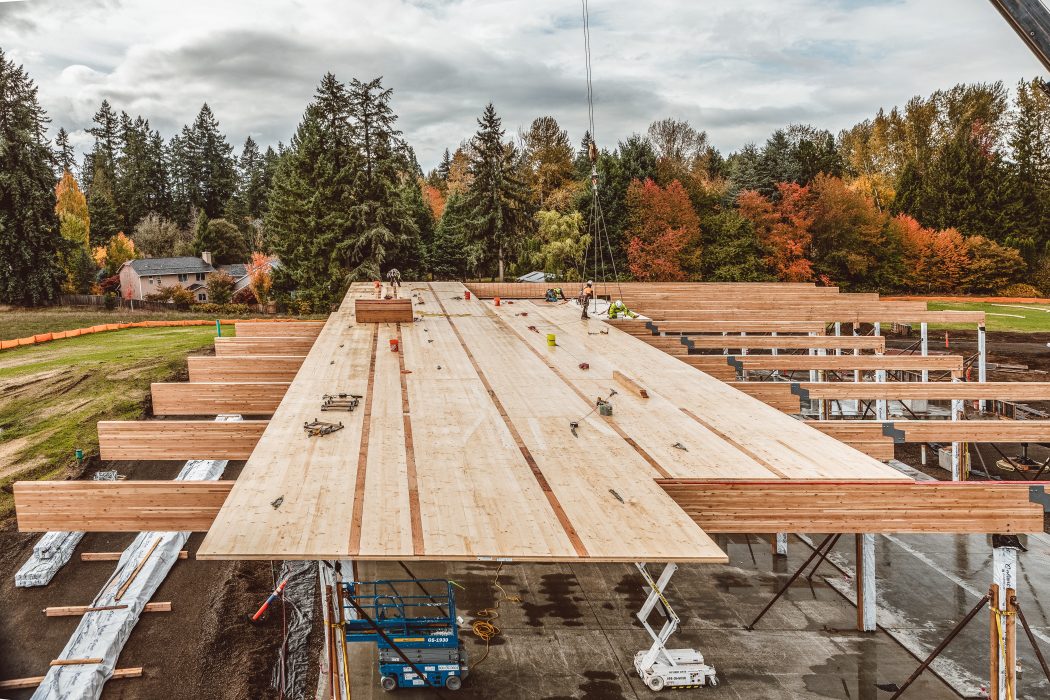 QUIET SITE
The mass timber structure was erected by a small crew in a residential neighborhood. We found that people from the houses nearby were shocked by the progress being made without the noise!