Innovative Showcase HQ Office
Harder Mechanical | Portland, OR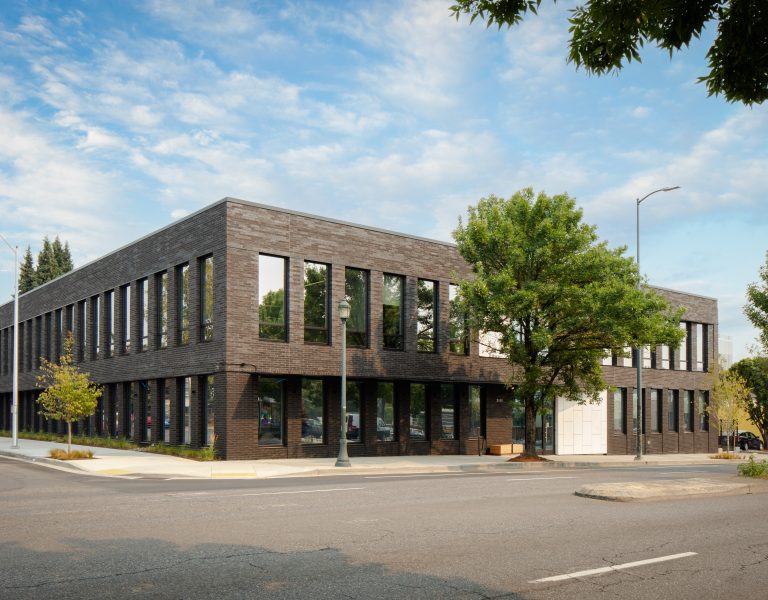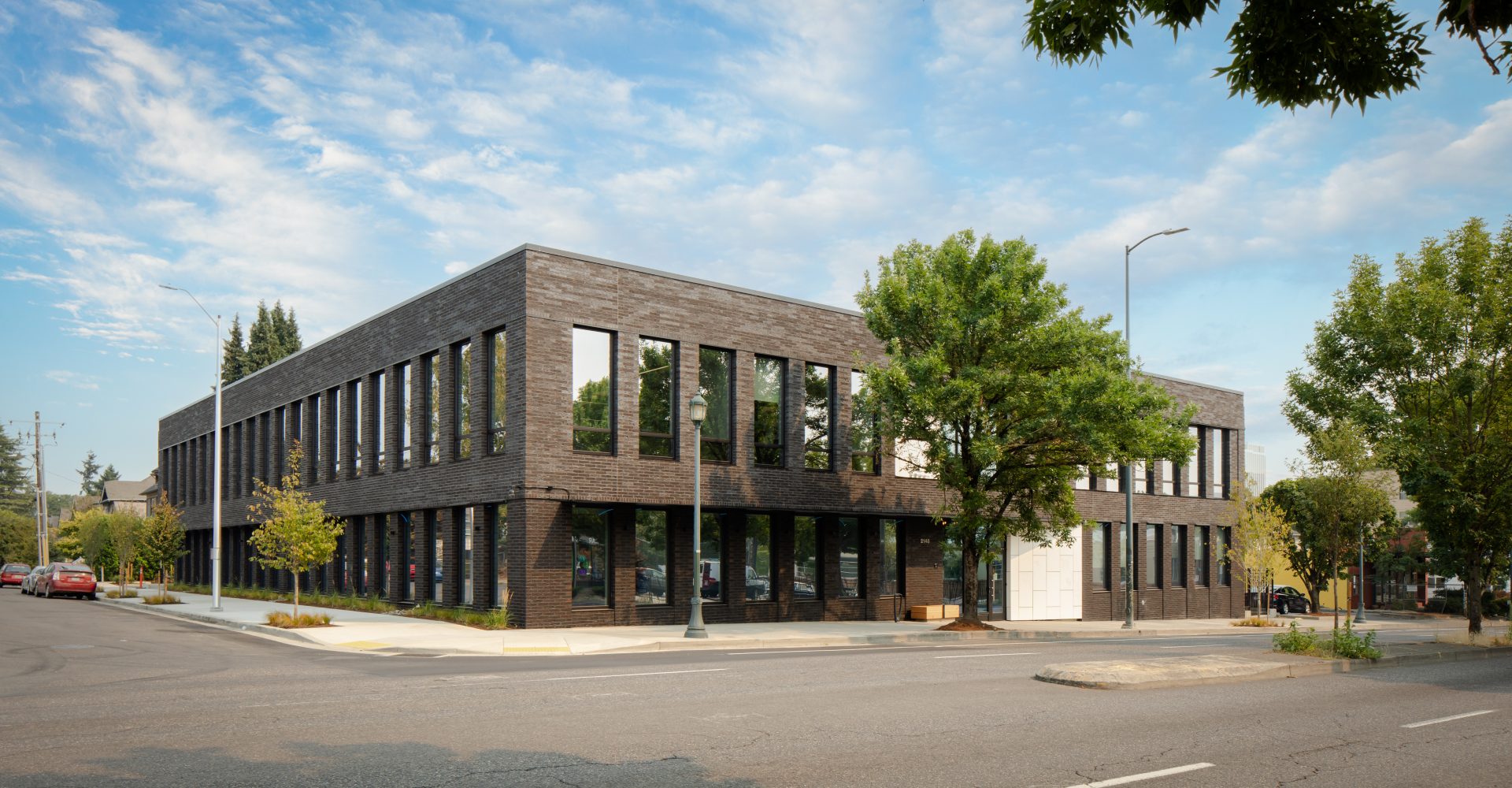 Innovative Showcase HQ Office
Harder Mechanical | Portland, OR
Overview
The new two-story, 27,090 square foot office building serves as Harder Mechanical's headquarters. The structure features cross-laminated timber panels bearing on glulam beams and columns. CLT panels were rotated 90-degrees along the perimeter to support the weight of a brick façade, eliminating over 300 beams originally designed. The new office building also features exposed steel brace frames for the lateral system and a uniquely designed floor assembly to achieve acoustic separation between floors.
When we were hired onto the team, the design included Glulam framing with tongue-and-groove decking. We proposed substituting the decking with CLT panels for a prefabricated approach, reducing the original schedule by two months.
*This project was delivered by Swinerton Mass Timber, prior to the establishment of Timberlab.
Team
Owner | Harder Mechanical Contractors, Inc.
Architect | Ankrom Moisan Architects
Structural Engineer | AAI Engineering
General Contractor | Swinerton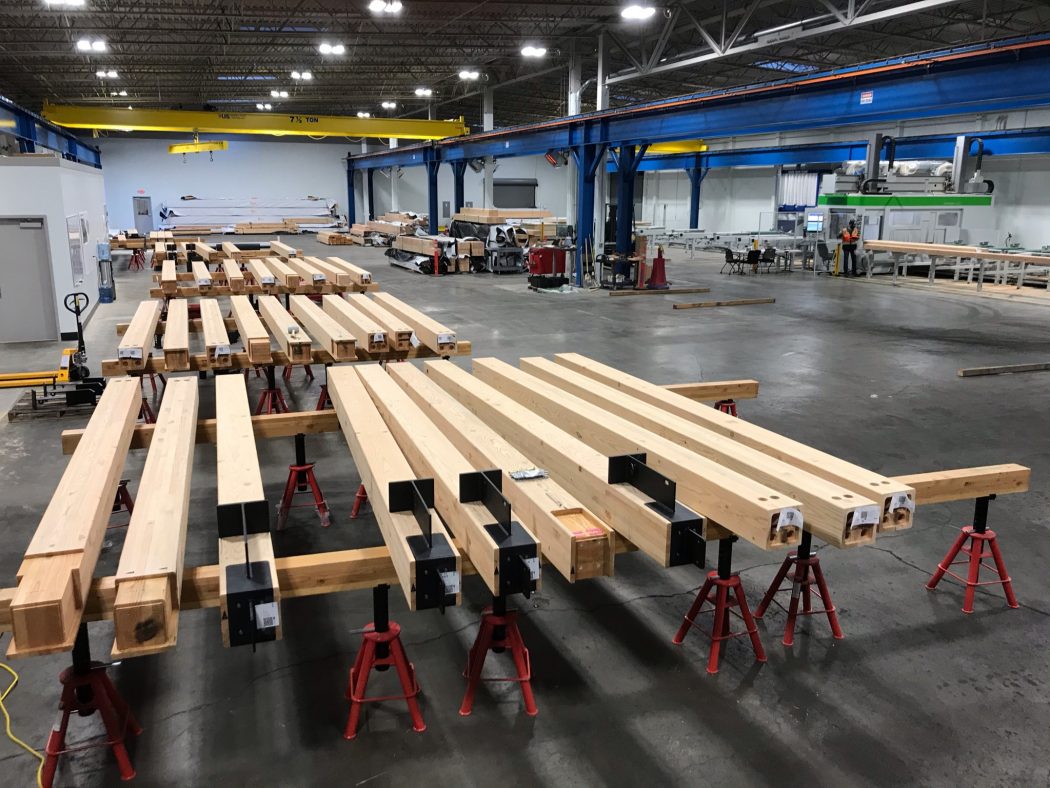 OPENING ACT
In Autumn of 2020, we fabricated glulam components out of our new Portland facility for the first time, and delivered them three miles down the road for installation. This small project featured close to fifty unique pieces of steel connection hardware. Lots of variation on the typical!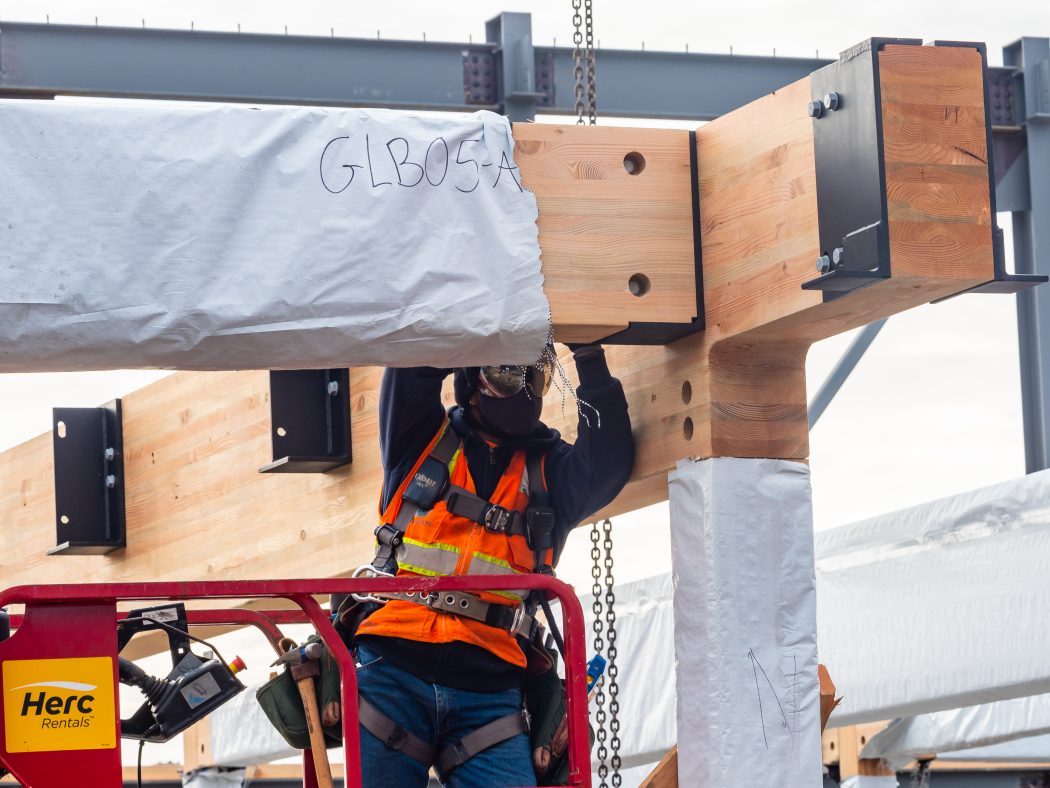 SUPPORTING BRICK
Beams installed to cantilevered girders pick up brick façade loads on pre-fabricated steel hardware.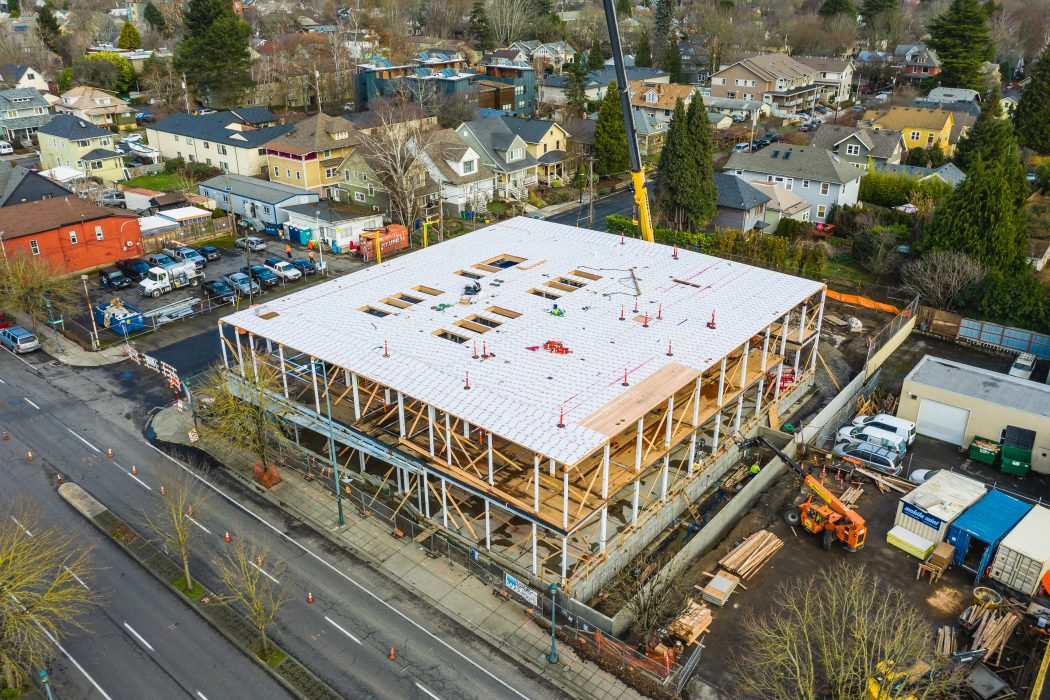 PRE-APPLIED ROOF MEMBRANE
To protect the CLT roof from weather during the rainy winter, a peal-and-stick vapor barrier was pre-installed in the CLT manufacturing facility. This strategy ensured proper adhesion and kept the panels on the drier side during construction to allow for efficient roofing installation.