Author: John Caufield
Publication: Building Design + Construction
04.07.23
A 100% Mass Timber Construction Project is Under Way in North Carolina
---
Swinerton's Timberlab is supplying the components for the 67,000-sf structure within the Live Oak Bank campus in Wilmington, N.C.
An office building 100% made from mass timber has started construction within the Live Oak Bank campus in Wilmington, N.C. The 67,000-sf structure, a joint building venture between the GCs Swinerton and Wilmington-headquartered Monteith Construction, is scheduled for completion in early 2024.
Swinteron's sister company Timberlab will provide the glulam timber and cross-laminated timber (CLT) fabrications. LS3P designed the four-story building, which is surrounded by trees and located in front of an expanded pond. The building is designed to achieve LEED Silver certification.
Building Four, as this structure is called because it will be the fourth building on the campus, is expected to accommodate more than 200 of the bank's existing workforce. Previously, Monteith had completed Live Oak Bank's 30,709 SF FitPark, a fitness and wellness center made from mass timber, steel, concrete and glass, with a 600-space parking garage. LS3P's Wilmington office designed FitPark.
"Live Oak Bank's commitment to creating a sustainable, attractive, and intentionally designed campus for our employees continues to be evident in the thoughtful construction and design that Swinerton, Monteith, and LS3P are deploying in Building Four," said Live Oak Bank's president Huntley Garriott, in a prepared statement.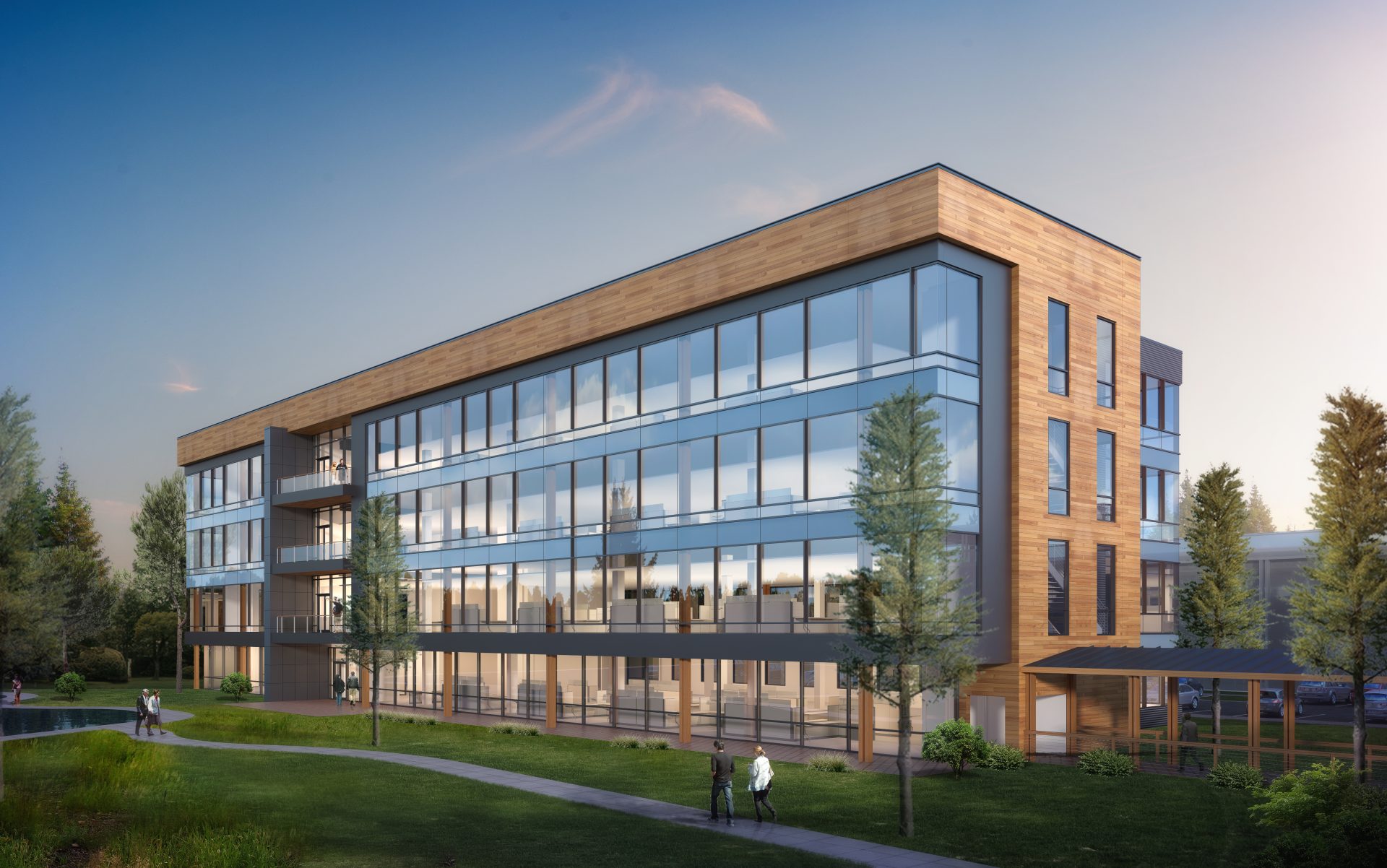 Insights, information, and inspiration.
Subscribe to our newsletter to stay up to date on the latest in mass timber.
Subscribe