New Office Pays Homage to Timber Roots
Shevlin Crossing | Bend, OR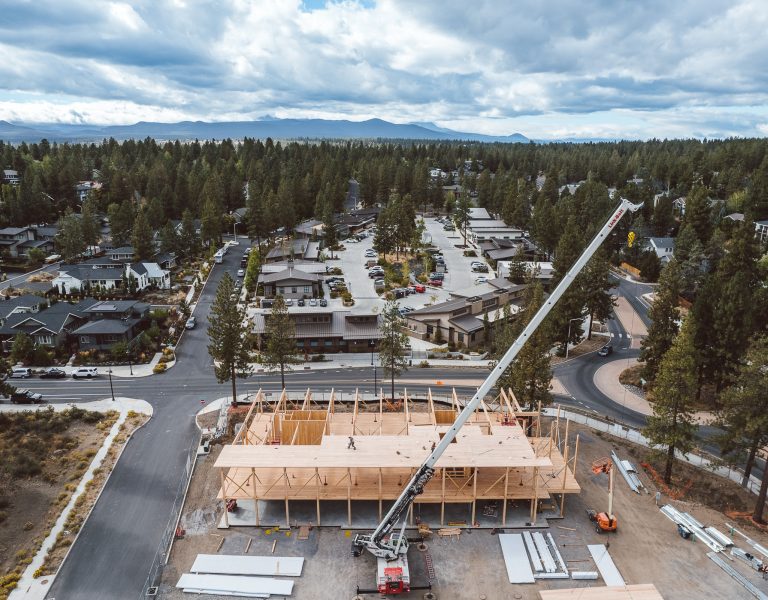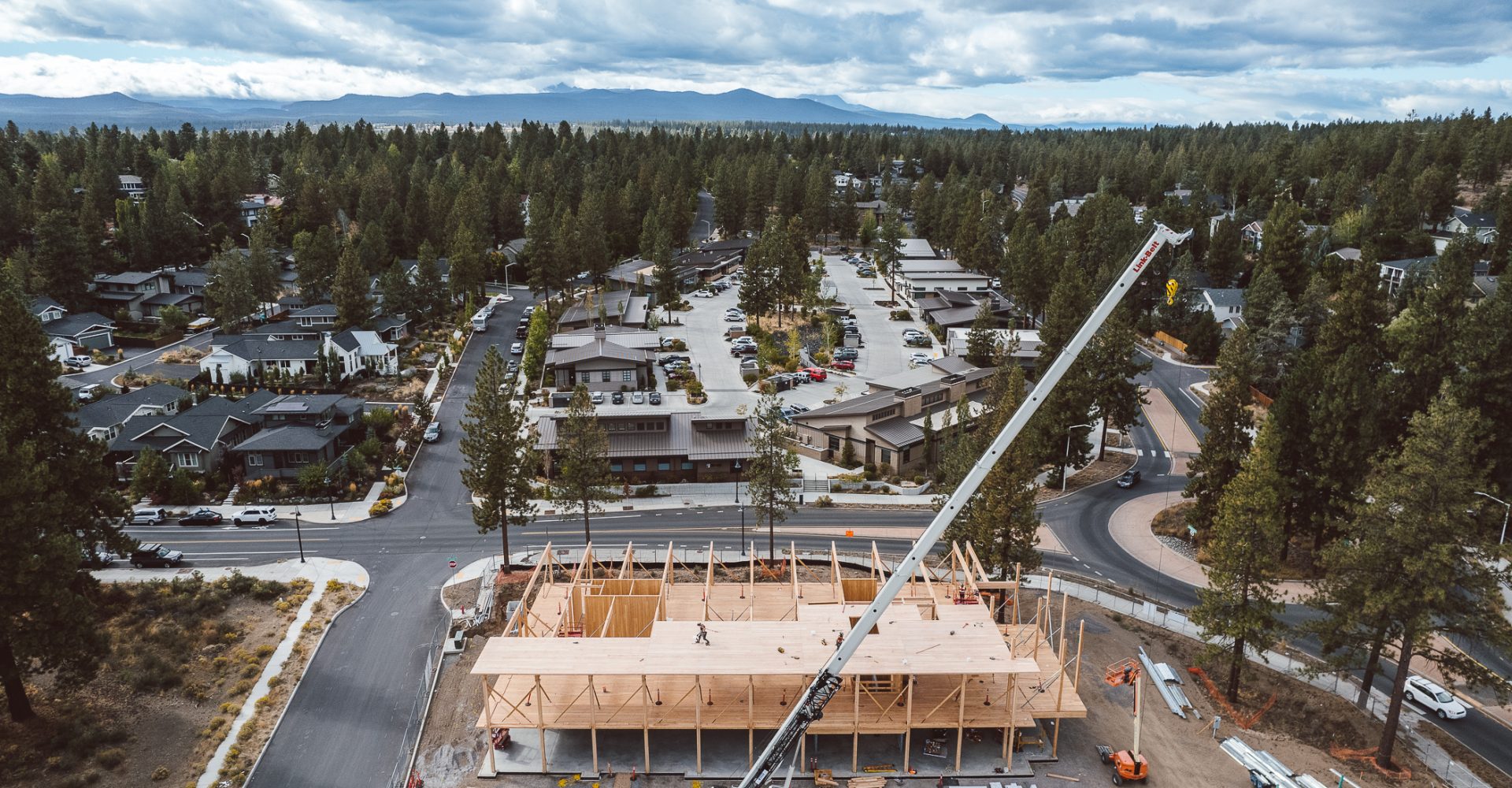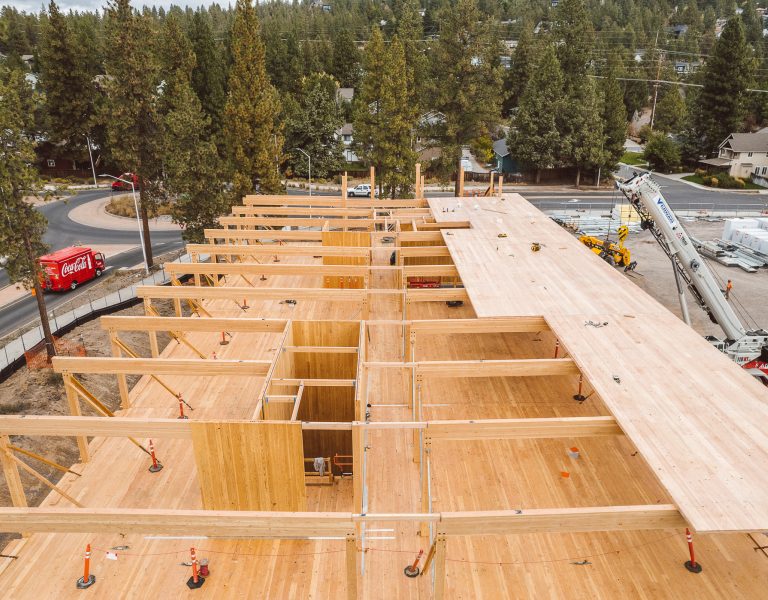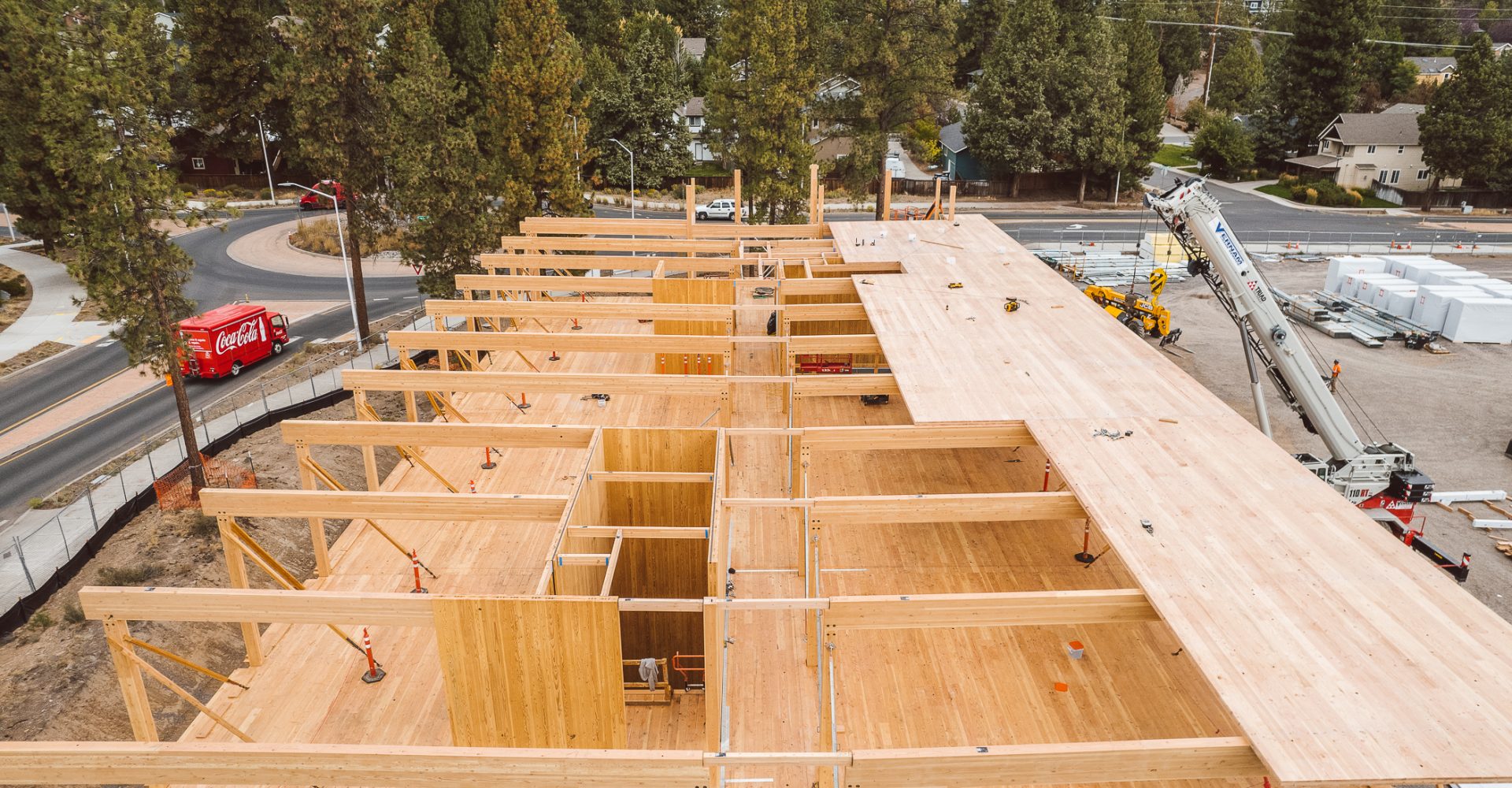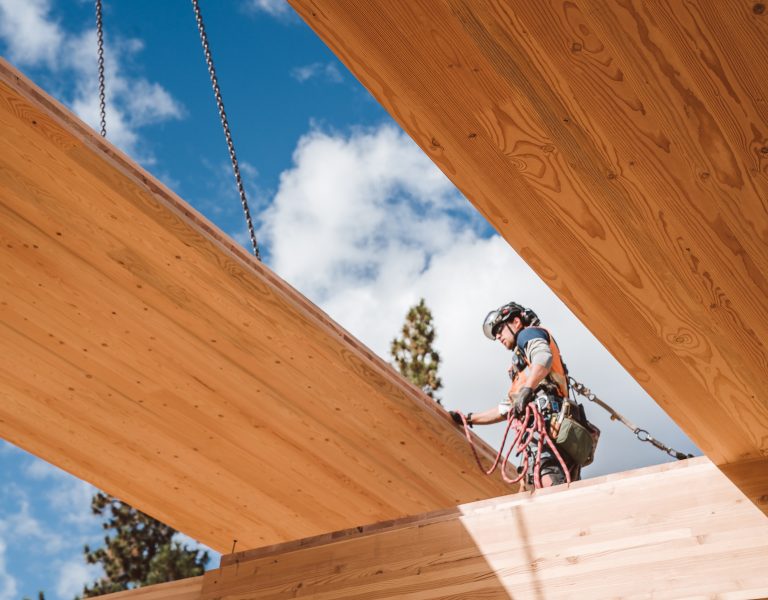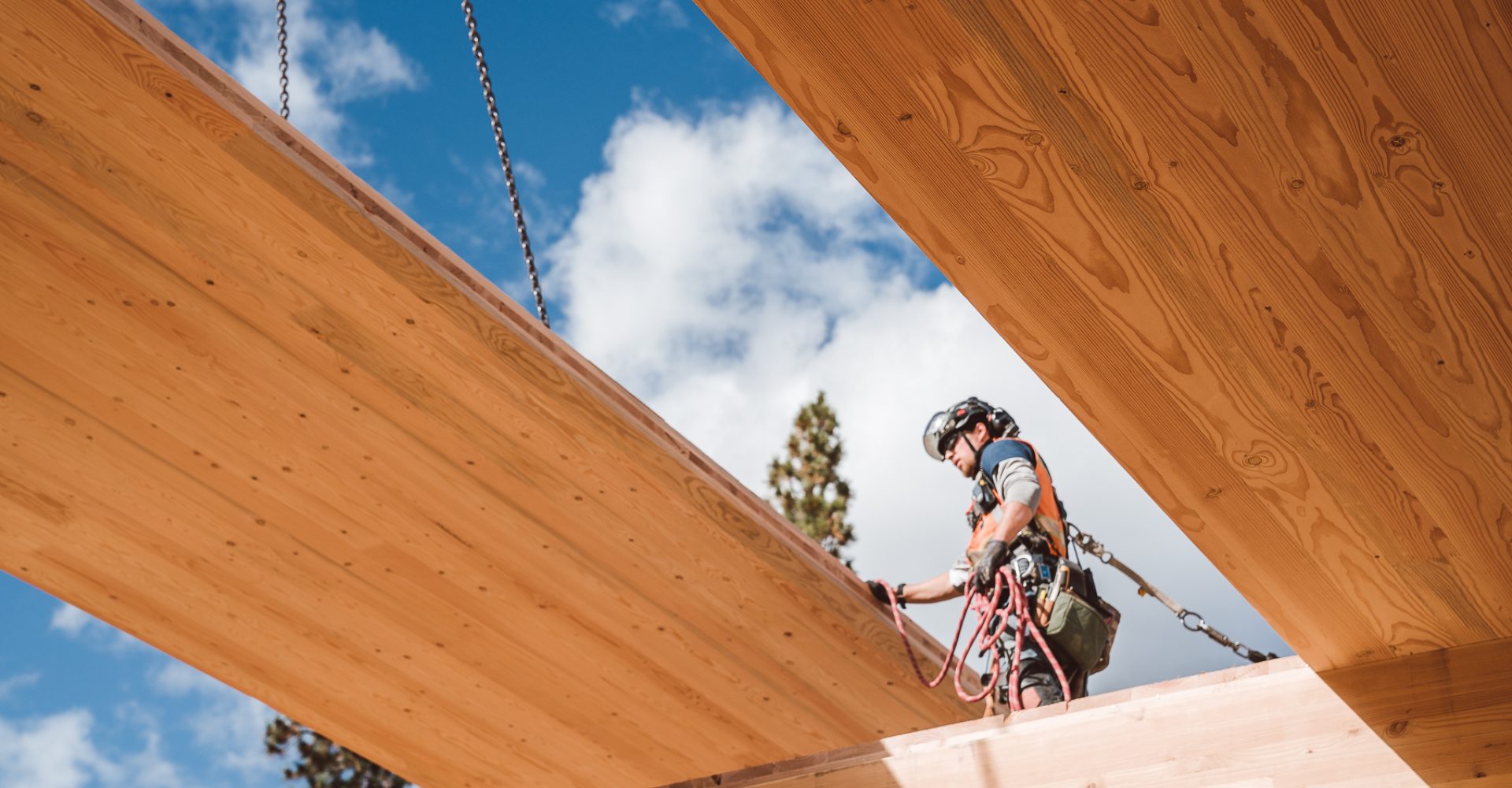 New Office Pays Homage to Timber Roots
Shevlin Crossing | Bend, OR
Overview
Nestled in the growing community of Bend, Oregon, Timberlab is erecting the first of two new mass timber office buildings which aim to highlight the region's rich history of timber production. At two stories and 22,000 square feet, Shevlin Crossing features an entirely mass timber structure, with a glulam post-and-beam frame, CLT floor and roof decks, and CLT shear walls.
Shevlin Crossing will provide a supply of aesthetically-rich workspaces for the city of Bend's rapidly growing workforce. The building features an innovative design that emphasizes natural light and the exposed timber structure. Timberlab, alongside Swinerton Builders, was approached for the job based on expertise and regional delivery of mass timber projects and will provide fabrication for the project.
Team
Owner | Brooks Resources Corporation
Architect | TVA Architects Inc.
Structural Enginner | DCI Engineers
General Contractor | Swinerton