Earthquake Resilience at 10 Stories
NHERI 10-Story Shake Table Test | San Diego, California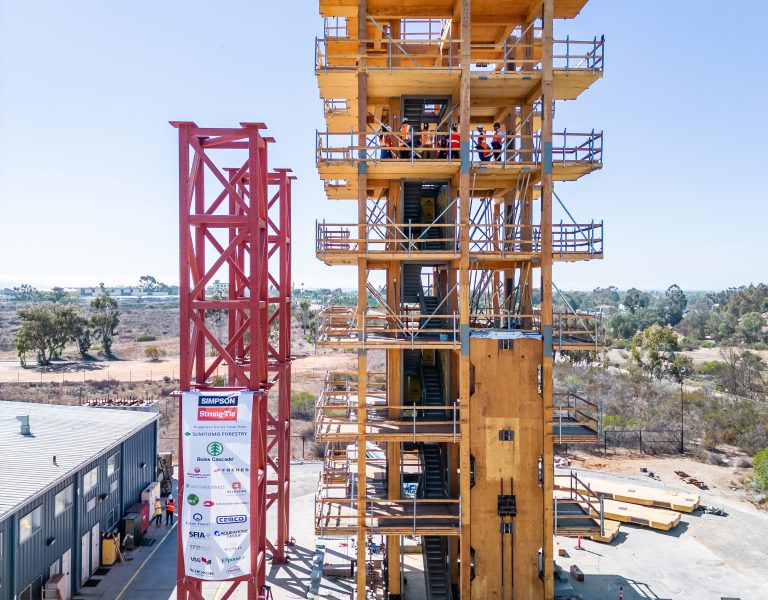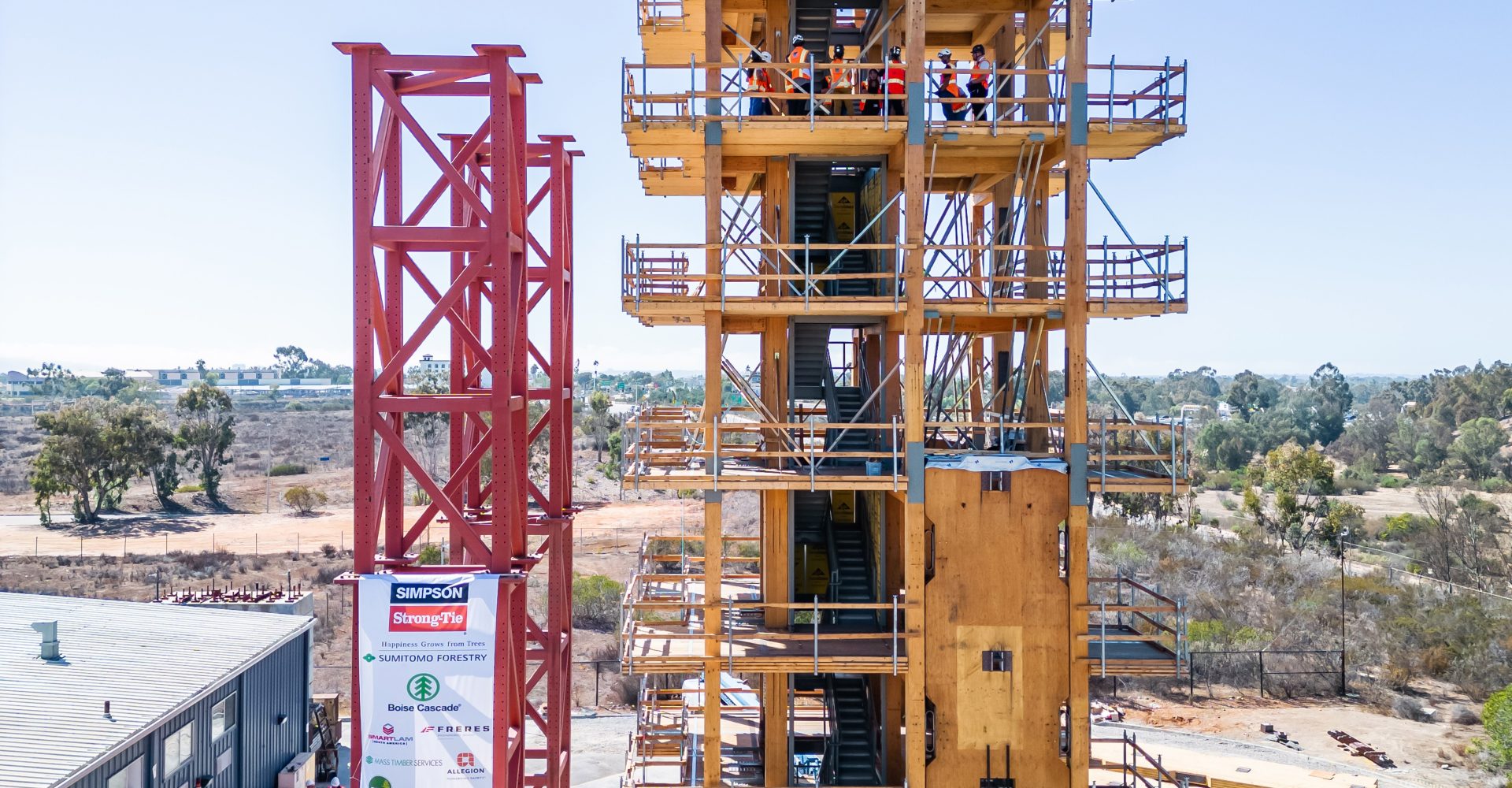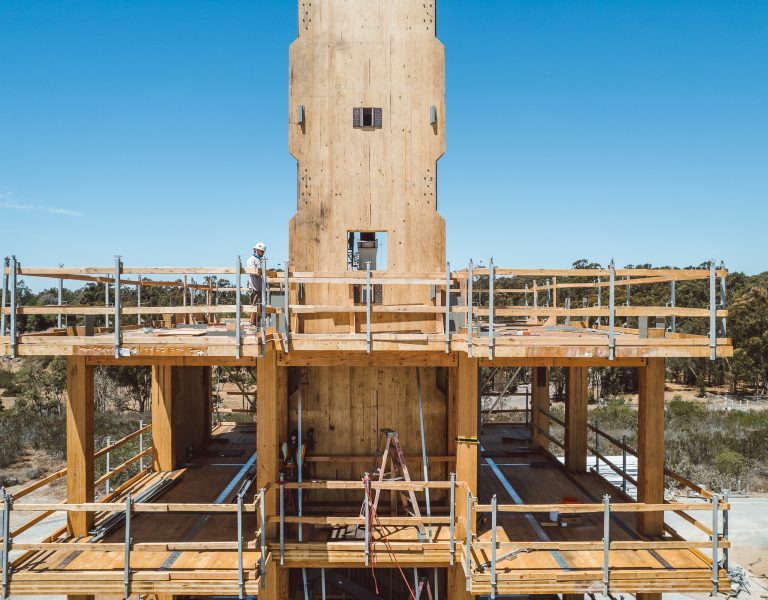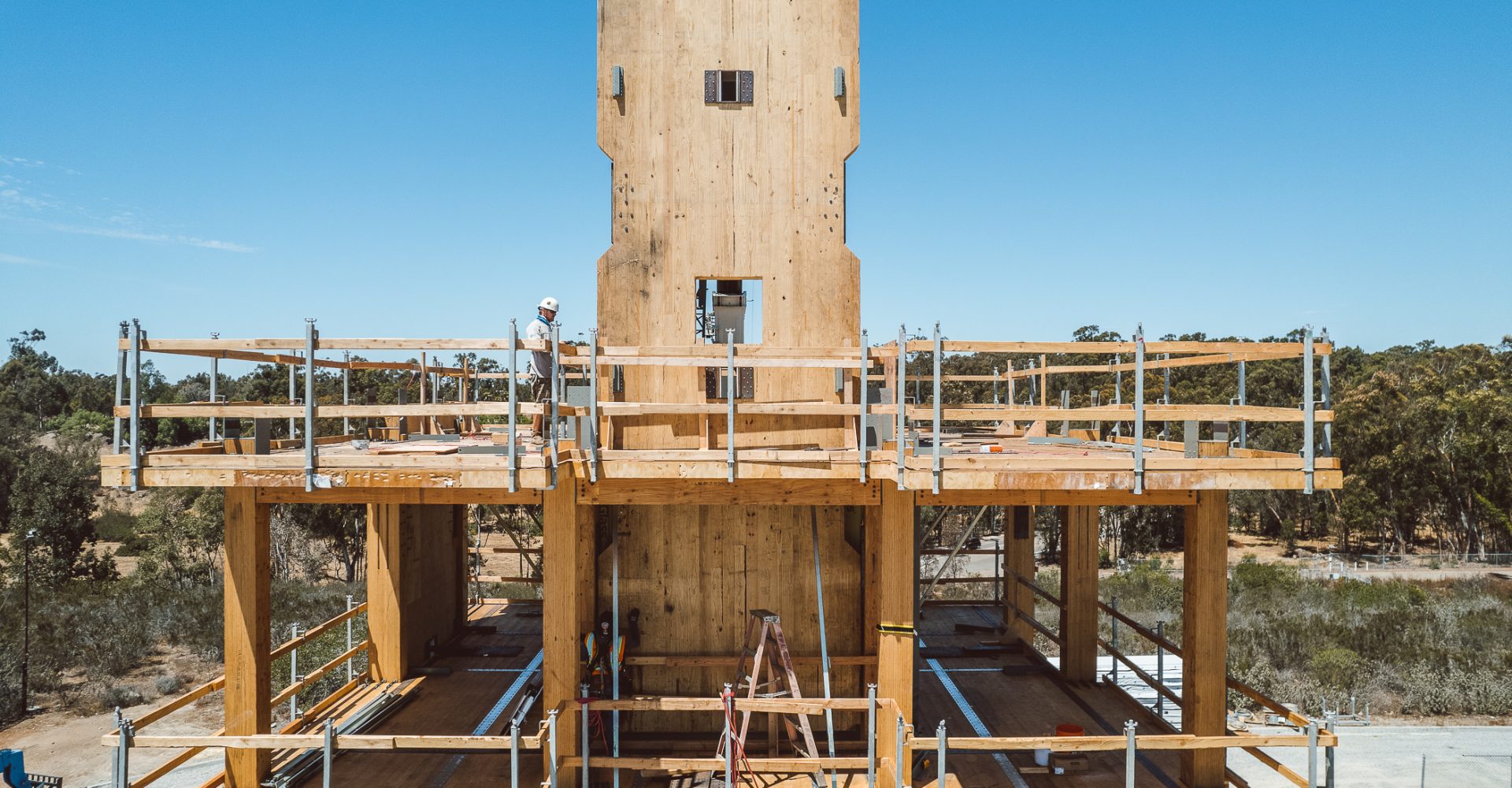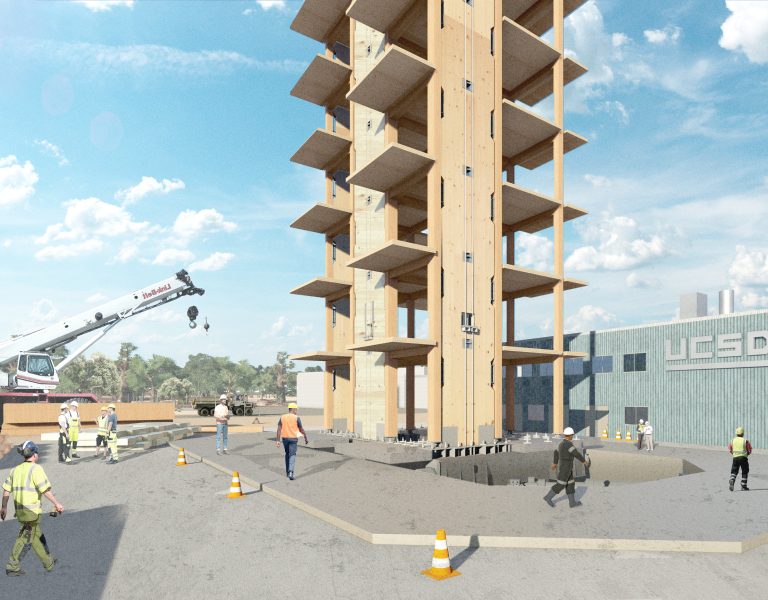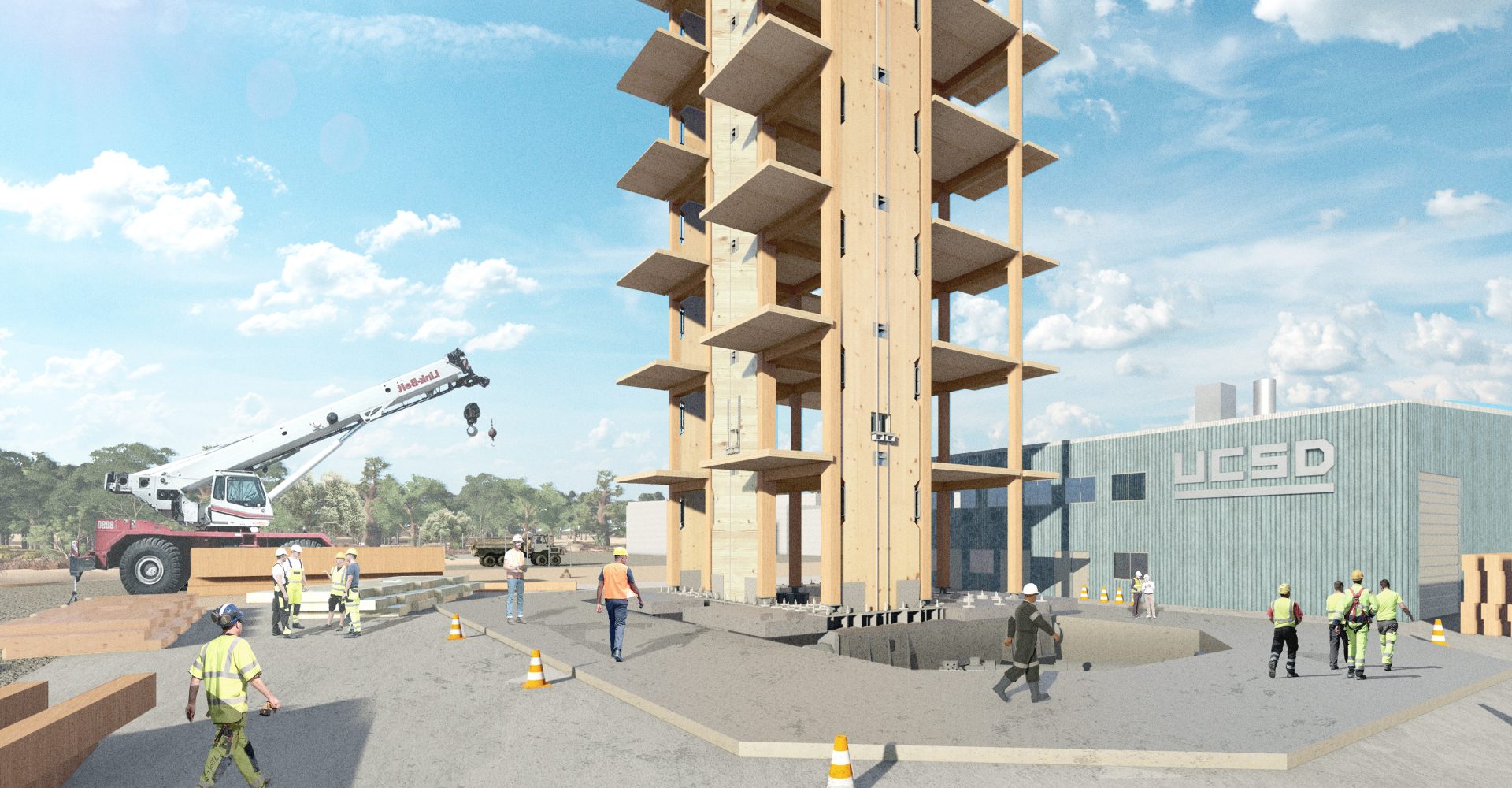 Earthquake Resilience at 10 Stories
NHERI 10-Story Shake Table Test | San Diego, California
Overview
Timberlab is collaborating on an industry-wide research project to test mass timber's seismic resiliency. The Natural Hazards Engineering Research Infrastructure (NHERI) project will examine the viability of a 10-story tall wood building by subjecting it to earthquake simulations on the world's largest shake table. The research project represents a huge step toward advancing the mainstream adoption of mass timber construction. If successful, the NHERI shake table will reshape the possibilities for tall timber buildings in high seismic areas.

The NHERI shake table project speaks to the collaborative spirit of the mass timber community. The building is comprised of largely donated CLT, GLT, DLT, NLT, VLT, and MPP from industry stakeholders who are all equally invested in the seismic potential of wood construction. The design of the building's structural elements was influenced by the comprehensive testing requirements backed by multiple researchers. The NHERI shake table project is unique in that the floor panels and components alternate every other floor. The structure has five-panel types supplied by three different vendors. Each floor is equipped with sensors to measure the simulation's impact on the structure.
The NHERI project also offers research opportunities for mass timber deconstruction. After the initial seismic testing, researchers will disassemble the top four floors and send the deconstructed wood back to Oregon State University for additional testing and research. The remaining structure will undergo the same seismic simulations as a six-story building. It is a unique opportunity to gather data on wood's seismic potential while simultaneously providing data for end-of-life reuse.
EPOXIED ROD CONNECTIONS
One component of this complex structure was the wood-to-wood epoxy connection utilized for the mass timber rocking wall. This type of connection has never been done before and was developed by Simpson Strong-Tie. Although challenging, the calculations that guided the epoxy connection details have promising results for the industry.

©Nicholas Kielbasa
SPECIALTY FABRICATION
Timberlab fabricated all the columns and beams at our Portland, OR fabrication facility, and partnered with Swinerton to erect the 10-story structure on the shake table in San Diego. Once completed in Summer 2022, the structure will undergo several earthquake simulations through a robust university-backed process.