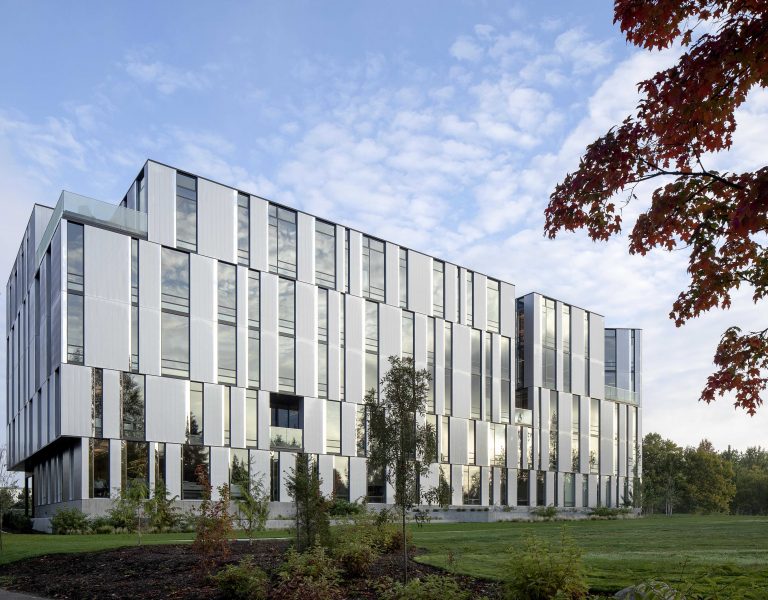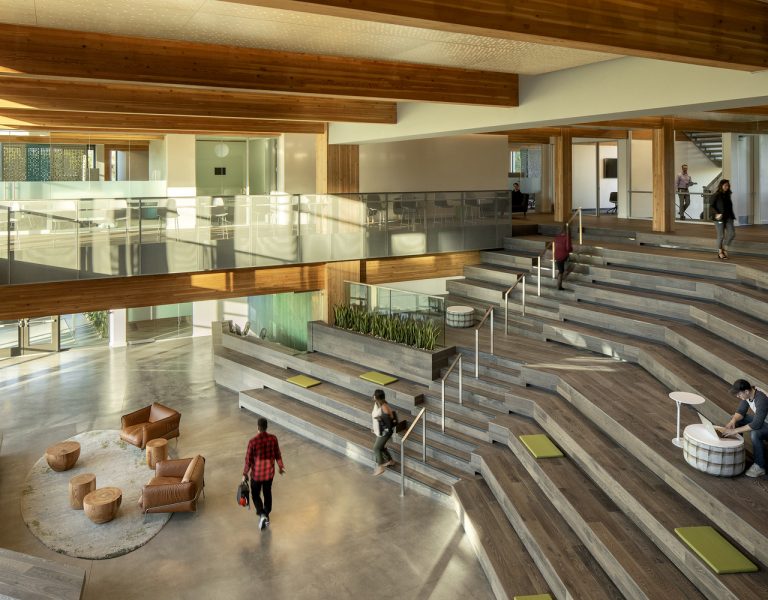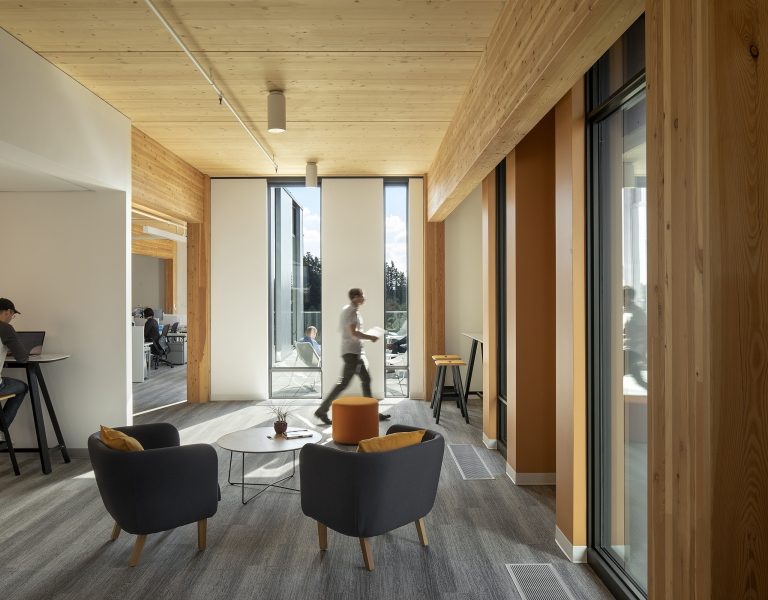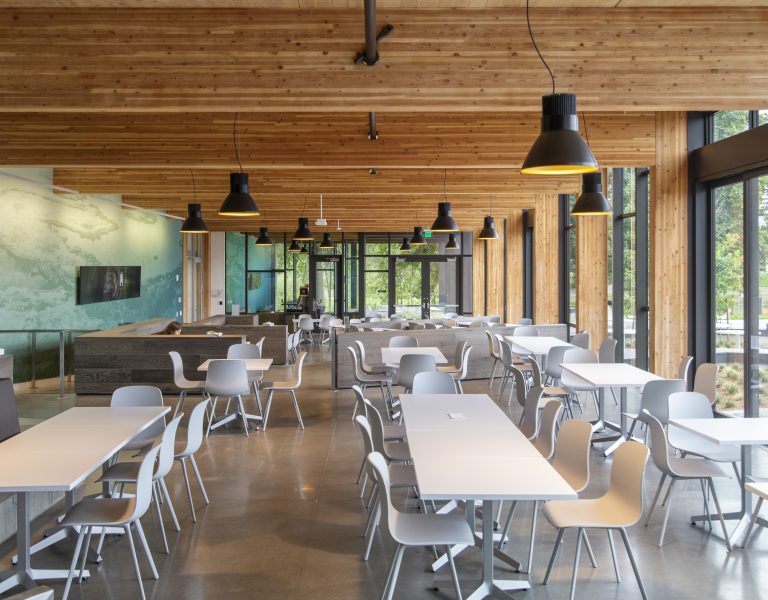 Largest Mass Timber Building
First Tech Federal Credit Union | Hillsboro, OR
Overview
First Tech Credit Union, a five-story 156,000 square foot office headquarters in Hillsboro, Oregon, was our team's first mass timber project – delivered by Swinerton Builders – and for a while, it was the largest mass timber building in America. The building's design prioritizes natural light while also providing ample open space to benefit employees' health and well-being. Mass timber was ultimately selected for financial, structural, and environmental advantages.
Swinerton Builders self-performed the mass timber work, as this was the most effective way to deliver the best price and value to our client. Rather than distributing the risk of procurement and erection to another entity, we dove into the details of the mass timber frame. We worked hand-in-hand with the design team and engineer of record to develop cost-efficient and schedule-efficient solutions. All the timber for First Tech Credit Union was regionally procured within 500 miles of the site location, in support of the project's LEED Gold certification.

*This project was delivered by Swinerton, prior to the establishment of Timberlab.
Team
Owner | First Tech Federal Credit Union
Architect | HACKER
Structural Engineer | Kramer Gehlen & Associates
General Contractor | Swinerton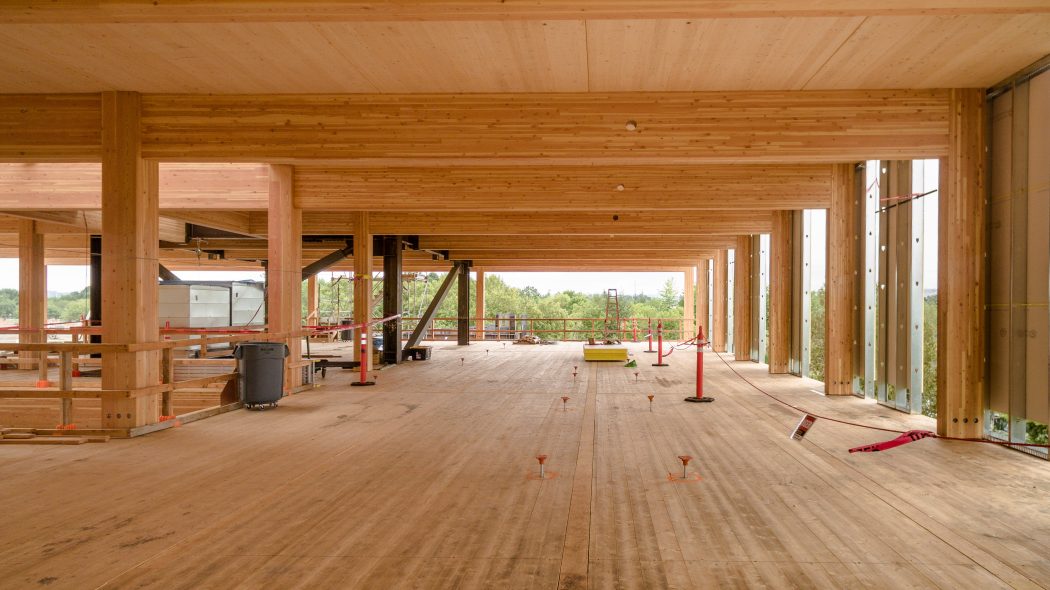 OPTIMAL GRID
The optimal timber structure for this building was a one-way beam system, with columns spaced at 12ft on-center, spanning 32 feet from the core to the perimeter. This grid layout allowed for a 139mm 5-ply CLT panel, reducing the total volume of wood fiber in the structure.
CONCEALED CONNECTIONS
Knapp Ricon beam hangers were used to connect beams to columns, creating an elegant concealed connection with a 1-hour fire resistance rating. This connection system can also be used at oblique angles.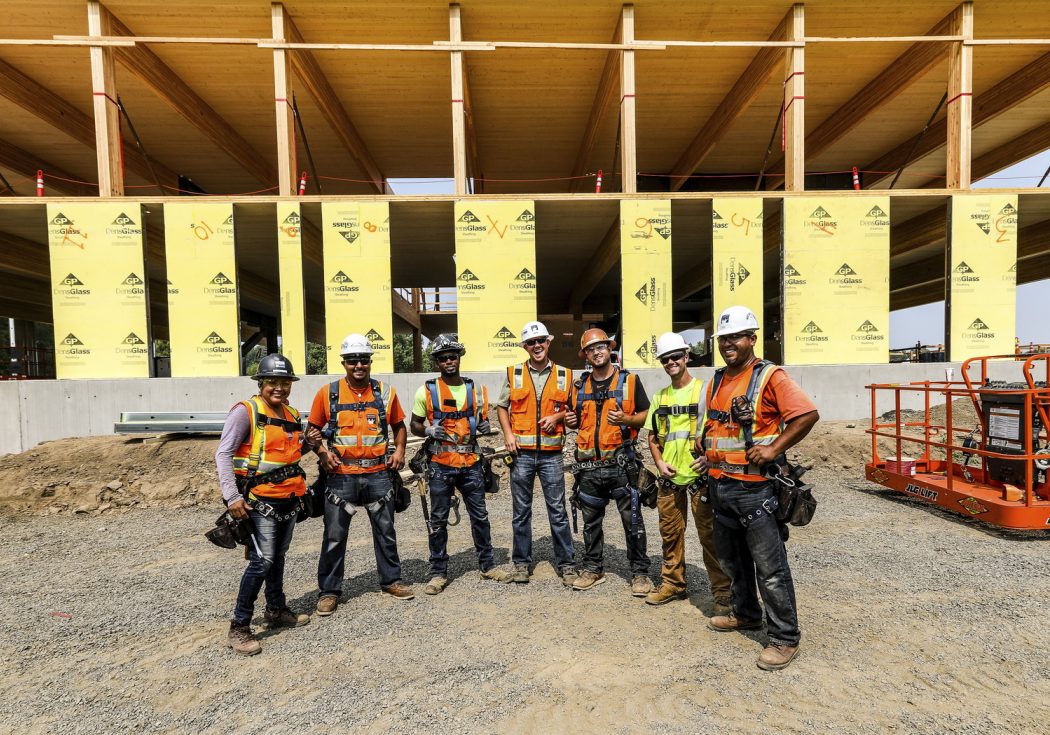 SMALL CREW
The timber structure was installed by a crew of 7 union carpenters working for Swinerton Builders.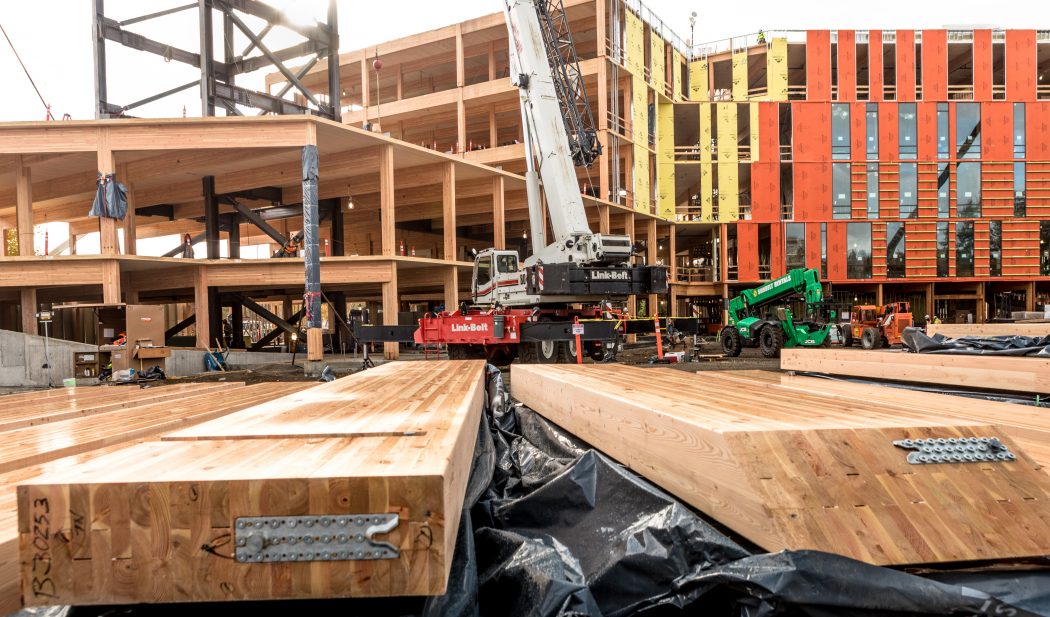 STRATEGIC PHASING
The 30,000 square foot floorplates were divided into three zones for phased construction of the entire project. This approach expedited building dry-in, and allowed for earlier start of interior and exterior build out.