Serving Willamette Valley Farms and Nurseries
Chemeketa Community College Agricultural Complex | Salem, OR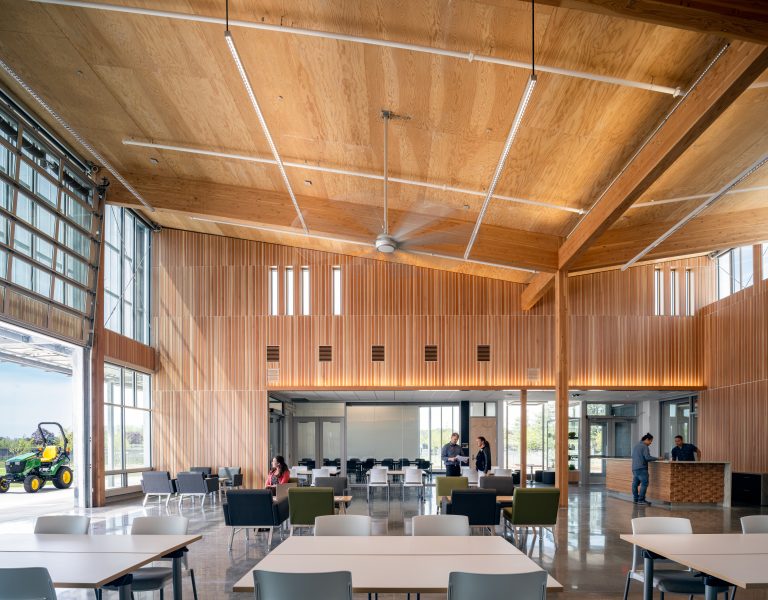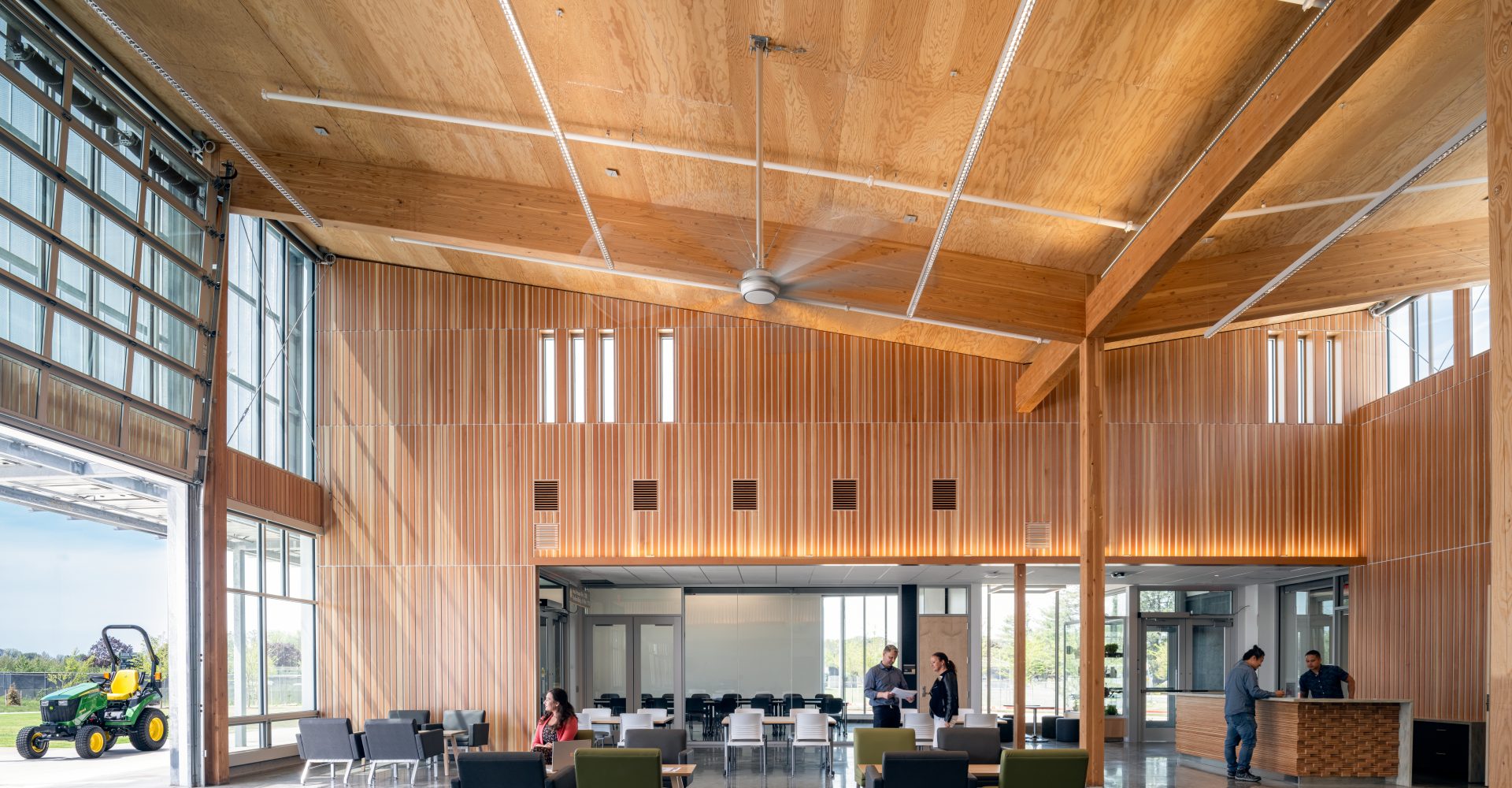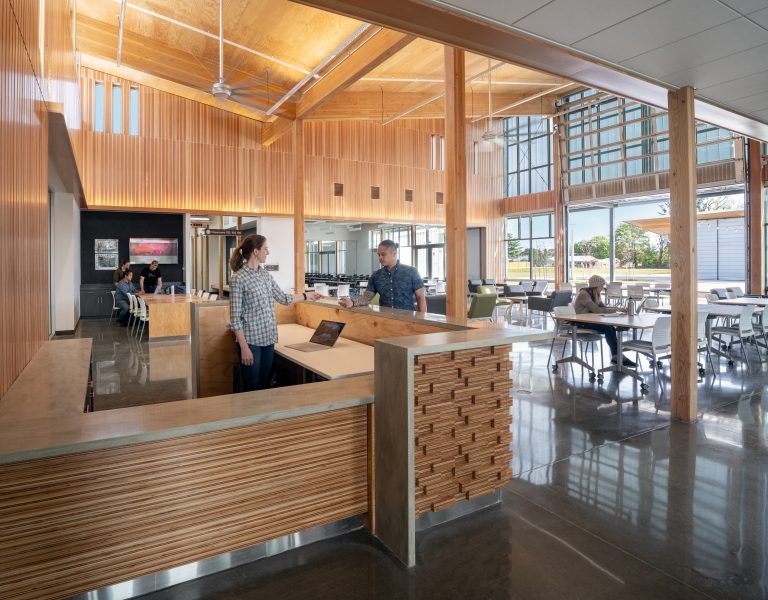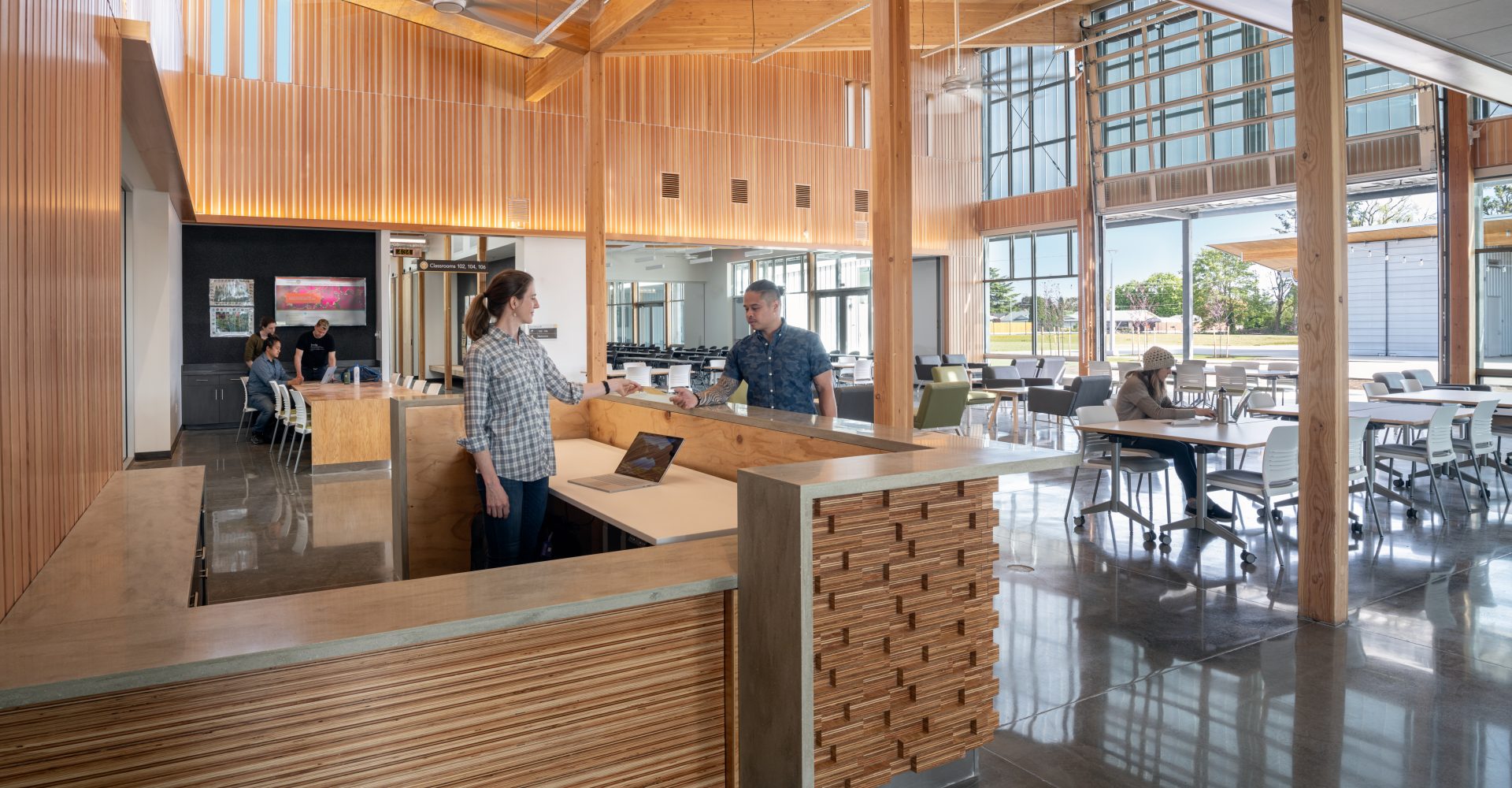 Serving Willamette Valley Farms and Nurseries
Chemeketa Community College Agricultural Complex | Salem, OR
Overview
This Net Zero project is a cluster of three unique academic buildings for Chemeketa Community College, located in the heart of Salem, OR. These buildings, known as the Agricultural Complex, serve as a hub for the college to provide expanded classes and facilities for their students, partners, programs, and the broader community.
At the center of the complex is a 15,000 square foot academic building, the College's first Net Zero building on campus. This mass timber structure is constructed of glulam columns and beams and a thin Mass Plywood Panel roof sourced from Oregon timberlands and processed by mills, manufacturers, and fabricators all within an 80-mile radius of the campus.
*This project was delivered by Swinerton Mass Timber, prior to the establishment of Timberlab.
Team
Owner | Chemeketa Community College
Architect | FFA Architecture + Interiors
Structural Engineer | KPFF Consulting Engineers
General Contractor | Swinerton