Author: Josh Kerns
Publication: Construction Dive
02.17.23
Transformational Seattle Mass Timber Commercial Development Heralds New Era for Sustainable Design
---
Northlake Commons is a new commercial development on Seattle's North Lake Union - Seattle's first mass timber commercial development.
SEATTLE —
The evolution of sustainable design takes a major step this week in Seattle with the groundbreaking for Northlake Commons, a stunning, transformational new mass timber commercial development focused on elevating the human experience for the post-pandemic workplace.
Nestled on the northern shore of Lake Union, Northlake Commons offers 167,000 square feet of space for tech and life sciences tenants featuring floor-to-ceiling windows highlighting views of Lake Union and Downtown Seattle, framed by warm wood interiors throughout.
Outdoor space is a prominent element of the project, with 65,000 square feet of programmed outdoor space integrated into every level, including spacious private decks and expansive plazas which connect directly to the popular bike and pedestrian Burke-Gilman Trail. It also offers 8,000 square feet of curated retail outlets, including restaurant and patio space.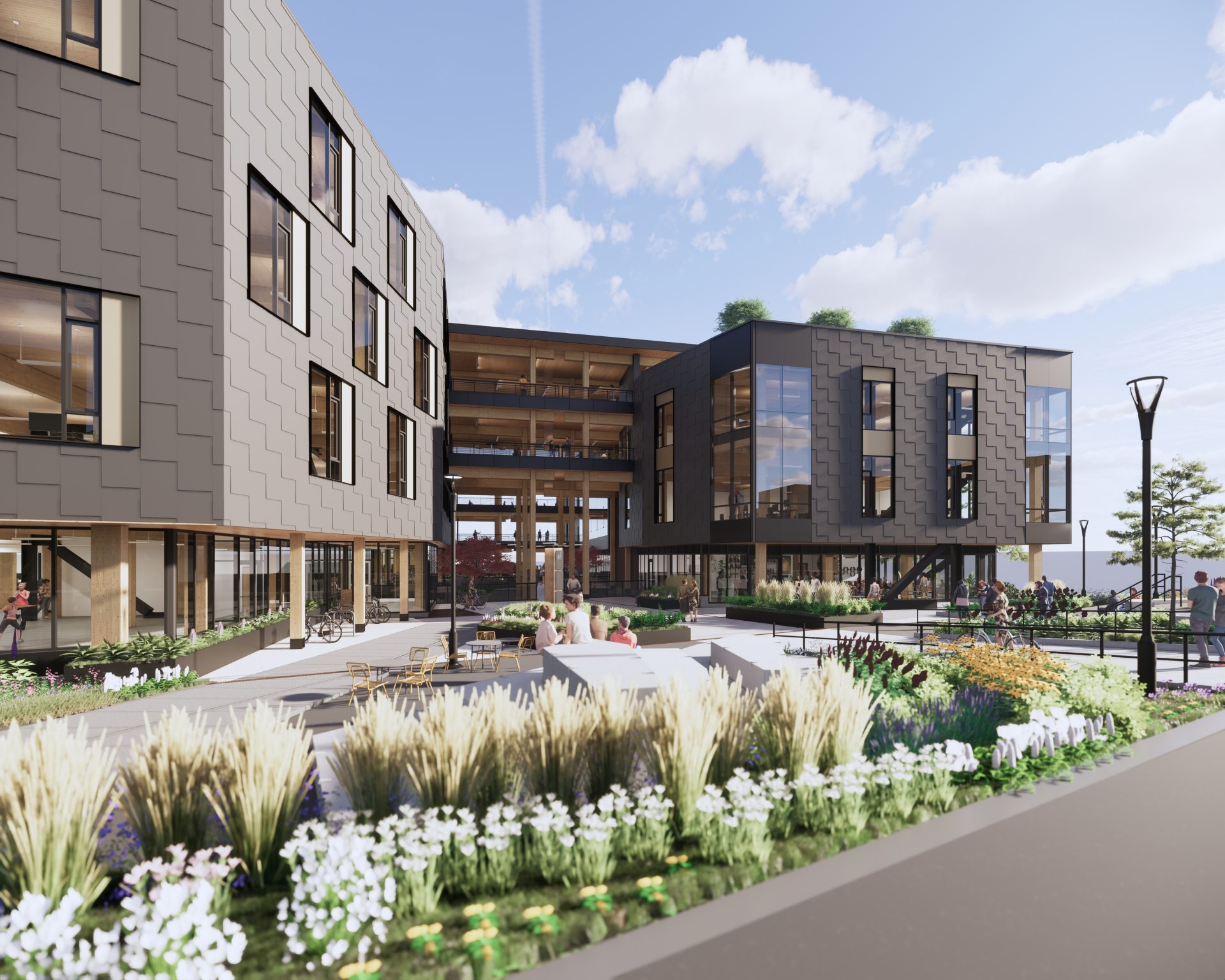 Insights, information, and inspiration.
Subscribe to our newsletter to stay up to date on the latest in mass timber.
Subscribe