Mass Timber Security Building
Genentech B38 Security Building | San Francisco, CA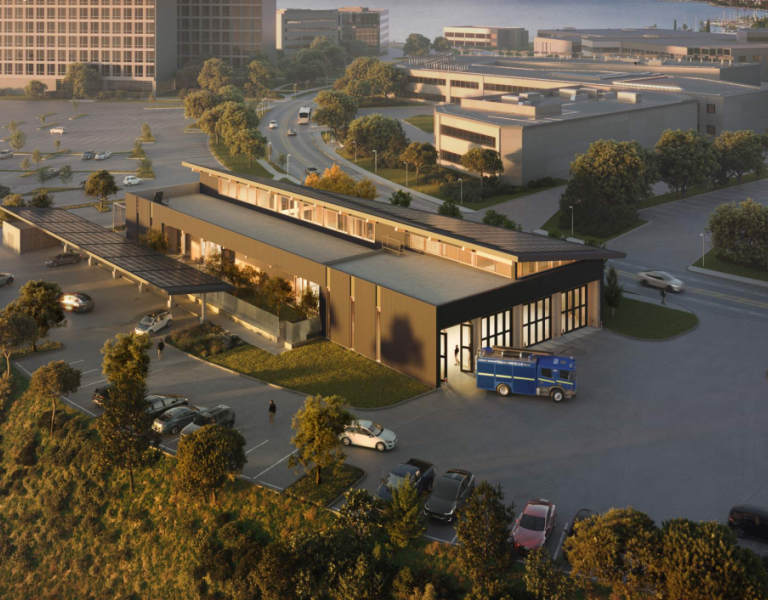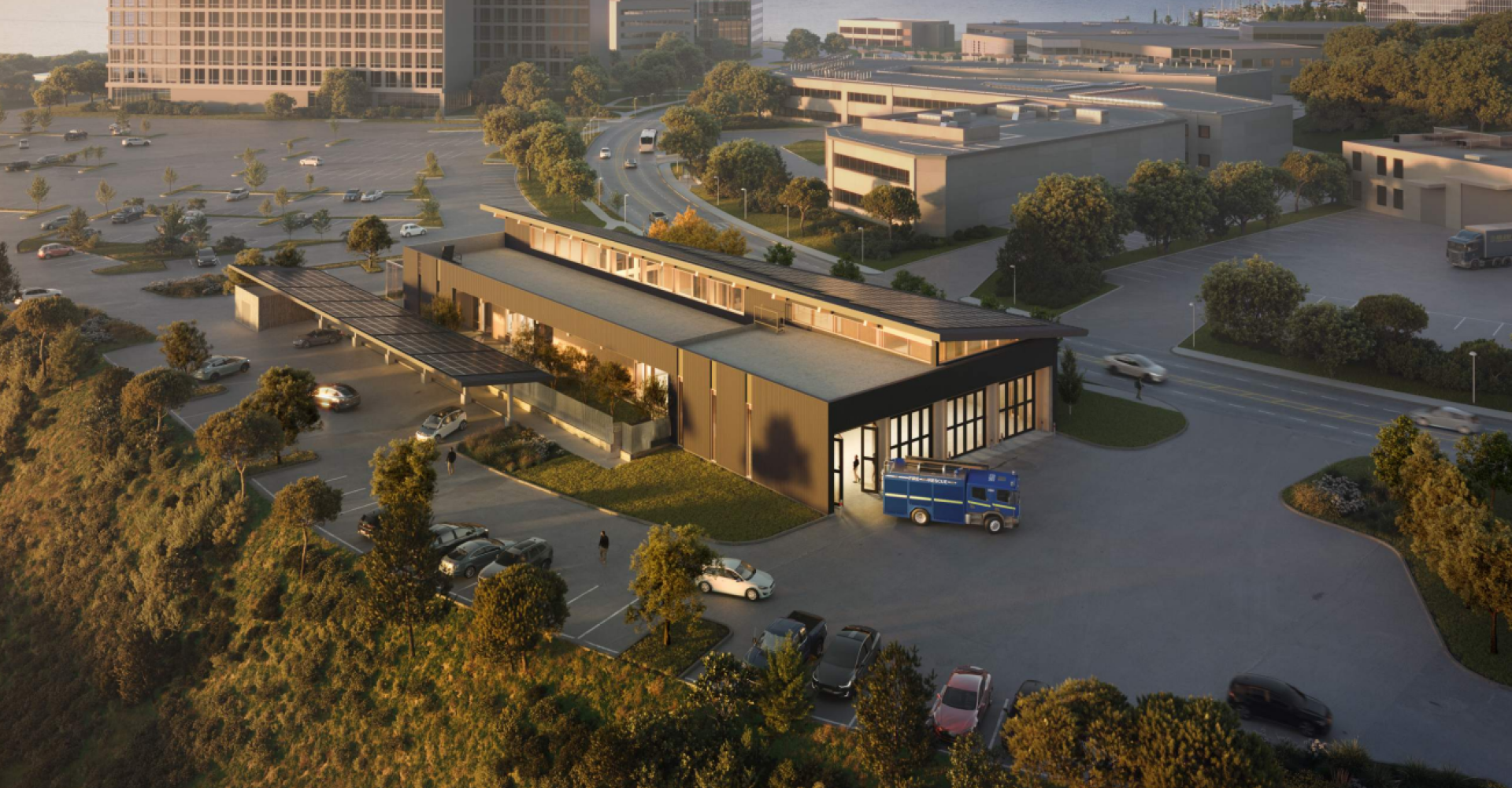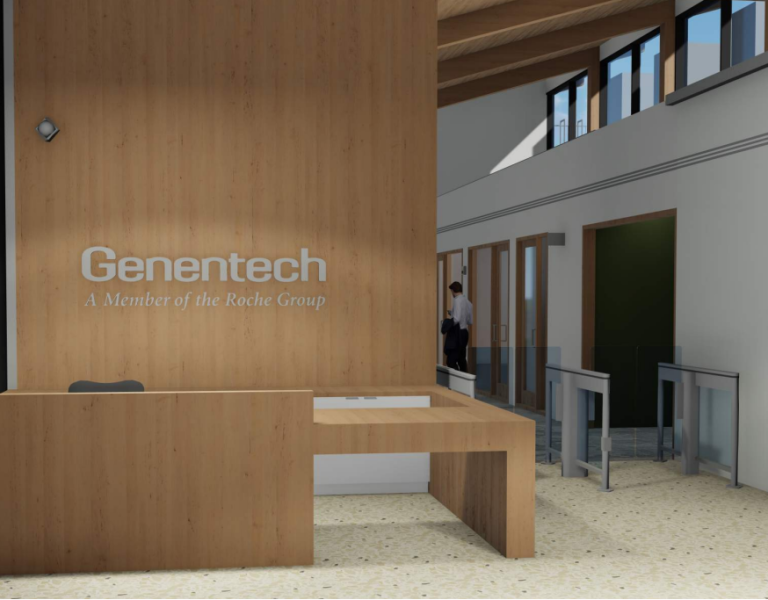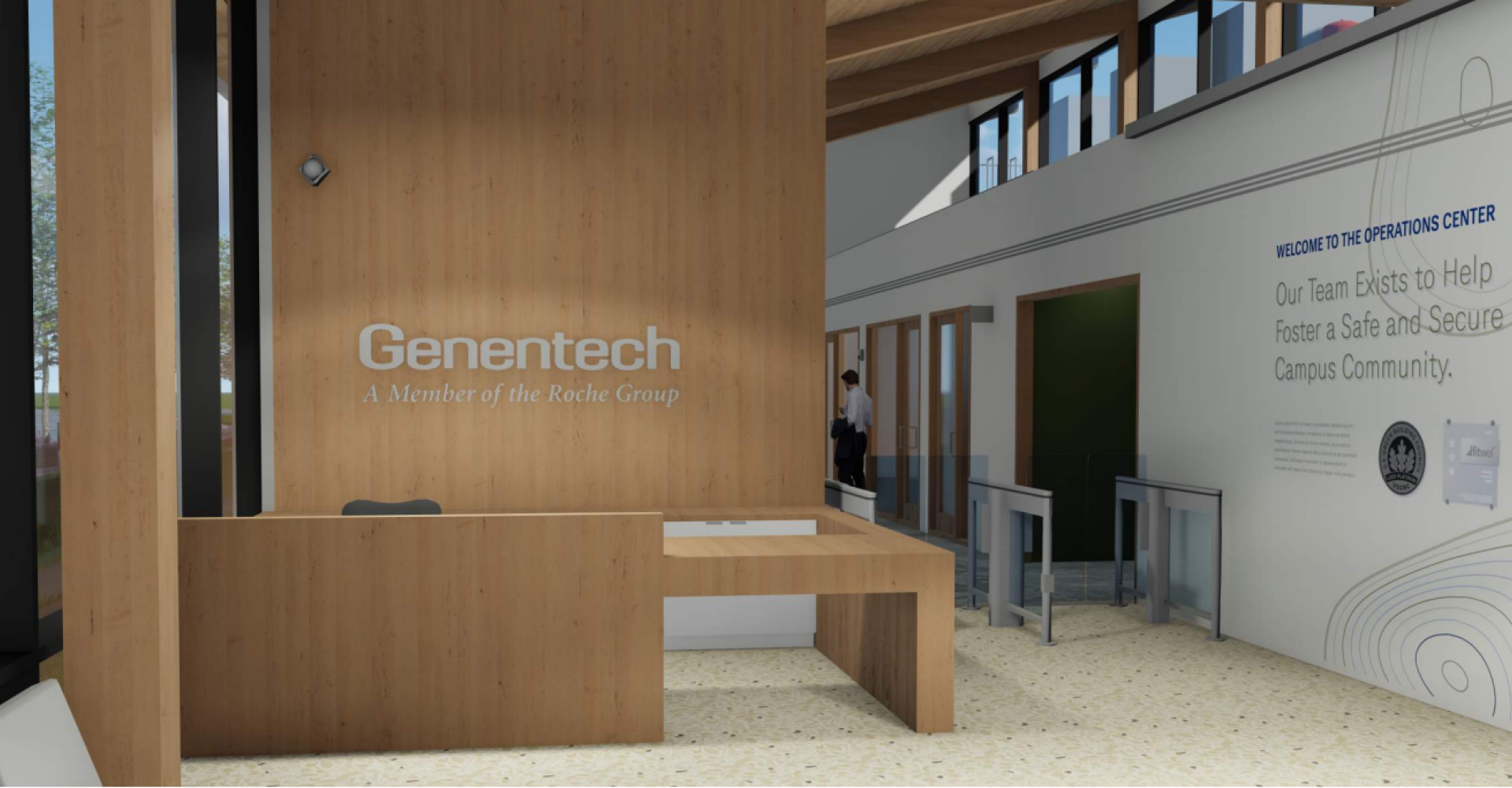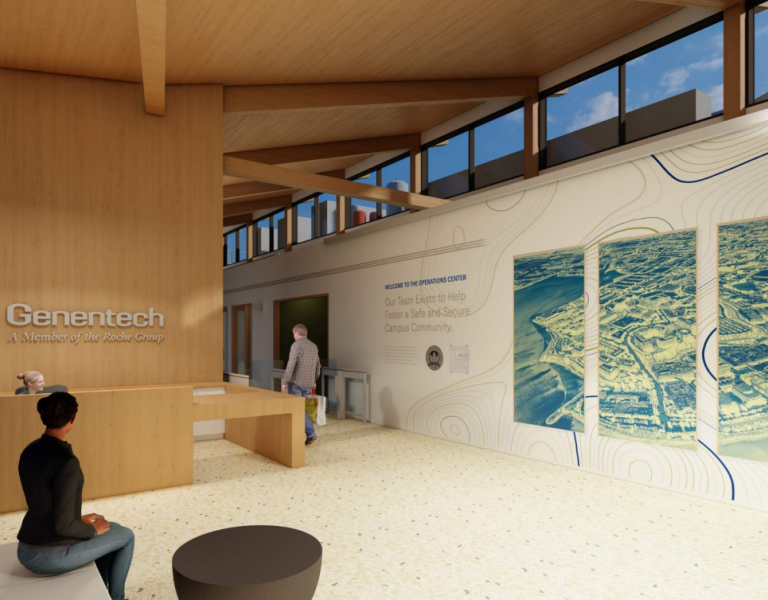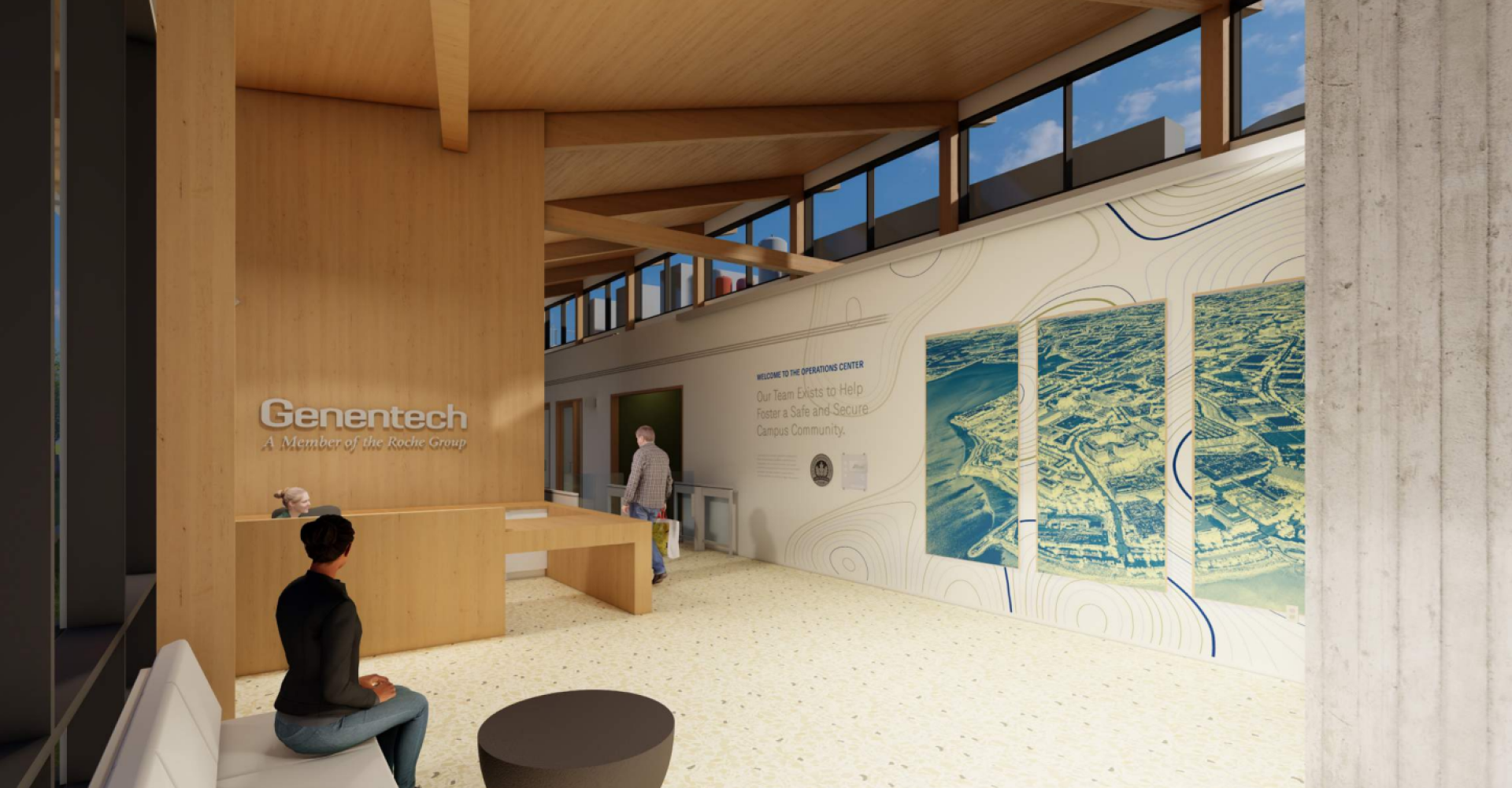 Mass Timber Security Building
Genentech B38 Security Building | San Francisco, CA
Overview
Timberlab is working hand-in-hand with the design team to provide mass timber connection engineering, material supply, and installation for this 17,000 SF addition to Genentech's South San Francisco Campus. The design features an elegant butterfly roof with a sloping diagonal valley beam, requiring precise coordination and modeling of tricky geometry. The gracious Douglas Fir glulam frame and CLT roof will be lit by generous glazing, showcasing a biophilic workspace, and the team coordinated early to ensure an uncluttered ceiling, with electrical distribution and fire sprinkler piping hidden above the CLT roof panels.
The new building will serve the Security and Resilience Department and is positioned at the main entrance of the Genentech Campus. The building footprint contains a public entrance, lobby, security offices, emergency operations centers, and a four-vehicle apparatus bay. The project's SFI and PEFC-certified wood will be harvested and manufactured in the Pacific Northwest. The regionally sourced beams and columns will be fabricated in Timberlab's Portland, OR, facility and shipped to the site for construction in the spring of 2023.
The Genentech building is designed to meet the Roche 2050 Zero Emissions Goal, Net Zero Energy, LEED Gold, and Fitwell 2-Start and utilizes a highly collaborative project delivery and target-value design to ensure all systems and design elements successfully meet the project goals within a tight budget.
Team
Owner | Genentech
Architect | Perkins&Will
Structural Engineer | DCI Engineers
General Contractor | Swinerton